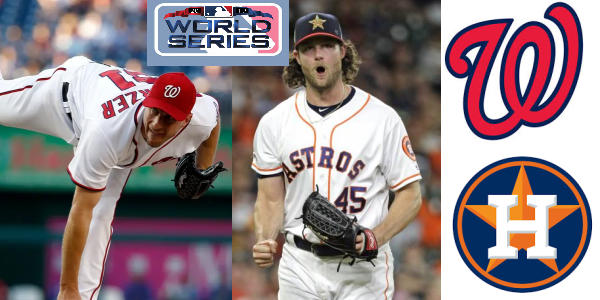 By all accounts the 2019 World Series game 1 free pick winner is going to be the first (or only) team to 3 runs. Oddsmakers have set the total for the opener of the Fall Classic at just 6.5 runs with two Cy Young caliber pitchers squaring off. The Astros are huge -195 favorites at home, but Washington is on full rest after eliminating the Cardinals in 4 games in the NLCS (WAS +175).
Scherzer Should Be Great, Can the Nats' Offense Get Theirs?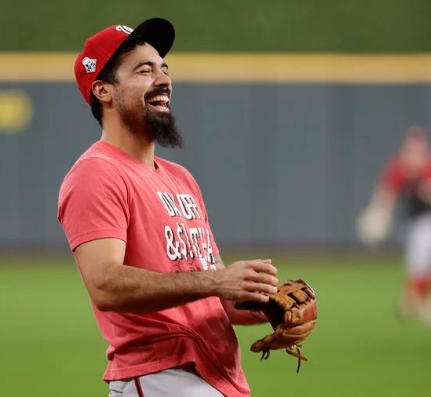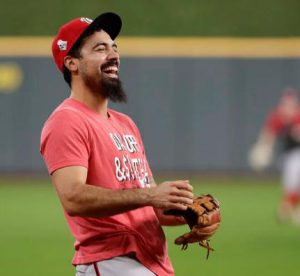 The 5-inning line for the 2019 World Series game 1 free pick is 1/2 a run. This means oddsmakers are banking on both Max Scherzer and Gerritt Cole to dominate the opposing offenses while both starters are in the game. If this holds true, it likely favors the Nationals as they have been resting their bullpen since closing out St. Louis a week ago.
Can Scherzer live up to his end of the bargain? It would appear so as he threw 7.0 IP of 1-hit ball with 11 strikeouts in his only start vs. St. Louis in Game 2. Scherzer pitched a scoreless inning of relief vs. the Dodgers in the LDS and then came back to pitch 7 innings of 1-run ball to help secure the game 4 win. Scherzer allowed 3 ER to the Brewers in the wild card game, but has a 0.60 ERA since.
Which offense will get a breakthrough first on Tuesday night? Washington isn't a bad bet to do just that as they outscored the Cardinals 15-5 the last two games of the NLCS. The Nationals have scored 6+ runs in 4 of their last 6 games. Anthony Rendon has led the way with a .375 average this postseason and Washington has hit 8 HR in 10 postseason games.
Astros Riding Momentum Here?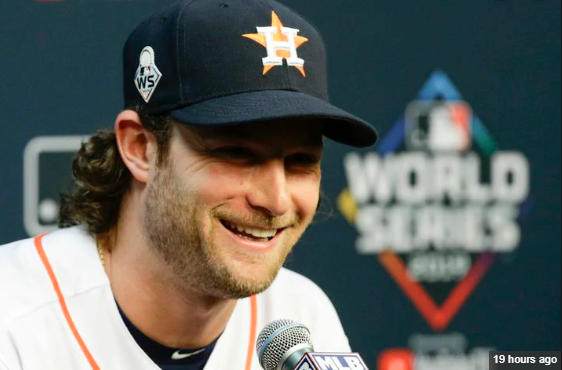 Houston avoided a Game 7 with the Yankees thanks to a Jose Altuve walk-off 2-run home run on Saturday night. That allowed manager A.J. Hinch to save Gerritt Cole for the 2019 World Series game 1 free pick as he looks to continue his remarkable postseason run.
Cole has 358 strikeouts heading into the World Series which is the most by anybody since Randy Johnson's 419 in 2001. The Astros starter has allowed a single run this postseason, a solo HR from Tampa Bay's Eric Sogard. In Cole's last start vs. the Yankees, it was his first without double digit strikeouts since August 1st (11 starts). You know you're clicking along when 7.0 IP of 4 hit ball with 'only' 7 K's is a down game.
Even with their ace on the mound, the Astros are no sure thing for game 1. Houston did need 6 games to dispel the Yankees and just wrapped up the series on Saturday. That's a decent 2 days of rest, but the Astros did use 7 bullpen pitchers in their closeout of New York. The offense looked good at times in the series with New York, but was also held to 3, 1, and 0 runs in games during the ALCS.
2019 World Series Game 1 Free Pick
Houston is at home and with Cole on the mound, but there's very little value on the -195 run line vs. a well rested team. The RL offers a little better value at WAS +115, but a single run might be all it takes to win this contest. Washington has hit the ball well this postseason, and either team can win which should ultimately come down to this 2 inning game.
Pick: Washington Nationals +175