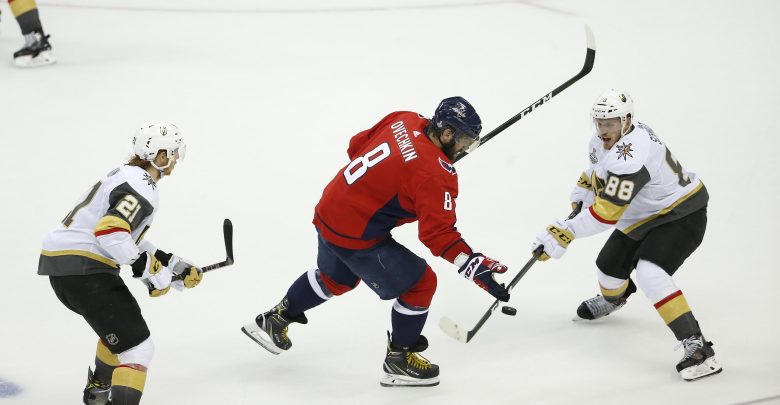 The June 7th NHL playoffs free pick has the Washington Capitals just a win away from their first Stanley Cup in franchise history. We knew this was going to be a historic series no matter who came out ahead – after all it's Vegas' very first year in the league. Yes they have a 3-1 lead, but Capitals fans are BFF's with heartbreak and they're not going to celebrate until the Cup is actually hoisted by their team. Can Vegas do the Washington fans a favor and give them one more game at Capital One Arena or do the Caps celebrate in Sin City tonight?
Washington Has Been Dominant The Past Three Games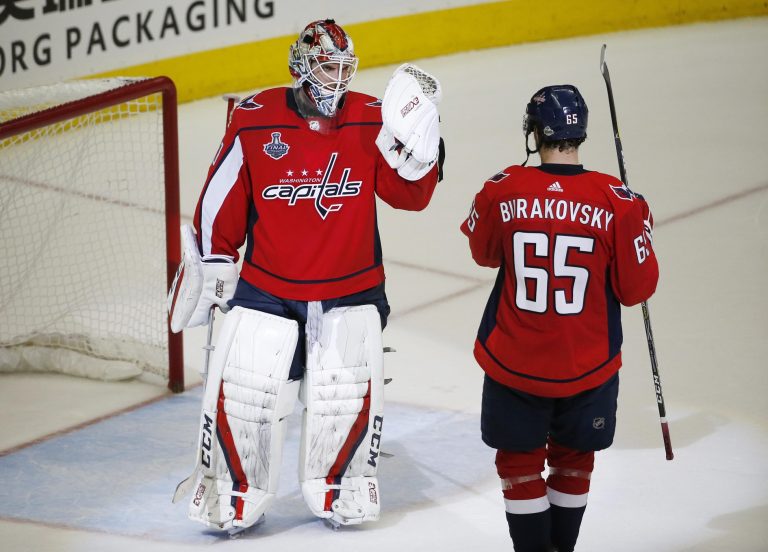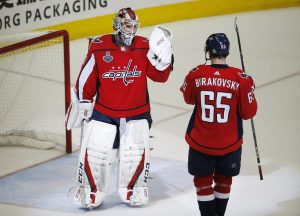 Things weren't looking good for Alex Ovechkin and company after they dropped Game 1 of the series 4-6 in Vegas. Since then, Washington has outscored the Golden Knights 12-5 en route to three straight wins. It's going to be a crazy atmosphere tonight at the T-Mobile Arena, but Washington has been pretty good on the road these playoffs. Not only did they win Game 2 in Vegas 3-2, they took all 3 in Columbus in Round 1, 2 of 3 at Pittsburgh after that, and 3 of 4 in Tampa Bay in the Eastern Conference Finals. There's good value on the Capitals in the June 7th NHL playoffs free pick at 140, mainly because the -160 Vegas line is predicated on them being on their home ice.
Not only does a road game not faze Washington, their goaltender Braden Holtby is in the zone right now. He's got a save percentage of .946 the last three games while allowing just 5 total goals over that span. The Caps won close contests in Games 2 (3-2) and 3 (3-1) but Holtby got a lot of help on Monday in a 6-2 Washington win. The best part about that Washington win was that six different Capitals players scored a goal showing that Ovechkin doesn't have to do it all to get a W.
Vegas Faces Elimination for the First Time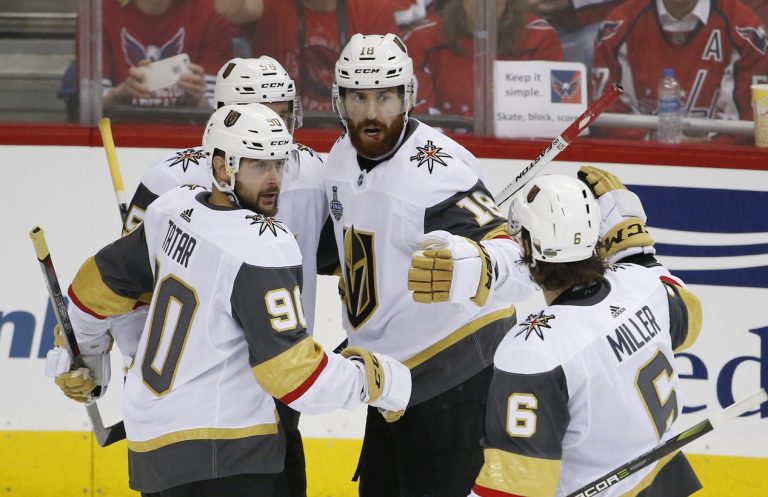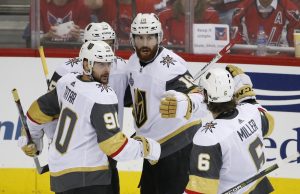 It's been a magical season for the Golden Knights but to keep the dream of a Stanley Cup win in their very first season they'll need a win in the June 7th NHL playoffs free pick. It's going to be an eclectic atmosphere tonight in Vegas as the home team faces playoff elimination – really for the first time in franchise history. That's a big storyline heading into Game 5 as how do these Knights players handle the pressure? Things have almost been too easy for Vegas as they have swept the Kings, went 6 games with San Jose, and took care of Winnipeg in 5 on their way to the Finals. One bright spot is that the franchise doesn't have years and years of pent up pressure from choking in past playoffs like Washington does. It might be a nice relaxing effort from the Golden Knights tonight.
It's a no-brainer, but Vegas needs to get the offense going tonight to send this series to a Game 6 back in Washington. The Knights had the #5 scoring offense in the league in the regular season, but have netted just 5 total goals the past three games. James Neal could have a big night on Thursday as he has goals in 2 of the last 3 games. What the Knights really want to find is the attack that scored 6 goals in Game 1 – taking some pressure of Marc-Andre Fleury who hasn't been horrible in the series but who is facing a bit of scrutiny heading into tonight.
June 7th NHL Playoffs Free Pick Betting
There's always a slippery slope when it comes to league championships ending early – obviously the commissioner, owners, advertisers, and fans of "every team except the one about to win the title" want the matchup to go as many games as possible. This year's NHL Stanley Cup is a very interesting one if you believe in conspiracy theories as tonight's game is actually being held in the place it will benefit bettors most if Vegas wins. Despite the beating that oddsmakers would take on the Vegas futures bets if the Golden Knights actually did win the Cup, the book is rooting for the Knights tonight. Usually the book gets what it wants – and who isn't going to watch a a Game 6 in Washington on Sunday night? That's the Super Bowl of hockey.
Free Pick: Vegas Knights -1.5 (+170)