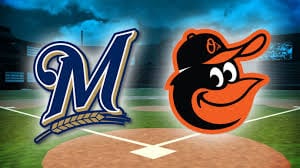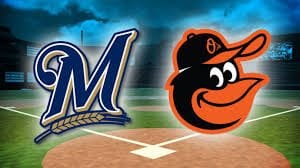 In our second July 4, 2017 MLB pick Baltimore plays Milwaukee in Brew City. The Milwaukee Brewers (45-40 Overall, 24-23 Home) hammered the Baltimore Orioles (40-42 Overall, 15-26 Away) last night 8-1. The Orioles, who are fourth in the AL East, are tied for the second-worst road record in the league. The Brewers have surprised the NL by not only posting a winning record but also occupying first place. Both teams are 5-5 for their last 10. The moneyline has the Brewers -158 at and Orioles at +150. The totals bet of 9.5 has the over at +101 and under at -111.
Pitching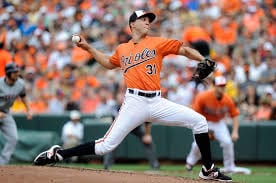 Baltimore is 29th in ERA at 5.07. Teams are batting .281 against them; that is 30th in baseball. Ubaldo Jimenez (3-3, 6.48 ERA) gets the start for the Orioles. In his last start, Jimenez had his best performance of the season. It was against the Blue Jays where he allowed two hits, one walk and struck out eight over eight innings. This is Jimenez's fourth start since he's returned from a month's worth of outings through the Baltimore bullpen. He was sent there after he went 1-2 and posted a 7.17 ERA in his initial nine starts.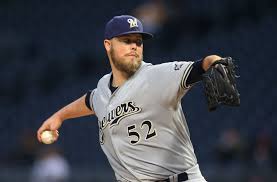 Opponents are hitting .258 against Brewer pitching, which is 21st the league. At 4.21, they are 12th in baseball in ERA. The Brewer pen is second in the league with 27 saves. For the first time in his career, Milwaukee's Jimmy Nelson (6-4, 3.43 ERA) faces the Orioles. Nelson had 50 Ks in June and in his last game tied his career high mark of 11 strikeouts. In the month of June, he had six starts and went 3-1 with a 2.88 ERA. In his last 11 starts, he has gone 5-2, posting an ERA of 2.63.
Hitting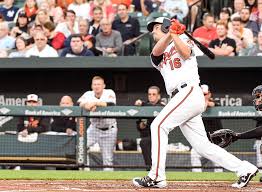 The Orioles are hitting .252 with 114 homers and 347 RBI. The Orioles are 23rd in RBI and 11th in homers. Their team average is just one point below Milwaukee's. Left fielder Trey Mancini (.306 BA, 43 RBI, 14 HR), who's the team's top hitter, has struggled this past week, posting a mark of just .192. Jonathan Schoop (.294 BA, 51 RBI, 16 HR) tops the team in homers and RBI. He's having a career year.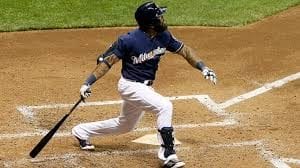 The Brewers can drive in runs, as they have 396 RBI, putting them seventh in MLB. They are third in homers with 127. Orlando Arcia (.295 BA, 28 RBI, 8 HR) has been on a tear lately. Travis Shaw (.291 BA, 60 RBI, 17 HR) and Domingo Santana (.281 BA, 44 RBI, 14 HR) continue to provide solid offensive support. Eric Thames (.243 BA, 41 RBI, 21 HR) offers power, topping the team in homers.
2017 MLB Pick Baltimore Plays Milwaukee
Baltimore has a RS/RA differential of -75, while Milwaukee brings a differential of +23. We like Nelson in this game as well as the Brewer offense and pen. Our 2017 MLB pick Baltimore plays Milwaukee is the Brewers at -158. The game starts at 4:10 p.m. E.T.
2017 MLB Pick Baltimore Plays Milwaukee: Brewers at -158