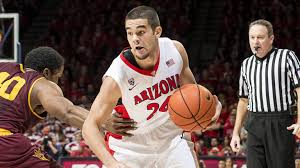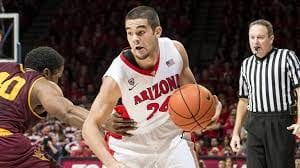 The West Region starts and finished the second round of March Madness all in one day. We've already picked the first two, Notre Dame at West Virginia and Northwestern at Gonzaga. The second and final two of our 2017 March Madness second round West free picks are #11 Xavier at #3 Florida State and #7 Saint Mary's at #2 Arizona.
Be sure to check out our other picks for today, four East Region as well as one from the South and Midwest, and the rest of our picks tomorrow. Those include three Midwest, three South and two East Region games. Here are our 2017 March Madness Second Round West Region free picks
#11 Xavier at #3 Florida State
6:10 PM TNT
Amway Center, Orlando, Florida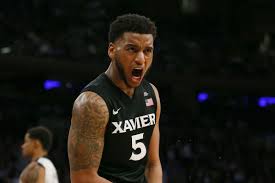 Xavier made it to round two by upsetting sixth-seed Maryland 76-65. Trevon Bluiett tossed in 21 points while Sean O'Mara notched 18 to push the 11th-seed Xavier Musketeers past the Maryland Terrapins. At the half, it was Maryland 36 and Xavier 35. Then in the second-half the Musketeers outscored the Terrapins 41-29 to move onto the second round. Three-seed Florida State managed to beat 14th-seed Florida Gulf Coast 86-80. But that game was a lot closer than anyone expected. The Seminoles, who were favored by 12, finished the first half with a 40-36 lead. In the effort, Dwayne Bacon scored 25 points and Jonathan Isaac added 17 points and 10 rebounds for the Seminoles as they hung on to win.
Xavier
Along with Bluiett, who's averaging 18.2 PPG and 5.7 RPG, the Musketeers will look to Edmond Sumner. Sumner is averaging 15.0 PPG, 5.0 APG, and 4.3 RPG. J.P. Macura is also an essential part of this teams offense, averaging 14.4 PPG and 4.4 RPG. RaShid Gaston, with 7.7 RPG, can be a huge factor in this one. He's contributing eight points per game on average. The team is averaging 75 PPG.
Florida State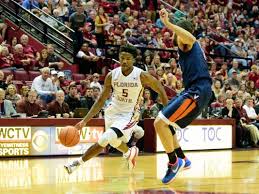 Bacon needs another big game here. He's the team's leading scorer, averaging 17.1 PPG. It's also helpful is Isaac, as he did in the last effort, brings his scoring chops. He's good for 12.1 PPG and, also, 7.7 RPG. Expect Xavier Rathan-Mayes to setup plays while, also, pumping in points. He's often good for 10 PPG. Terance Mann has an inside shot that's lethal, as it's good more than 50% of the time.
Florida State comes to this game as a 7.0-point favorite. The totals bet is 151.0. The Seminoles are averaging 83 PPG. We're going with Florida State and the over.
2017 March Madness Second Round West Region Free Pick: Seminoles at -7.0 and over 151.0
#7 Saint Mary's at #2 Arizona
7:45 PM CBS
Vivint Smart Home Arena, Salt Lake City, Utah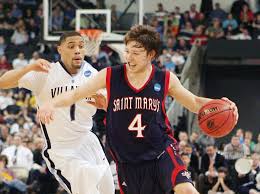 In their initial March Madness game, St. Mary's opened up a 15-point lead against Virginia Commonwealth by halftime. That was helpful, as the Gaels were outscored 46-39 in the second-half, but managed to hang on for an 85-77 win. Jock Landale scored 18 points and took in 13 rebounds to help in the effort. For Arizona, it was smooth sailing all the way as they beat North Dakota 100-82 in their opening round game. Freshman Lauri Markkanen scored 20 points for the Wildcats who finished first in the PAC-12 this year. Rawle Alkins added 20 more points for Arizona.
St. Mary's
Watch for Landale to try to get his team up early. He's averaging 19.4 PPG while grabbing 9.4 RPG. Landale is a 61% shooter from the field. Calvin Hermanson also has some major scoring chops. Averaging 13.1 PPG, he's hitting threes at a 44% clip, which is the best shooting percentage from downtown on the team. Emmet Naar and Joe Rahon will try to open things up as they set up plays while also tossing in about nine points each. The Gaels are averaging 72 PPG.
Arizona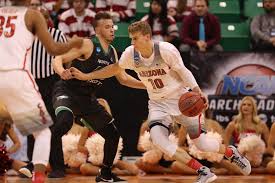 The Wildcats are running on all cylinders these days. Averaging 77 PPG, they have five players who are all double-digit scorers. Those five guys are also taking down 27 of the team's 37 rebounds per game. Allonzo Trier is the team's top scorer, averaging 17.3 PPG. Markkanen is averaging 17.1 PPG and 7.1 RPG. Dusan Ristic can be deadly from beyond the arc, as he's putting in 50% of his threes. Four other players are hitting threes at a rate of 40% or better.
We're taking the Wildcats at -4.0 and the over at 134.0, Arizona is playing fine hoop these days and should take this one.
2017 March Madness Second Round West Region Free Pick: Arizona at -4.0 and over 134.0
2017 March Madness Second Round West Region Free Picks
By tonight, we'll know the fate of every team in the West Region. There will be four that are left standing. That's it four our 2017 March Madness Second Round West Region free picks. The next time we're back covering this region we'll be focused on the Sweet 16.