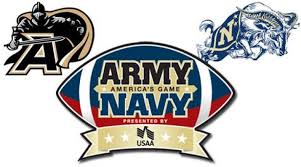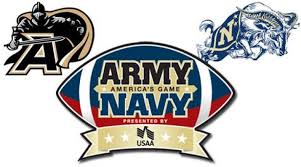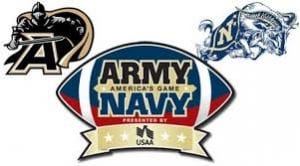 Our 2016 week 14 college football free pick offers the #25 Navy Midshipmen (9-3) vs. the Army Black Knights (6-5). This traditional meeting, the 117th between the two clubs, has the Midshipmen looking to secure their 15th straight win against the Black Knights. The spread on this game started at -10 and shrunk down to -6.5 when it became clear that Navy would be without two of its primary offensive players, starting quarterback Will Worth and slotback Toneo Gulley. Both were injured in last week's American Athletic Conference championship game against Temple, and they are out for the season.
Along with the disadvantage of missing two high-scoring starters, Navy also comes to this game without any rest. In they past, they have always had a week off between their last regular season game and this historic matchup. That's not the case this time. Army comes in well rested having not played since Nov. 19. In their last game, the Black Nights beat Morgan State 60-3. We think that Army has a good chance of ending what is the longest losing streak for either team in this series.
Army Black Knights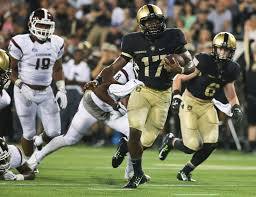 Army started out the season with three straight wins, including a 28-13 victory over a tough Temple team in week one. During the season, they've lost to Buffalo, Duke, North Texas, Air Force, and Norte Dame. In their last eight games, they went 3-5.
The team's strength is its running game. They also have a good defense. The Black Knights are scoring on average 30.0 PPG. c (42.9 COMP%, 4 TDS, 8 INTs), who did not play in the Norte Dame game, is a rushing quarterback. He's had 158 carries for 646 YDs, and five TDs.
RBs Andy Davidson (150 ATT, 818 YDs, 5.5 AVG, 9 TDs) and Darnell Wollfork (81 ATT, 450 YDs, 5.6 AVG, 7 TDs) offer powerful ground gaining chops. Four other running backs have 11 TDs total while averaging 6.0 YPA. WR Edgar Poe (14 REC, 292 YDs, 20.9 AVG, 3 TDs), who missed four games this season, is the club's top pass catcher. The Black Knights are averaging 409.1 offensive yards per game with 328.5 on the ground. When in the red zone, they've scored 80% of the time.
Army is holding teams to 19.1 PPG and 288.9 offensive yards per game. That includes 164.5 in passing yards and 124.4 in receiving. Those are solid stats. Teams are scoring 88% of the time they're in Army's red zone. That is not a good sign. The Black Knights do have 64 TFL, 13 INTs, and 23 sacks. Plus, they have broken up 29 passes. The team's turnover margin is -3.
Navy Midshipmen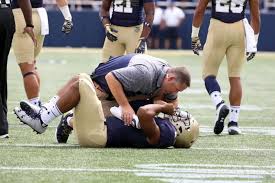 Last week, Navy lost the conference championship game to Temple 34-10. Along the way, they beat #6 Houston 46-40, Notre Dame 28-27, and SMU 75-31. Other losses were to Air Force 28-14 and USF 52-45.
The Midshipmen are scoring on average 39.1 PPG and accumulating a total of 456.3 YPG of offense. 327.5 of those yards are on the ground. Sophomore QB Zach Abey (53.8 COMP%, 0 TDs, 2 INTs), who has played in just three games all season, will get the start in lieu of Worth or Smith. This season, Worth was a major contributor on offense, as he had 25 rushing TDs and eight passing. Gulley, the third leading rusher, is also out. Shawn White (74 ATT, 421 YDs, 5.7 AVG, 7 TDs) looks to be the primary running back. WR Jamir Tillman (35 REC, 582 YDs, 16.6 AVG, 2 TDs) is the team's go to receiver.
Some positives on D include Navy's 52.0 TFL However there's reason for concern with this defense. When teams are in the red zone, they score 91% of the time. The Midshipmen are allowing teams 30.4 PPG and 435.7 yards of offense. Of those yards, 176.3 are on the ground and 259.4 in the air. They have 17 sacks and 6 INTs. Their turnover margin is +1.
2016 Week 14 College Football Free Pick
Army has been a tough team to figure out all season. They've been hot and cold, staring the season hot and then going cold as time went on. Navy is a very disciplined team. They have only 30 penalties, while Army has 58. But the Black Knights offer a resilient defense and a sound group of rushers. Plus they are overall healthy. Our 2016 week 14 college football free pick takes Army at +6.5
The game will be played at 3:00 p.m.ET at the M&T Bank Stadium in Baltimore, MD. The series has Navy with 59 wins, Army with 49, and there have been seven ties.
2016 Week 14 College Football Free Pick: Army Dark Knights at +6.5