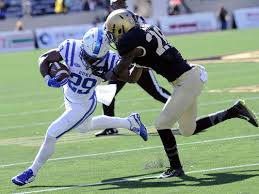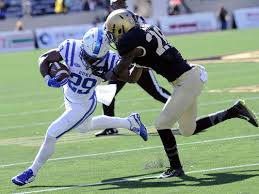 Our next 2016 college football free pick sees Army visit Duke on Saturday, October 8. The Army Black Knights are 3-1. They surprised us in week one when they beat Temple 28-13. Army lost their first game of the season last week when they met the University of Buffalo. It was a close loss, 23-20 in OT.
The Duke Blue Devils are 2-3. They come into this game having lost three of their last four. Last week, they lost to the Virginia Cavaliers 34-20, and two weeks prior Northwestern beat the Blue Devils 24-13. Sandwiched in-between those two losses was a 38-35 win against North Dakota. Here's a look at and our free pick for this football game.
What Army Brings To This Game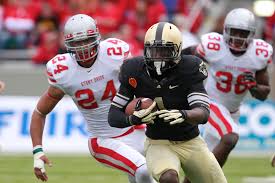 Army offers a potent running game. The have a ground attack that can be devastating. With four solid ground gainers, they can pummel team defenses into submission. You won't see them pass much. But they don't have to. If they can gain yardage and control the clock, keeping the ball out of their opponent's hands, they have a good chance of winning.
More good news for the Black Knights as they go up against a team that has a tough time controlling the rush. Duke is allowing 119 YPG on the ground. The Black Knights are averaging 375 YPG on the ground. Army is also averaging a little over 36 PPG, while the Blue Devils are allowing just over 24. Look for Army to tip the scale here and score 30 at least. By the way, the Knights are only allowing opponents a total of 16.0 PPG.
What Duke Has Going For It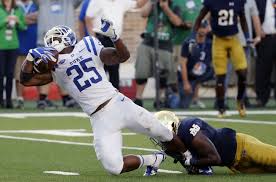 More than anything, Duke offers a balanced attack. They are a threat in the air and on the ground. However, QB Daniel Jones has been sacked nine times and has tossed eight picks. We expect that he could have a tough time in the pocket this week. To be successful, he'll have to find Anthony Nash (27 REC, 382 YDs, 14.1 AVG, 2 TDs) and T.J. Rahming (32 REC, 303 YDs, 9.5 AVG, 1 TD).
Also, it will help if RB Jela Duncan (56 ATT, 314 YDs, 5.6 AVG, 4 TDs), who has been nursing an injury, can play. He was recently upgraded from questionable to probable. Duncan is badly needed. However, if he's not 100%, his contributions may be minimal.
2016 College Football Free Pick Sees Army Visit Duke
Our 2016 college football free pick sees Army visit Duke and the Black Knights having a shot at taking it, or, at the very least, beating the spread. Take the Army Black Knights and their potent rush attack at +7.0.
2016 College Football Free Pick Sees Army Visit Duke: Black Knights at +7.0