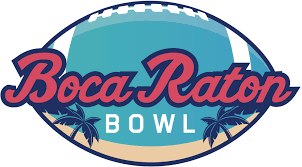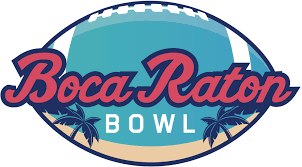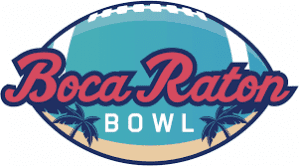 Our 2016 Boca Raton Bowl free pick features two teams with exceptionally dynamic offenses. They are the Memphis Tigers and Western Kentucky Hilltoppers. The Tigers offer an offense with both fine running and solid passing. The Hilltoppers feature some offensive players who can simply overwhelm the opposition. We expect a lot of points to be scored in this contest.
The Memphis Tigers (8-4 Overall, 5-3 American Athletic Conference) came in third in the AAC West behind Tulsa and Navy. They started the season with three straight wins. They ran into trouble in the middle of it all, losing to Navy 42-28 and Tulsa 59-30. The Tigers finished the season with a win against Houston beating them 48-44.
The Western Kentucky Hilltoppers (10-3 Overall, 7-1 Conference USA) finished in first place in C-USA East. They played Louisiana Tech, the first place club in the West, for the conference championship and won 58-44. The Hilltoppers had beaten LT earlier in the season 55-52. WKU met Alabama in week two and lost 38-10. They also lost a tough one to Vanderbilt 31-30. The club finished the season on a high note, running off seven straight wins.
Memphis Tigers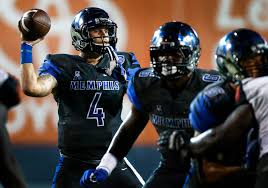 The Tigers are scoring an average of 39.5 PPG. They've posted 23 rushing TDs and 30 passing scores. During the season, they've accumulated over 3,500 passing yards. Their red zone success is at 89.31%.
Junior QB Riley Ferguson (63.8 COMP%, 28 TDs, 9 INTs) is an accurate passer who can make things happen. His top target is wideout Anthony Miller (84 REC, 1283 YDs, 13.3 AVG, 11 TDs). WR Phil Mayhue (39 REC, 629 YDs, 16.1 AVg, 4 TDs) is also a major threat. RB Doroland Dorceus (127 ATT, 783 YDs, 6.2 AVG, 9 TDs) has big play potential, while the versatile Darrell Henderson has run for five scores and caught three touchdown passes.
The Tigers are a decent defensive team. Opponents are scoring on average 27.0 PPG against them. The team has just 17 sacks and 64 TFL. They have posted a healthy 15 picks and 11 forced fumbles. Their QB hurries total 16 and PD come to 54. The Tigers have a solid +10 turnover margin.
Western Kentucky Hilltoppers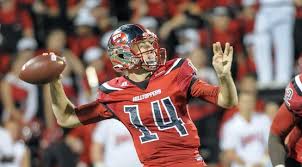 As noted, the Hilltoppers have an offense that can overwhelm teams. They're averaging 45.1 PPG and have scored 39 passing touchdowns and 31 rushing. Their red zone offense is at 86.36%. It's hard to stop the Hilltoppers.
Junior QB Mike White (67.4 COMP%, 34 TDs, 6 INTs) does not give up the ball much for a guy who passes a lot. He's got two receivers who each have plus-1200 yards this season. Taywan Taylor (89 REC, 1586 YDs, 17.8 AVG, 16 TDs) and Nicholas Norris (73 REC, 1253 YDs, 17.2 AVG, 13 TDs) will both be in high gear for this game. We also expect senior RB Anthony Wales (202 ATT, 1376 YDs, 6.6 AVG, 24 TDs) to put on quite a show. Along with 24 rushing touchdowns, Wales also has 26 catches for 239 yards and two TDs.
The defense has 29 sacks, 78 TFL and 55 QB hurries. The secondary has made 13 interceptions and broken up 69 passes. The team is even on turnovers. They have only forced nine fumbles. The Hilltoppers are holding opponents to a respectable 24.1 PPG.
2016 Boca Raton Bowl Free Pick
This can be a very good bowl game with a lot of scoring. The over/under is 79 and WKU is at -6.5. Our 2016 Boca Raton Bowl free pick is the Western Kentucky Hilltoppers at -6.5. We're staying away from the totals bet on this one.
The 2016 Boca Raton Bowl will be played on Dec. 20, at 7 p.m. ET. The game will take place at FAU Stadium in Boca Raton, Florida and can be seen on ESPN
2016 Boca Raton Bowl Free Pick: Western Kentucky Hilltoppers at -6.5