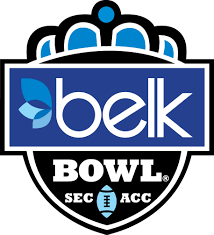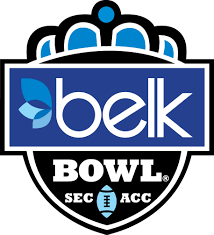 The Belk Bowl features the Arkansas Razorbacks and. Virginia Tech Hokies. The SEC Razorbacks started the season 5-2 and then ended it going 1-2. They want to get back on the winning track. The Hokies have the opportunity to get to 10 wins for the first time since 2011. Here's how we see our 2016 Belk Bowl free pick playing out.
The Arkansas Razorbacks (7-5 Overall, 3-5 Southeastern Conference) finished fifth in the SEC West. In their second game of the season they stunned #15 TCU 41-38 but could not do the same to #10 Texas A&M who beat them 45-24. The Razorbacks played seven nationally ranked team, including #1 Alabama. They lost that one 49-30.
The Virginia Tech Hokies (9-4 Overall, 6-2 Atlantic Coast Conference) topped the Coastal Division of the ACC, but #3 Clemson defeated them 42-35 for the conference crown. During the season, #17 Tennessee defeated Virginia Tech 45-25, while the Hokies managed to take down #17 UNC 34-3.
Arkansas Razorbacks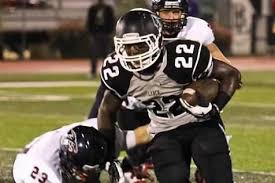 The Razorbacks are averaging 30.8 PPG. They mount a balanced attack that includes 20 running touchdown and 24 through the air. QB Austin Allen (61.4 COMP%, 21 TDs, 12 INTs) has four sound pass catchers. Senior WR Keon Hatcher leads the team with seven touchdown catches. WR Drew Morgan leads in catches with 62. He has three TDs.
RB Devwah Whaley (105 ATT, 601 YDs, 5.7 AVG, 3 TDs) is the Razorbacks' second-leading rusher. The top running back is Rawleigh Williams III (233 ATT, 1,325 YDs, 5.7 AVG, 12 TDs). He also has 14 catches for 227 YDs and one TD. The Arkansas O-line can be problematic. Opponents have made 77 TFL, accumulated 29 sacks, and created 81 QB hurries. The Hokies' defense is tough and should be able to take advantage of this weakness.
One problem for the Razorbacks is the fact that their defense is offering up 30.8 PPG. That's the same number of points their offense is scoring. The defense brings 51 TFL, 26 QB hurries, and 13 FF to this game. Their turnover margin is -2.
Virginia Tech Hokies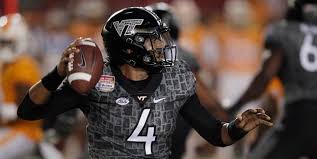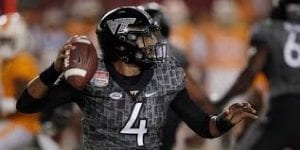 Virginia Tech has 24 rushing touchdowns and 29 passing. They're averaging 35.0 PPG. QB Jarod Evans (63.5 COMP%, 27 TDs, 7 INTs) is an accurate passer who also brings excellent running chops to the field. Evans has 182 carries for 759 yards, and 10 touchdowns. He's averaging 4.2 YPA. RB Travon McMillan (136 ATT, 637 YDs, 4.7 AVG, 6 TDs) is also a fine receiver. He has three receiving touchdowns on 10 catches.
Isaiah Ford and Cam Phillips come to this game with 73 and 70 catches respectively. Ford has 1,038 receiving yards and seven scoring catches, while Phillips had 868 yards and five receiving touchdowns. Their offensive line is solid.
The Hokies have a solid pass defense. To that end they have 26 sacks, 53 quarterback hurries, 13 interceptions, and 57 passes broken up. Their rush D is exceptional, as Virginia Tech has posted 103 TFL. They've caused eight fumbles and offer a turnover margin of -3. The Hokies are holding opponents to 22.7 PPG.
2016 Belk Bowl Free Pick
Our 2016 Belk Bowl free pick takes Virginia Tech at -7.0 and the over at 61.5. We think the Hokie defense will keep the Razorbacks in check part of the time, but not enough to completely curb their output.
The 2016 Belk Bowl will be played on Thursday, Dec. 29 at 5:30 p.m. ET at Bank of America Stadium in Charlotte, North Carolina. ESPN will carry it.
2016 Belk Bowl Free Pick: Virginia Tech at -7.0 and over 61.5