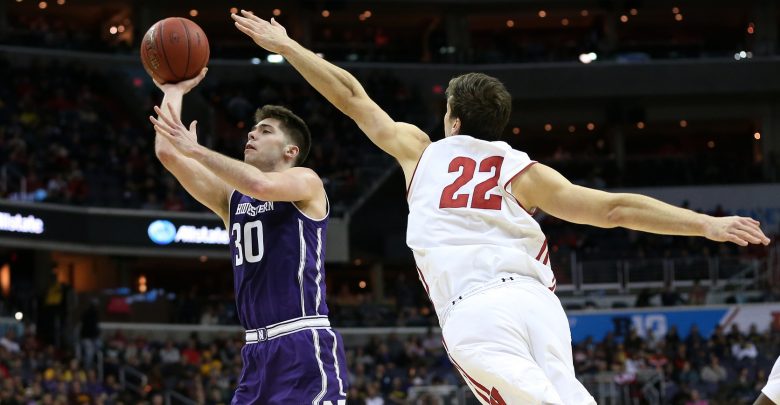 With all of the success the Wisconsin basketball team has had the past 6+ years, they've built up some credit so that this down year is acceptable. Over that span UW has made six straight sweet 16 appearances including a Final Four and a National Championship berth. For the 2/1/2018 college basketball free pick the 10-13 Badgers host 13-10 Northwestern at the Kohl Center. Wisconsin has lost six of their last seven games and looks to avoid a full on free fall with a win over the Wildcats on Thursday night.
Northwestern takes on Wisconsin tonight, and spoiler: It won't be the most aesthetically pleasing basketball game you'll ever watch. Preview: https://t.co/Wbo2j7omTJ

— Inside NU (@insidenu) February 1, 2018
Is Northwestern Built For an Upset Like This?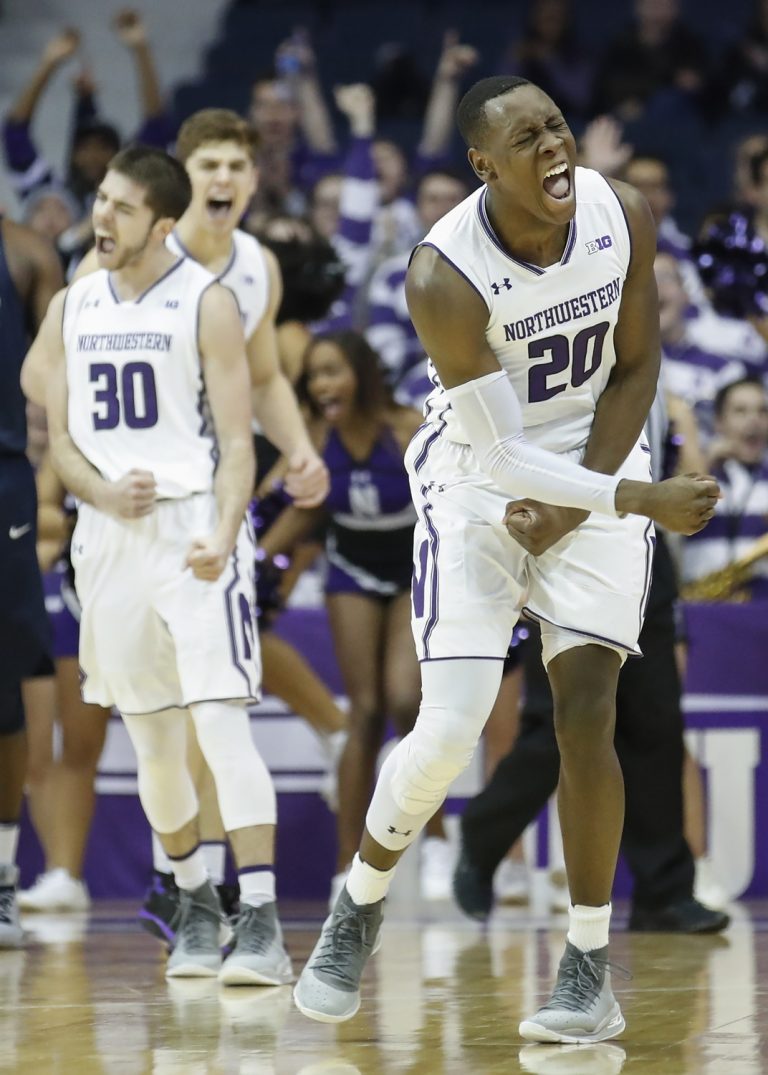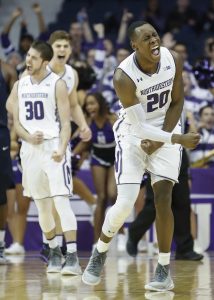 Granted tonight's line is just WISC -2.5 but it seems like a victory in Madison would be huge for Northwestern. The Wildcats are just 2-14 all time at the Kohl Center (but have won the last two) and UW has won 10 of the last 13 meetings overall. Northwestern doesn't exactly come into the game in an upward trend as they've lost five of their last eight. Earlier in the week the Wildcats admitted that the success of last year's tournament berth led them to be a bit complacent in the offseason. The Wildcats have been especially bad away from Evanston as they are 2-6 in road contests this year.
The signature road victory for Northwestern this year (of the two) is a 77-69 win in Minnesota as +2 point underdogs. Otherwise their away losses have sometimes been pretty bad including a 26 point loss in Oklahoma, a 15 point defeat at Penn State, a 20 point loss at Indiana and falling by 11 to Michigan. Northwestern has a lot of advantages in the 2/1/college basketball free pick however. They are more experienced (all five starters are juniors or seniors) and have more depth (10 players in the rotation average 9+ minutes).
Does Wisconsin Continue to Falter?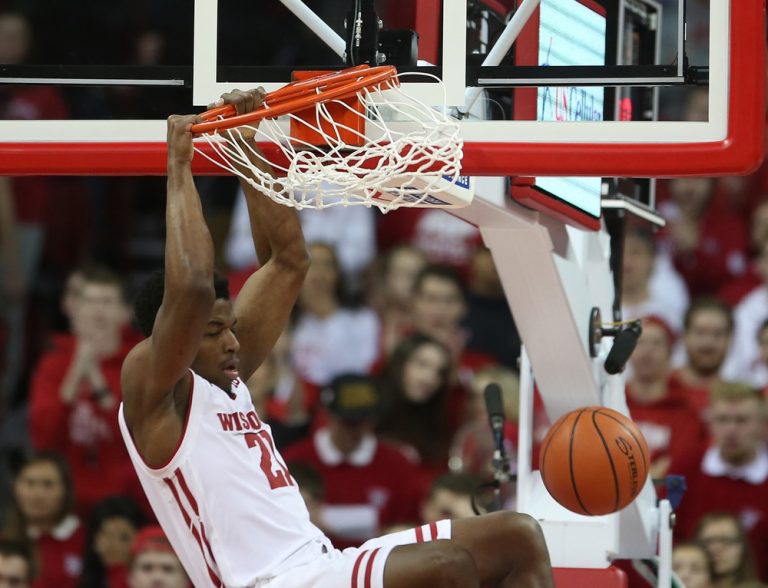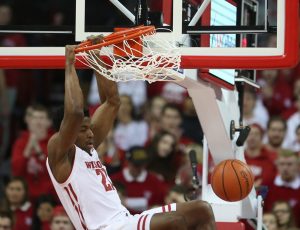 The Badgers have a very young team this year starting two freshman and a sophomore and their immaturity and lack of big game experience has definitely shown. UW has fallen prone to long stretches of inefficiency and lack the roster depth to make in game changes to combat these issues. Wisconsin's bench has been held to single figures in scoring in six of the last eight games
Of course Ethan Happ is still going to present a huge matchup problem for Northwestern in the 2/1 college basketball free pick but can he single handedly carry Wisconsin? Happ has picked up his game recently, averaging 23 points and 9.3 rebounds over his last three games. Happ needs help tonight though and the most likely candidate is Khalil Iverson who has scored double figures in three of the last four games. Even so, it just feels like Wisconsin is overmatched in this one.
2/1 College Basketball Free Pick Betting
Wisconsin does have two things going for them tonight – one being at home where they have won six of the last seven games. The other advantage is the fact that the calendar has turned to February and the Badgers seem to to lock in this time of year, especially on their own court where they are 17-2 over the past five years. That being said, the depth and experience of Northwestern is the deciding factor in this contest as they aim to make it three in a row in Madison.
Pick: Northwestern Wildcats +2.5