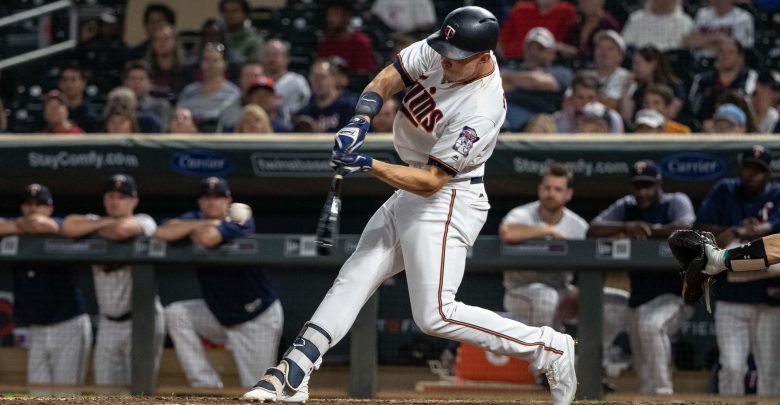 Another red alert line for the August 24th AL free pick happens in the Twin Cities where Oakland is just a -115 favorite vs. the Twins. Sure Minnesota has won 7 of their last 10, but Oakland is just 1.5 GB from the Astros in the West and have a respectable 6-4 record over their last 10 contests. The Twins captured the series opener 6-4 last night, but the public is expecting the A's to bounce back tonight with about 70/30 bets going Oakland's way. Can we back the Twinkies again tonight despite seemingly overwhelming odds?
A's Sitting In a Nice Wild Card Position – But Shouldn't Get Too Comfortable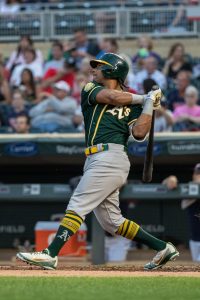 One of the reasons the Twins might be a solid play in the August 24th AL free pick is because Oakland may get complacent as they're up 4 games over basically their only competition in the wild card race, Seattle. It's also a relatively chilly 69 degree night in Minneapolis tonight which could derail the Oakland offense a bit tonight. Weather aside, the A's have been putting up some good run production lately. Oakland has scored 4+ runs in 6 of their last 7. Much of that production has come from the bat of Khris Davis who has 5 HR in his last 27 AB to take the MLB lead for the season. He also has 2 long balls over 11 career AB against Minnesota starter Jake Odorizzi.
It's kind of dumbfounding that Oakland isn't favored by more tonight considering Sean Manaea (11-9, 3.70 ERA) is up in the rotation. Then again, the lefty that has a no-hitter this season has also had some rough outings lately. Manaea is coming off a 6ER allowed outing in just 4.0 IP to Houston his last time out. Three starts ago he was knocked out of the game by the Dodgers after just 2.2 IP with 3 runs and 3 BB's given up. Tonight will be the lefty's first start against Minnesota this year, but he has held the limited number of Tiwns batters he's faced in hsi career to a low .105 (2-19) average.
Why Is Minnesota Playing So Good Right Now?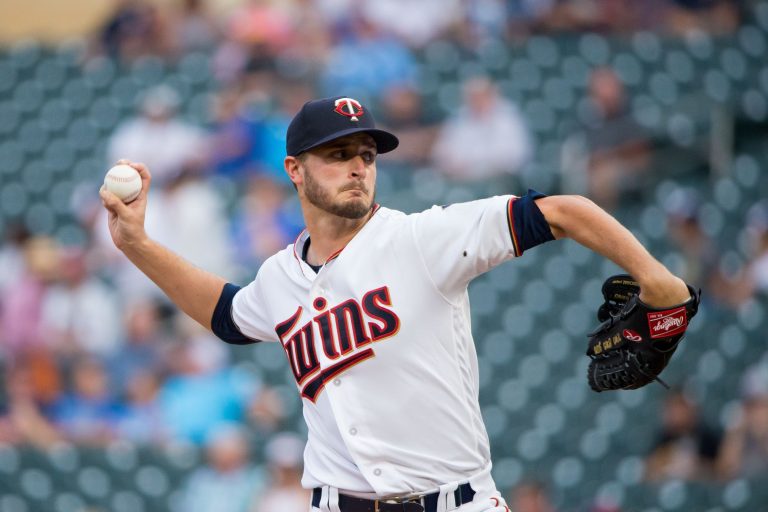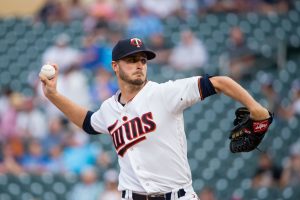 The Twins were big sellers at the trade deadline sending Brian Dozier to the Dodgers and pitchers Lance Lynn and Zach Duke to other playoff contenders. Even so, the Twins are 12-9 in the month of August and have won 7 of their last 10 at home. The A's are also 1-4 in their last 5 road games vs. a RH starter which bodes well for Jake Odorizzi (5-7, 4.55 ERA) in the August 24th AL free pick. The Twins have also won 5 straight when Odorizzi starts at Target Field.
Odorizzi should have a great outing tonight which is why the 'under' of 9 looks good for a total play. The way the Twins offense has been playing makes for a tempting 'over' bet however. Minnesota has put up 5+ runs in 9 of their last 10 including last night's 6-4 win over Oakland. 9 different Twins batters had a hit last night powered by Max Kepler's 18th dinger of the year. Kepler has a HR in 5 career AB vs. Manaea and should get some backup from Tyler Austin who has hit .471 over his last 5 games.
August 24th AL Free Pick Betting
Oakland is a very tempting play with Manaea on the hill tonight but a lot of the intangibles are on Minnesota's side. It's going to be a cool night in the Twin Cities and Odorizzi has been great at home lately. The A's have lost 5 of 7 road games and the Twins seem to have some kind of momentum going. The line seems low in Oakland's favor, the public is pounding it, and the line hasn't moved which solidifies the pick.
Free AL Pick: Minnesota Twins +115