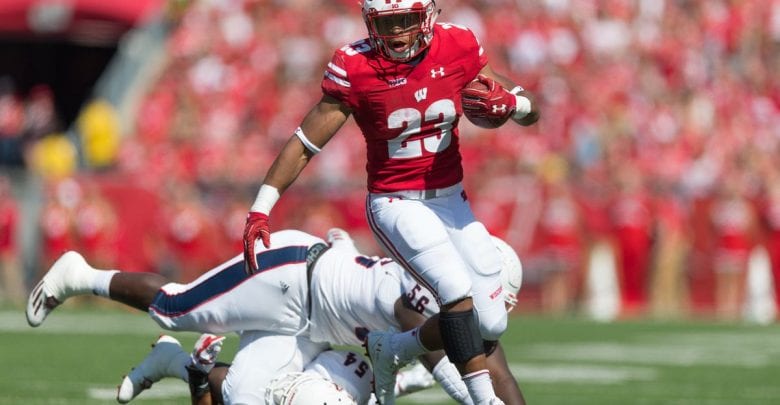 At what point do the Badgers say "enough is enough" and start just blowing teams out of the water considering all the experts are saying that even an undefeated season couldn't get Wisconsin into the college football playoffs. The Badgers are 9-0 and have won four of their last five games by at least two TDs. For the 11/11 Big Ten football free pick they welcome in the Iowa Hawkeyes who are all of a sudden America's sweethearts after a 55-24 pounding of Ohio State last week as three TD home underdogs.
The Hawkeyes are getting a lot of points today at -11.5 but also a lot of love with 60% or more of the public on Iowa. For the 11/11 Big Ten football free pick will we find out that the Kinnick Hawkeyes are a lot different than the road Hawkeyes – or do these two smash mouth football teams just match up extremely well?
Iowa Needs to Avoid a Letdown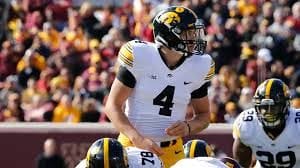 Everybody in the Midwest was saying that the 21 points that oddsmakers gave to Iowa at home against Ohio State was way too much. Very few of those same people thought that the Hawkeyes would win by 31 points but that's college football in November for you. In that game against the Buckeyes, Iowa racked up nearly 500 yards of total offense including 243 on the ground against OSU's top 20 rush defense. The Iowa defense limited Ohio State's #4 offense in the nation to nearly 200 yards below their average.
The thing is, that performance came out of the blue for Iowa as a 14-13 win would have been much more expected. Consider the previous two weeks where Iowa struggled to beat Minnesota at home 17-10 and suffered an OT loss at Northwestern 10-17. It's supposed that at least when Iowa does lose, they keep it close as all three losses have been by a TD or less.
Wisconsin Mad-Gers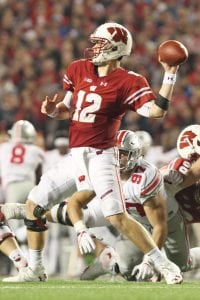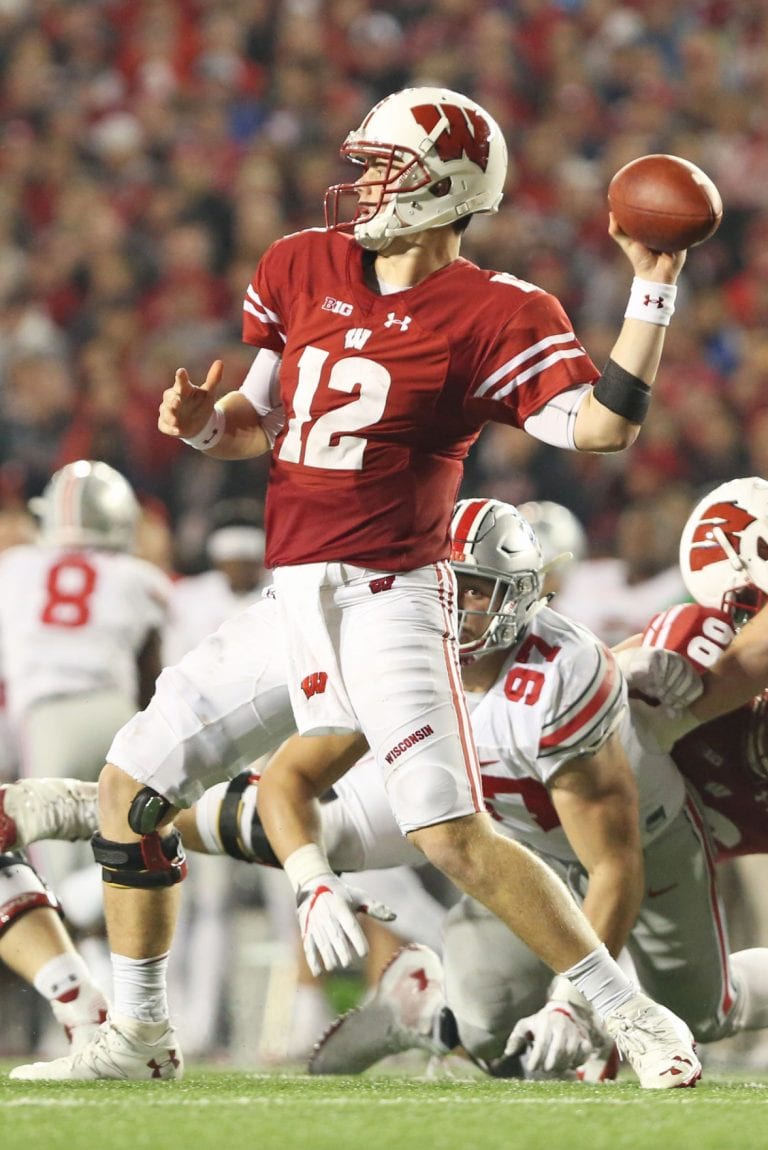 Nothing fires up a team like the 'us versus the world' mentality that the Golden State Warriors and New England Patriots have been using year after year despite the fact that every pundit predicts them to win their league championship year after year. Well, Wisconsin could actually have a stake to that phrase because it's highly believe that even if the Badgers finish the year 12-0 and get a win in the Big Ten Championship game they'll be on the outside looking in of the playoff because of strength of schedule. Of course, some dominoes could always fall with the teams in the top 5 so it's important that the Badgers dominate in every remaining game.
The critics do have a case as Wisconsin's non-conference schedule included Utah State, Florida Atlantic, and BYU but that doesn't mean they've performed week in and week out regardless. RB Jonathan Taylor continues the great line of Badger backs with 1369 rushing yards and 12 TD and he'll be key against a Hawkeye defense allowing only 18 PPG, which is 16th in the nation.
11/11 Big Ten Football Free Pick – Betting
As stated, -11.5 might seem like a lot of points in this game and it's actually been bet down from a -13.5 open. The biggest blowout in the past five years was when UW won 28-9 in Iowa City in 2013. Other than that some of the scores were:
2010 – Wisconsin 31, Iowa 30
2014 – Wisconsin 26, Iowa 24
2015 – Iowa 10, Wisconsin 6
2016 – Wisconsin 17, Iowa 9
Conventional wisdom would say take the points and enjoy a great game. With Iowa in a letdown situation and Wisconsin playing with a chip on their shoulder (and with so much money on the Hawkeyes) it's a total against the grain play for the 11/11 Big Ten football free pick.
Pick: Wisconsin Badgers -11.5