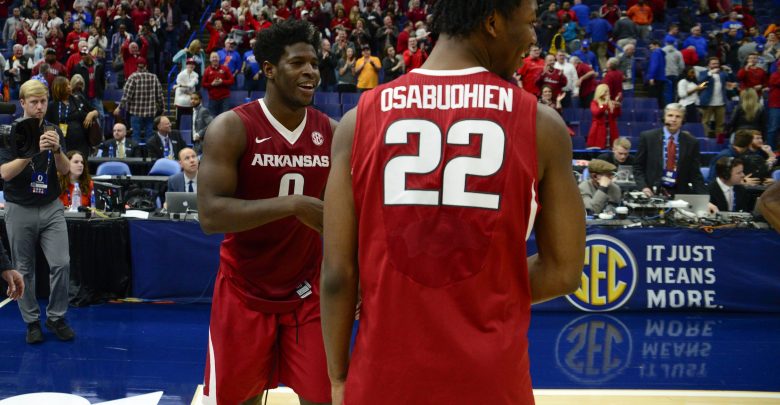 They say in 49 other states it's just basketball, but in Indiana it's life. Indianapolis-based Butler University has built a very impressive program that made the tournament finals in back-to-back years and was a halfcourt shot away from winning the title in 2010. That being said, they play a little ball down in Arkansas too and the 3/16 NCAA tournament free pick has the Razorbacks coming into the game with a little chip on their shoulder. This contest started as a PK, but betting has pushed the line to Butler -1.5 despite the fact that Arkansas is the higher seed. Butler thrived for years as the underdog – but is the shoe on the other foot today?
Butler Relying on Tourney Experience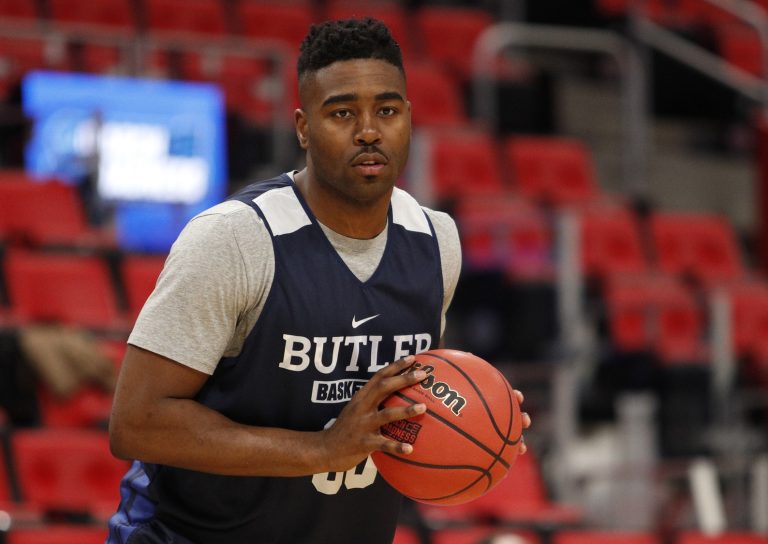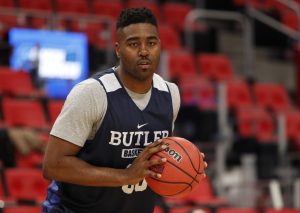 What everybody is saying about the 3/16 NCAA tournament free pick is that it's a clash of styles. The Razorbacks like to play in the fast paced up-tempo games that so many SEC contests are known for. Butler on the other hand likes to slow things down and make every shot a calculated one. Coach LaVall Jordan has taken over the team after Chris Holtzman bolted to Ohio State and led Butler to a 20-13 record and their fourth straight appearance in the NCAA's. The reason the Bulldogs are such a trendy pick today is because they have wins over Holtzman's Buckeyes this year as well as against #1 seed Villanova. In the last month alone the Bulldogs have beaten Providence, Seton Hall, and Creighton – all tourney teams.
It's kind of hard to get a read on Butler in this game. On one hand they've dropped six of their last nine games but then again three of those came against #1 seeds Villanova and Xavier. Are the Bulldogs battle tested from playing those high quality teams – or did they have weaknesses exposed? Butler does have senior leadership in Kelan Martin, who averages 20.8 ppg and Tyler Wideman. Two other starters and the top three bench players all have tourney experience which is going to be crucial as Arkansas is also a veteran team.
Can Barford and Macon Make a Run of It?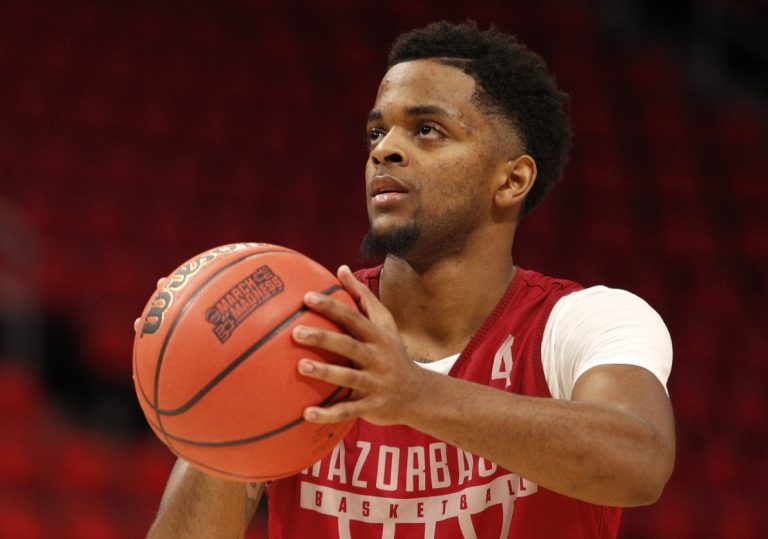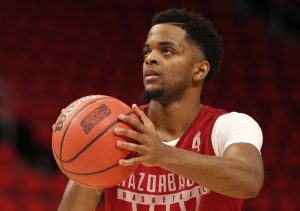 Today's game was almost a rematch of last year's South regional semifinals – if Arkansas could have kept a second half lead over the eventual national champion. Instead North Carolina went on a 12-0 run in the last 2:56 and then went on to beat Butler 90-82. The Razorbacks are a senior-laden team that is bound and determined not to let that fate repeat itself. Jaylen Barford (18.0 ppg) and Daryl Macon (16.9 ppg) both put their names into the NBA draft last season, but pulled out with the ultimate goal of a deep NCAA run this year. Anton Beard is another senior guard starting in the Arkansas offense.
The veteran guards are the straw that stirs the Arkansas drink and the result is a steady team that commited the 18th fewest turnovers in Division I. Today will be a very crisp game as Butler commited the 28th fewest turnovers in the country. Whereas Butler dropped a few games down the stretch, Arkansas won 8 of 11 to help take them off the bubble and into an at-large berth. The Razorbacks have beaten four tourney teams in the past month too (Alabama, Florida, Auburn, Texas A&M) so both teams can click in the 3/16 NCAA tournament free pick if on their 'A' game.
3/16 NCAA Tournament Free Pick Betting
The Razorbacks have three senior guards on their offense, but it could be 6'11" freshman Daniel Gafford on the inside that determines this game. Butler's experience is on the interior, but they don't go taller than 6'8″ in their starters while their two big men reserves do not have the ability to contain Gafford who is a potential NBA lottery pick. Couple that with the fact that Butler's inexperience is in the backcourt (two sophomores, one freshman) and Arkansas' old guards could really have their number. Butler wants to advance to face in-state Indiana basketball combatants Purdue in the next round – but the Hogs ruin the party.
Free Pick: Arkansas Razorbacks +1.5