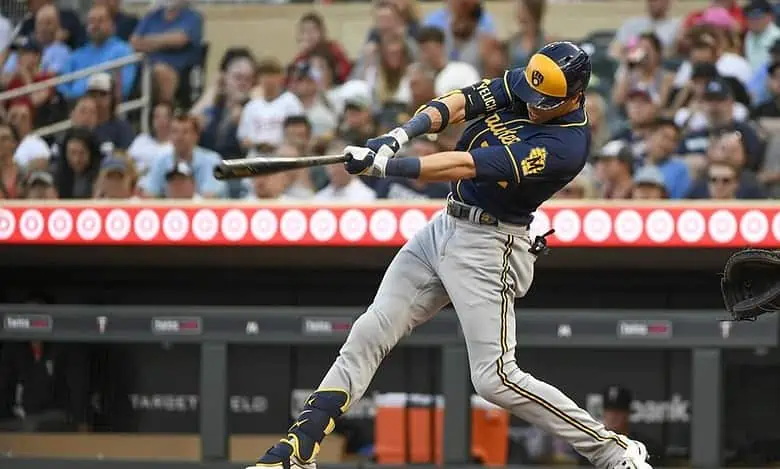 The top two teams in the NL Central Division are set to begin a three-game series on Monday night, and it will come with plenty of drama. The Milwaukee Brewers host the Cincinnati Reds to begin the series on Monday, and first place is on the line.
Cincinnati comes into this game with a record of 55-46, and they have exceeded preseason expectations this season. The Reds are making a big charge in the second half of the year, and they are doing it with youth.
Milwaukee is still in first place in the NL Central Division, but they are only leading it by one-half game. The Brewers enter play on Monday with a 55-45 record, and they were supposed to be a playoff team this season.
The Milwaukee Brewers are the moneyline betting favorites at -115 in this matchup on Monday night. 
Reds Scoring Some Runs
The Cincinnati Reds come into this game having won five straight games, and they are getting it done on offense. Cincinnati has scored 28 runs in the last five games, and they are coming up with some big home runs.
Jake Fraley is leading the team with 14 home runs and 59 RBIs, but he is just one of the many players swinging the bat well. Elly De La Cruz has brought some energy into this lineup, and he is a big weapon on offense.
Graham Ashcraft will make the start on Monday night, and he has struggled throughout the year. Ashcraft has gone just 5-7 with a 5.77 ERA on the year, and pitching is still one thing that the Reds struggle with. 
Brewers Can Still Pitch
The Milwaukee Brewers have not been as dominant on the mound this season as in years past, but they still have a team ERA of just 3.95 this season. Milwaukee has a dominant bullpen, and that allows them to shorten the games. 
Colin Rea will be making this start on Monday night as he has gone 5-4 with a 4.64 ERA this season. Rea will need to keep the ball in the ballpark if they are going to have a shot at winning this matchup. 
Christian Yelich is having a big season for the Brewers, as he leads the team with a .288 batting average and 54 RBIs. The Brewers are a much better offensive team at home, and they will have to be great at the plate in this one. 
Brewers Beat the Reds
There doesn't appear to be much separation between the Reds and Brewers this season, and that is why the standings are so tight. Cincinnati wants to win games with offense, why Milwaukee tends to win games with the strength of their pitching.
This should be a game in which the offense of the Brewers is able to do some damage as Ashcraft just hasn't pitched well this season. Cincinnati is going to keep this game close, but they aren't going to be able to outscore Milwaukee in this game. 
Bet the Milwaukee Brewers -115 as they take care of business at home on Monday night to stay in first place in the NL Central Division.