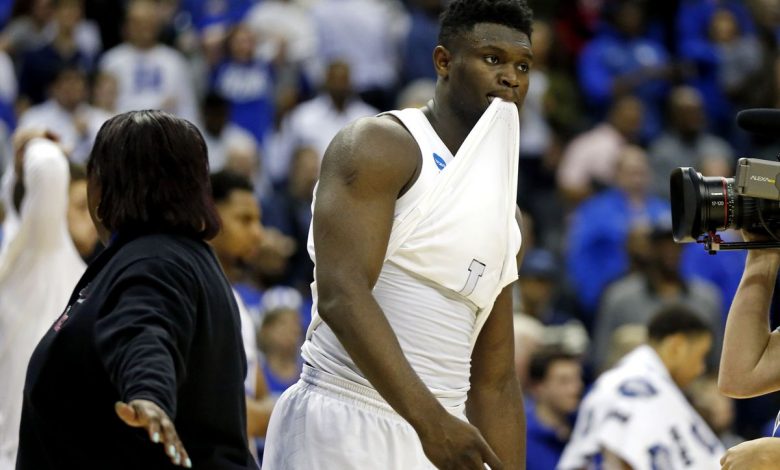 Collegiate programs around the nation are excited to welcome back student-athletes as the NCAA has given permission for offseason workouts to continue. While there is still some uncertainty with the future of college programs for this upcoming year, coaches and athletes are hoping that a return to play is possible.
While that might be at the forefront of many people's minds, there has been plenty of other news in the world of college basketball. Let's look at some of the biggest stories from the last week.
Oklahoma State Hit With NCAA Sanctions
With everything else that is going on around the country, it is easy to forget that not too long ago, there was a major federal basketball scandal that involved bribes and pay-to-play issues. While schools like Auburn, Louisville, Kansas, and Arizona stick out from this probe, another school learned their fate in terms of discipline this week.
The NCAA announced late last week that Oklahoma State will face a one-year postseason ban as well as three years of probation and the loss of three scholarships. While Oklahoma State doesn't agree with the decision, it is actually on the lighter side of punishments for a Level 1 violation.
It is for that reason that some have speculated that this punishment is a bad sign if you are a fan of some of the more notable schools in this investigation. One thing is for certain, we haven't even scratched the surface in terms of ramifications for this scandal, and it appears that they will be significant for all parties involved.
Could Duke Have an Issue on Its Hands?
Duke Blue Devil fans are likely paying a close eye to the legal battles that currently consume former Duke star and current New Orleans Pelican Zion Williamson. Williamson is being sued by Ford and Prime Sports Marketing LLC after Williamson broke his five-year contract with them and instead signed with Creative Artists Agency.
While the bulk of the argument revolves around his signing leading up to the draft, Ford and Prime Sports Marketing have brought up that he also received illegal benefits while at Duke. To make matters worse for Zion, a Florida state judge has ruled that Zion will need to answer questions about his time in Duke.
It is still likely that Williamson's legal team will still appeal to try to block this from being part of the case. It certainly could raise some eyebrows for the NCAA, and with the fallout from a federal case involving bribery unfolds, Duke could certainly come under scrutiny.
Forbes Brings in Two Transfers
After taking the job at Wake Forest, new head coach Steve Forbes has been busy bringing a couple of his own in terms of transfers.
First, Forbes was able to bring along Daivien Williamson from East Tennessee State University to play for the Demon Deacons. Last season with ETSU, Williamson averaged 10.4 points, 2 rebounds, and 2.6 assists in 27.9 minutes per game.
Now, Wake Forest has netted another transfer in the form of Jalen Johnson. After graduating from Tennessee, Johnson had initially planned to transfer to ETSU as a graduate transfer. However, much of the reason that he was transferring there was because of then-coach Forbes.
With Forbes heading to Wake Forest, so too is Johnson. Last season with the Volunteers, Johnson played in 31 games and averaged 3.5 points, 2 rebounds, and 1 assist per game. He averaged 15.6 minutes per game in those contests.
Still, as Forbes makes the transition to Wake Forest, it will be helpful for him to bring along a couple of familiar players.