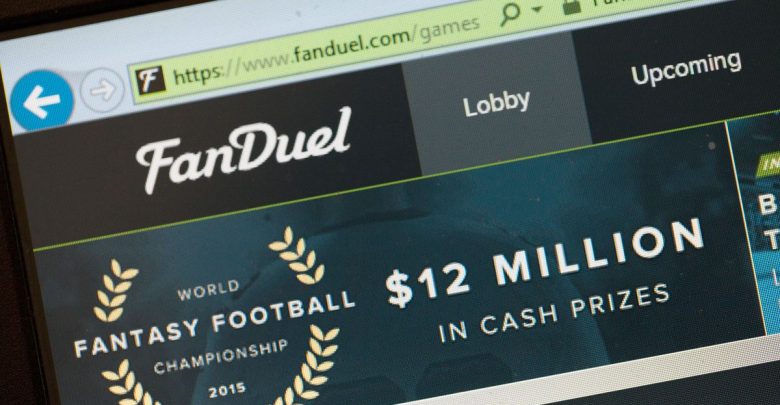 Take a look at some of the latest on the Daily Fantasy Sports front.
Daily Fantasy Sports Issue Still Not Resolved
You'd think the Supreme Court decision to essentially legalize sports gambling state by state would put an end to the Daily Fantasy Sports legality issue. However, it has not and now the future of Daily Fantasy Sports is suddenly in jeopardy in New York. A recent ruling by Acting New York Supreme Court Justice Gerald W. Connolly holds that all Daily Fantasy Sports contests as well as their enabling legislation fall directly under constitutional prohibitions against gambling. In Indiana last week, fantasy sports operators like FanDuel and DraftKings won a huge decision regarding their right to use statistics and other in-game information. So now, they're fighting for the right to operate at all in New York state, a vastly bigger market of much greater significance in terms of population and income potential.
So, Again, Is DFS Gambling?
New York has been a focal point of fantasy sports legislation and regulation for several years. At issue is whether or not the activity qualifies as gambling and whether or not the legislature has the power to decide. Daily Fantasy Sports really came out of nowhere to catch these state houses by surprise and so, the issues continue.
It all began in 2015, when then-Attorney General Eric Schneiderman issued cease and desist letters to DraftKings and FanDuel in order to cease their operations in New York state. Of course, DraftKings and FanDuel quickly filed for injunctive relief, which was then denied by the state Supreme Court. All fantasy sports, the court stated, was gambling under existing law, agreeing with Schneiderman. All DFS operators were forced to abandon their New York customers entirely, however, this too would not last long as only a few months later, New York lawmakers amended their existing laws by legalizing fantasy sports as a game of skill, saying:
"Interactive fantasy sports are not games of chance because they consist of fantasy or simulation sports games or contests in which the fantasy or simulation sports teams are selected based upon the skill and knowledge of the participants and not based on the current membership of an actual team that is a member of an amateur or professional sports organization."
Of course, this wouldn't last long either as an anti-gambling coalition was formed and quickly hired attorney Cornelius Murray to assist in fighting back against the new law. His argument was that all  legalization of this kind required a constitutional amendment via voter referendum. Their efforts have found some solid footing, too.
What's next for DraftKings, FanDuel?
As for now, it would appear the industry will be unaffected for the moment. After all, New York still has solid legislation on the books, and spending more time and money to shutting sites down would take more intervention. Also, this decision will be subject to appeal, which will entitle the state to an automatic stay. DFS companies are not standing by idly. DraftKings responded to the decision with a statement from their outside counsel, David Boies:
"We are pleased that the court upheld the New York legislature's decision to decriminalize daily fantasy sports contests and that DraftKings can continue to offer their services to players. We are continuing to study the court's decision invalidating the regulatory structure and are committed to working with the legislature."
And FanDuel also provided a company statement on the seemingly never-ending matter.
"The decision makes clear that the New York legislature's decision to exclude fantasy contests from the definition of illegal gambling cannot be challenged in court. Accordingly, we will continue to offer fantasy sports to New Yorkers. We also believe in the benefits of regulation and will cooperate with efforts to permanently restore regulatory oversight."
One scenario many see on the horizon is these operators joining in on a state-level challenge to the decision. New York daily fantasy sports is a big, profitable business, which is hard to ignore. It generates around $5 million in annual tax revenue. Both FanDuel and DraftKings have expensive relationships with major sports leagues as well as teams based in New York.
What Say You, NY AG?
All attention will now turn to New York Attorney General Barbara Underwood, who may weigh in on the matter for the first time. Despite her predecessor's actions, Schneiderman fully maintained that the state has used the proper authority to regulate DFS. Acting as counsel in this very case, the former AG previously asked the court for dismissal:
"Although Article I §9 does not define gambling, the delegation to the Legislature of the responsibility to "pass appropriate laws to prevent offenses … "necessarily gives the Legislature latitude to determine what conduct constitutes (and does not constitute) impermissible gambling in New York."
Of course, the court did not dismiss the case. Monday's decision actually undermines Schneiderman's opinion as the state's top legal expert, likely the first of many decisions to come from the courts. As previously noted last year, appeals are a foregone conclusion when a "substantial constitutional question is at the heart of the case."