strategy
Types of Bets Available During the NCAA Tournament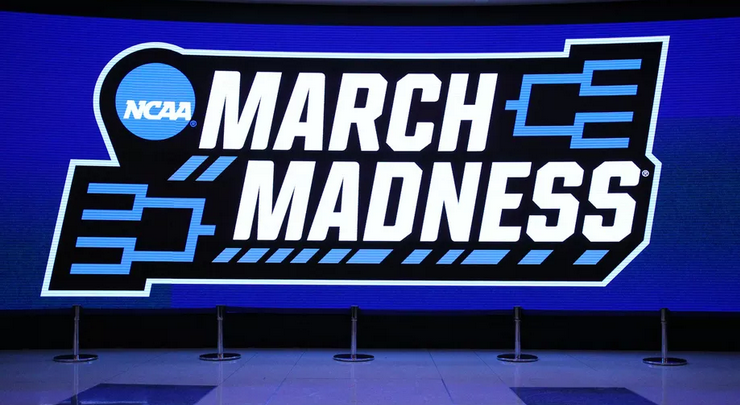 For every sports gambler, there is no better time of year than the NCAA March Madness basketball tournament. Yes, the Super Bowl may be the biggest day, but it's only one day with two weeks of buildup. Then there is the World Series, which only takes a week and can be as short as four games. While these are great sports betting opportunities, March Madness is a different monster. It runs a calendar month, and there are 69 wonderful games in that month for you to wager on. It is the culmination of the entire college basketball season, and this tourney has everything sports gamblers love: tons of games, great odds, and big-time upsets. However, before the games and wagering begin, it's important to know your betting options. In order to take advantage of so much action, let's dive into the types of bets available during the NCAA tournament to maximize our chances of entering April with fat pockets and padded accounts.
Point Spread
The point spread wager is one of sports bettings most popular options and one of the best during March Madness. The importance of the tournament and the quality of teams makes for tight lines and great value. For these reasons, the point spread during March Madness is a bit different than the standard issue point spread wager during the regular season or in any other sport. When playing the point spread on a March Madness bet, it is important to remember one important key.
When playing with the points, you must remember the upset factor and how it will play into every wager you place. Taking the points with the underdog is a solid play during March Madness as no matter how big of a favorite any team or seed is, they could lose in any round. However, for this reason, the spreads on certain games will be closer than usual. The trick is to find the value. You want the underdogs getting strong points but with an edge. A big offense, a solid defense, or a winning coach. You can find these matchups every round; you'll just have to do some digging.
Moneyline
The moneyline is the oldest sports wager there is. You pick the winner, and that's it. No points to consider, just who wins and who loses. While this is a very simple wager to place, it still takes much consideration in order to be successful. What makes simply picking a winner such a gamble are the odds you receive.
Yes, picking a heavy favorite and watching them win is easy. However, the payout won't be much at all, so was it worth it? And, if that heavy favorite was to lose, then you're out the money which wasn't going to win you much in the first place. Again, the upset factor is big in this wager. When playing the moneyline during March Madness, the best way to utilize these odds is to stick to underdogs. Of course, that's not to say to take every dog in the tournament. Just like with the point spread, you must find the value. While the longshots are tempting, there will be plenty of middle of the road odds to consider. The important thing to remember is to avoid the favorites as they hold no value on the moneyline in March.
Live Betting
Any online gambling site worth your time and action is sure to have the Live Betting option available for March Madness, and it's a great tool to have during the tournament. Yes, technically speaking, this is not an actual wager, but it is perfect for putting down a wager on a moneyline or a point spread once a game has already begun. Miss opening tip-off? No problem. Didn't see the points you were expecting from a certain game? No problem. Want to see if a team comes out hot before placing a bet? Live Betting is there for you. Remember, in March there are not only plenty of games, there's also plenty of time to place your bets. Live Betting is there for you.
Pools
Everyone knows about the bracket pool, and no one has any trouble finding one. Offices, campuses, bars, and groups of friends always form them in March, and they are a lot of fun. However, these types of bracket pools are available at online gambling sites as well and can carry plenty of value for a well-researched college basketball fan. As you may know, most people enter these pools on a whim and don't put much thought into them at all. Just like any wager in March, it takes some research to build a bracket with plenty of value. Find the pools with low entry fees and multiple payouts. Pick some upsets and have an underdog go deep. Develop a strategy and research your picks. There is plenty of value in some of these pools, and if you find the one with the most value, you can find that even a fifth-place finish can have a major payout.