strategy
Advantages to Betting Futures to Win College Football Championship in 2020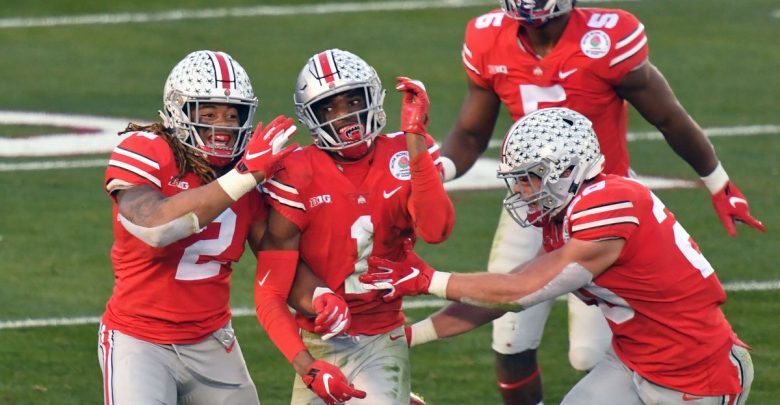 The 2019 College Football Playoff Championship is now in the books, and the Clemson Tigers are your National Champions after routing the Alabama Crimson Tide 44-16. Clemson put on a show and had no problem blowing out the Tide in what was a remarkable upset. Well, an upset in some senses. While many figured Nick Saban was on his way to yet another championship and probably wagered that way, there were many able to take advantage of this popular consensus by grabbing the Tigers plus the points or maybe even on the moneyline. Both would have been strong plays considering the eventual outcome. However, there was another group to consider— an even smarter group of punters that had the smartest play of them all and took the Clemson Tigers Championship Futures wager months ago.
Futures Wagers
For those that don't know, a Futures wager is, simply put, a bet made well in advance. For example, you can already lay a wager on which university will win the College Football Championship in 2020 and, in fact, here are the odds as the stand today:
Clemson +180
Alabama +250
Ohio State 12-1
Georgia 12-1
Michigan 14-1
Oklahoma 15-1
Texas 20-1
As you can see, the odds are pretty good right out of the gate, and we are here to tell you that, while Futures wagers may not be a great idea when it comes to many sports, they're excellent for college football. As the college football season starts and is played, the Futures odds are updated, giving you a chance to lay a wager at any point or even well before the season. But there are other factors that make the wager so valuable.
A Slim Field
As any avid fan or gambler probably knows, there are only a few college football programs any given year with the chance to win the NCAA National Championship. Three at the most really. Alabama is always there. Same with Clemson. Ohio State usually makes the final four and Georgia has put together a solid run. These squads are the class of the nation and compete at such a high level they could give NFL teams a good game. For instance, this past college playoff featured not only Clemson and Alabama, but also the Oklahoma Sooners and the Notre Dame Fighting Irish. Of these four, most fans and, more importantly, gamblers knew that Notre Dame could not compete with the other three. So, as you see. If you wanted to lay a Futures wager, you're really only going to consider three teams at the most.
Odds Move Yet Remain Strong
The first thing to happen on the Tuesday morning following the National Championship game is for every sportsbook to put out the odds of who will win the championship next year. This, of course, has already happened as you can see the odds above. As the year marches on, those odds will change. Many things can happen throughout a year, after all, and the way every sport is followed year-round these days, certain factors will increase and decrease a team's odds. Injuries, transfers, coaching changes, and schedules can move the lines from week to week. And that's even before the actual season has begun. Remember this past season, Clemson changed starting quarterbacks four games into the season despite a 4-0 start. This spooked many fans and oddsmakers as their Championship Futures odds spike to +475. This was just three months before they would be crowned champions. Futures gamblers who saw this and acted on it are very pleased with their decision this week, to say the least. Plus, since you are really only eyeing a few teams, a big spike in Futures odds won't go unnoticed.
Big Payouts
Of course, the best aspect of the Futures wager is the large payout a Futures win will give you. Case in point, the above example of eventual champ Clemson paying out at +475 just three months ago. The Tigers were always seen as a Futures option and at +475, placing a $1000 Futures wager would score you a cool $4,750, and that's a nice return.
2020 Indeed
The odds are out and you now know the deal with a 2020 College Football Championship Future, so here's how to play it. As you can see from the odds above and the date on the calendar, it's early. However, Ohio State at 12-1 odds has to stand out. This was a down year for the Buckeyes, and they only lost a game. They won the Big Ten Championship and still considered it a bad season. Next year, they'll have a new quarterback and a new coach, so expect to see that number fluctuate some. Hopefully the odds get longer because this will be a good team to follow.