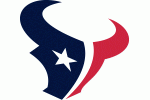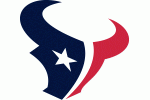 This Houston Texans 2016 NFL preview envisions a team that may have found the secret to success: quarterback stability. After all, in the first two years with coach Bill O'Brien at the helm, they have played nine QBs, starting seven of them. The solution, possibly, the signing of Denver free agent QB Brock Osweiler for four years and $72 million.
Texans Offense: B+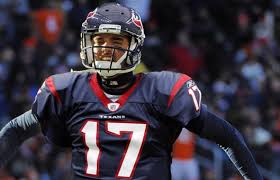 For Texas this season is all about speed: speed when it comes to receiving and speed in terms of rushing. Osweiler, who in eight games with the Broncos last season went 5-3, completing 62% of his passing and tossing 10 TDs and 6 INTs, will have a few very fast receivers to toss to, including vet DeAndre Hopkins (1,521 YD, 13.7 AVG, 11 TD) and draftees Will Fuller (Notre Dame) and Braxton Miller (Ohio). Houston also improved the running back position by signing free agent Lamar Miller (872 YD, 4.5 AVG, 8 TD) and drafting speedy RB Tyler Ervin. The frontline might be a problem, as rookie center Nick Martin must adapt quickly and aging LT Duane Brown tries to rebound from injuries.
Texans Defense: B+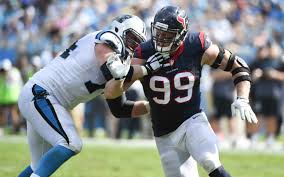 Overall last season, the defense was solid, placing third in total yards and passing yards allowed, tied for seventh in total points, allowing 19.6, and 10th in rushing yards allowed. They were also fifth in sacks with 45, and Houston had the NFL sack king, DE J.J. Watt (17.5), on their line. Plus, LB Whitney Mercilus (12 Sacks) returns. If LB Javedon Clowney can stay healthy, that will help the D greatly. FS Andre Hall (4 INTs) returns, as does RCB Jonathan Joseph, who put in a fine season.
Texans Special Teams: C+
Larry Izzo has been brought in to coach the special teams, which should show improvement on punt returns (25th ) and kickoff runbacks (18th ) with the addition of rookie Tyler Ervin. Vet kicker Nick Novak is accurate from under 50 yards, while punter Shane Lechler has seen his hang time drop. Izzo hopes to generate better coverage on punts and kickoffs.
Texans Coaching and Management: B+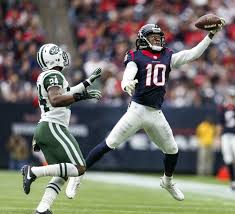 O'Brien took a 2-14 team from three years ago and has made them 9-7 two season's running, and that's without a consistent starting QB. GM Rick Smith went for speed in the draft and got it. Plus he signed a few quality free agent vets.
Last Word: Houston Texans 2016 NFL Preview
Our Houston Texans 2016 NFL preview concludes that this team, which has seen some solid improvements during the offseason, might just be poised to go deep into the postseason. That is if Osweiler can come through. In 2016, there is potential in Houston.
For our overview of the AFC and to link to other AFC teams, please click here.
Houston Texans 2016 NFL Preview Pick: 10-6, 1st AFC South