Payments
Bookmaker Sportsbook adds Bitcoin for Payments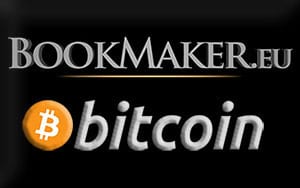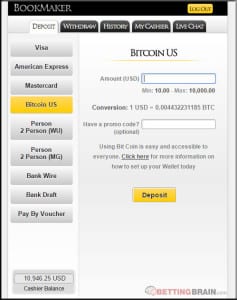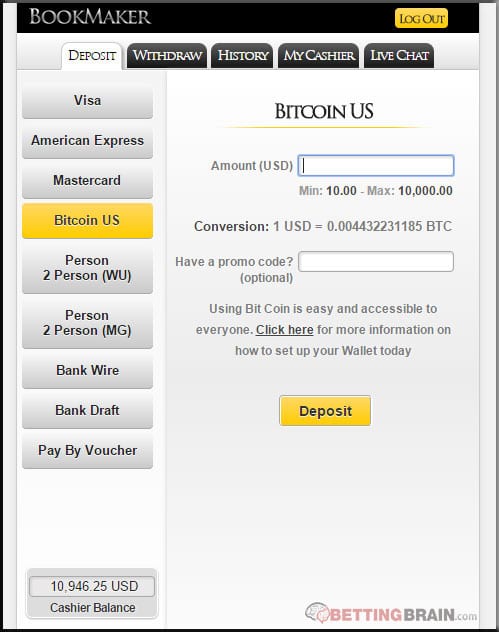 Bookmaker.eu, one of the most popular online sports betting services in the world, has recently taken the step of adding Bitcoin as a banking method for its members. Starting on January 28 2015, all Bookmaker users will be able to make deposits and withdrawals in Bitcoin. Players are now able to deposit from $50 to $10,000 per day with Bitcoin and can withdraw up to $50,000 a month by using the cryptocurrency.
The Bookmaker management team is happy to give members a banking method that offers them greater flexibility, privacy and little interference from government regulators. Furthermore, there are no additional fees to deposit or withdraw by using Bitcoin. Another advantage of using Bitcoin to fund an online sports betting account is that anybody in the world can create an anonymous wallet and transact in Bitcoin, with absolutely no geographical restrictions.
The problem is that the Bitcoin only sportsbooks (like NitrogenSports.eu & Cloudbet.com) are all relatively new (2013 and newer) with no history and NO REAL LICENSING. Anyone can start one of those sites. Bookmaker.eu has been in the sportsbook business for 2 decades. They are located in San Jose, Costa Rica and is fully licensed by the Government of Costa Rica to accept wagers by telephone or internet.
I tested it out with a $4,000 payout and it hit my bitcoin wallet and the transfer complete within 15 minutes!
Why Bitcoin for Payments?
Bitcoin is an anonymous cryptocurrency that can be used by individuals and businesses from around the world. As Bitcoin is completely decentralized, there are no rules or restrictions as to who can use it and for what purposes. This makes it a very attractive option for those who gamble online. While
Online gamblers can use a variety of exchangers to buy Bitcoin or sell them in exchange for national currency. There are hundreds of exchange services available online which let individuals buy Bitcoin by credit card, bank transfer, Western Union and even cash by meeting the Bitcoin seller in person. This allows online gamblers to make transactions with greater anonymity and to bypass restrictions on monetary transactions related to online gambling in some jurisdictions, as there is no way for the Bitcoin seller to know that the electronic coins will be used to make wagers unless the buyer tells them.
Transaction fees imposed by the Bitcoin system vary depending on the amount, but are usually only the equivalent of a few cents per transaction, which makes the system very inexpensive to use both for consumers and online merchants.
Since Bookmaker is a more traditional sportsbook (compared to the bitcoin only sportsbooks like Nitrogen Sports) the bitcoins are just being used as a way to transfer money quickly and with almost no fees.  When you deposit with bitcoin your balance will be converted to your local currency at the current rates.
A lot of sportsbooks are considering adding it as a payment option (5Dimes is currently offering it), which will make it much easier for players to transfer funds to and from their online betting accounts, especially as many online gambling sites are facing increasing difficulties accepting credit card payments and bank transfers.
Concerns
One concern that many users will have is the fact that the value of one Bitcoin varies according to market conditions and can change significantly in just a couple of days. Bookmaker addresses this issue by converting all Bitcoin (BTC) deposits into the currency used on the betting account at the prevailing exchange rate when the transaction was made. When a player is ready to withdraw, their balance will then be converted back into Bitcoin. Once the virtual coins arrive in the member's wallet, they can be converted back to national currency by using one of the hundreds of online exchange services. Of course, users also have the ability to use their coins at any other online merchants that take Bitcoin.