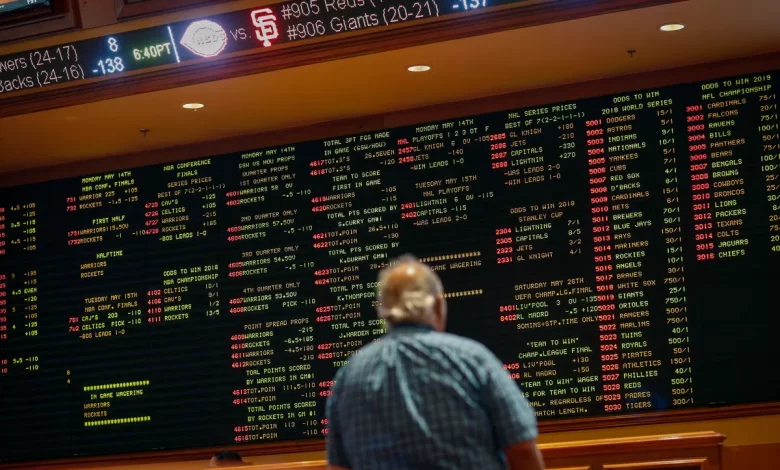 Ohio sports betting launch to begin in 2023 was the biggest launch of the year due to taking the universal launch operation. However, the state's first betting report didn't go as well as some have hoped; highlighting kiosks and problem gambling issues.
What Was the Underlying Issue to the Low Volume?
Unlike some other jurisdictions across the sports betting industry, online and retail sports betting launched at the same time. Unfortunately,772 Type-C locations that have kiosks suffered drawbacks in the first report according to the Ohio Lottery, which oversees the operation.
The full monthly report will be out towards the end of the month and will be released by the Ohio Casino Control Commission. To say the very least, small businesses and other entities hoped for better results in hopes of making extra income.
At first glance, the Intralot kiosks delayed the rollout of these machines, which hindered the total handle for the month. By the end of January, only 275 kiosks were available, which permitted the vast majority of entities to offer wagers at the counter.
When things get busy, the availability of machines will allow these entities to take more bets. However, this never came to be during the launch month, as the total handle reached $850,336.
Kiosks Offer a Limited Selection But Have the Potential for Businesses to Bring in Revenue
Kiosks aren't designed to offer the same options compared to a traditional reputable sportsbook but could bring more business, especially during events like the Super Bowl. The selection in these 772 Type-C locations is quite simple.
These machines offer wagers that involve spreads, moneylines, parlays ranging from two to four legs, and totals. On a weekly basis, bettors are limited to making $700 in total bets. Here is the breakdown of the three kiosk operators for January.
BetIGG accepted $97,657 in bets and registered a hold rate of 20.3 percent. Sports Bet Ohio (Intralot) brought in $559,631 and noted a win rate of 13.3 percent. Lastly, UBET Ohio saw a total of $193,048 in wagers and accounted for a hold rate of 11.2 percent. The average hold rate for the sports betting industry as a whole is marked at 7.2 percent.
Mobile Sports Betting Reigns as the Top Choice
Even though the Type-C betting report was underwhelming, the online sports betting numbers should be incomparable. Bettors in the Buckeye State should see strong numbers because the Cincinnati Bengals made a run to the AFC Championship Game.
Customers across the state don't need to cross state lines to place bets.
Geolocation firm GeoComply reports that Ohio is a very active state when it comes to mobile betting. During the first two days of the market, nearly 784,000 accounts made 11.3 million geolocation transactions.
When the Bengals defeated the Buffalo Bills, the jurisdiction saw 8.62 million geolocation transactions. In the meantime, New York registered 6.22 million geolocation transactions.