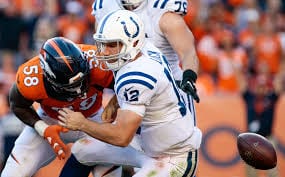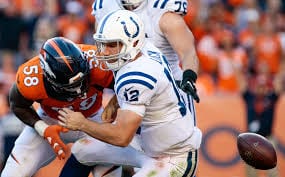 The great thing about the NFL is that you really never know what's going to happen from week to week to change the fortunes of a team. We saw some surprising victories in NFL 2016 Week 2, as well as some stunning losses. Plus, one team specifically is in dire need of a starting quarterback. Actually, there are more clubs that need help in that department, but this NFL team goes into week three with a double whammy. Here are 32 quick takeaways from NFL 2016 Week 2. This is what we know and what's new in pro football.
AFC Takeaways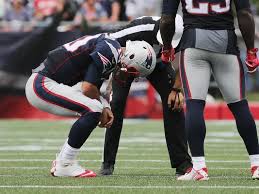 Here's a look at each of the 16 AFC teams and what we discovered about each one.
New England Patriots (2-0) are down two QBs and may go with Jacoby Brissett Thursday night against Texans
New York Jets (1-1) wideouts made a day of it against the Bills deepbacks
Buffalo Bills (0-2) lose again as Rex Ryan's days are numbered
Cincinnati Bengals (1-1) need to better handle the ball as they were hurt by fumbles this week
Pittsburgh Steelers (2-0) are one of those teams that can win in many ways
Tennessee Titans (1-1) big surprise is their massive scoring defense.
Baltimore Ravens (2-0) QB Joe Flacco stepping up and teams is following
Cleveland Browns (0-2) are looking like a good team to bet against in 2016
Miami Dolphins (0-2) take Garoppolo out of game and still cannot win
Kansas City Chiefs (1-1) QB Alex Smith looking mediocre at best
Houston Texans (2-0) QB Brock Osweiler benefitting from massive defense
Jacksonville Jaguars (0-2) taking themselves out of the game with too many penalties
San Diego Chargers (1-1) bring fine air and ground attack this week and win big
Oakland Raiders (1-1) need their defense to show up if they want to get more wins
Indianapolis Colts (0-2) unable to stop opponent offenses are out of sync and a shambles on D
Denver Broncos (2-0) lose LB DeMarcus Ware to fractured forearm, putting strain on their amazing D
NFC Takeaways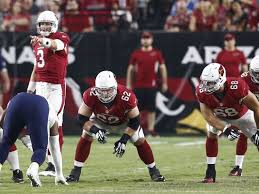 The NFC had its share of revelations. Here is what we saw or learned about each team.
Dallas Cowboys (1-1) QB Dak Prescott plays good enough to win in his first NFL game
Washington Redskins (0-2) have to wonder if QB Kirk Cousins can step up this season
Detroit Lions (1-1) need much more from QB Matthew Strafford in order to win
New Orleans Saints (0-2) offense let them down against the Giants
New York Giants (2-0) off to solid start with WRs performing well
San Francisco 49ers (1-1) show they're mediocre at best
Carolina Panthers (1-1) win despite fumblemania
Seattle Seahawks (1-1) lose 9-3 to Rams, looking very thin on offense
Los Angeles Rams (1-1) offense led by QB Casey Keenum wins but still doesn't have a TD
Tampa Bay Buccaneers (1-1) lost more than the game on Sunday as their Pro Bowl RB Doug
Martin sustained a hamstring injury
Arizona Cardinals (1-1) offense, led by Carson Palmer, scored 40 and looked authentically awesome
Atlanta Falcons (1-1) win, but their defense looks lacking over two games
Green Bay Packers (1-1) hurt by turnovers, sacks, and overall poor O
Minnesota Vikings (2-0) defense continues to be stellar
Philadelphia Eagles (2-0) rookie QB Carson Wentz playing solid, disciplined football
Chicago Bears (0-2) score 14 points in each of first two games and give up an average of 26
NFL 2016 Week 2 and Week 3
In NFL 2016 Week 2, we saw a few teams perform overall consistently. In a positive sense, you' have to say that the AFC's Houston Texans, New England Patriots, Denver Broncos, and Pittsburgh Steelers showed how could they are. On the other end of the spectrum, you've got the Buffalo Bills, Indianapolis Colts, Jacksonville Jaguars, and Cleveland Browns.
In the NFC, the New York Giants, Philadelphia Eagles, and Minnesota Vikings all proved to be resilient. The Chicago Bears, New Orleans Saints, and Washington Redskins are looking vulnerable. There are, of course many challenges for week three.
The Pats need a QB by Thursday, while Denver will have to get extra effort from their D due to Ware's injury. Houston plays New England, and a win by the Texans would be big. Seattle needs to step up against the 49ers this week, while the Bengals may have a shot against the Broncos with Ware out. The Pittsburgh/Philadelphia game is massive for both teams.