Football
Adam Vinatieri Reveals Secrets of Kicking Proficiency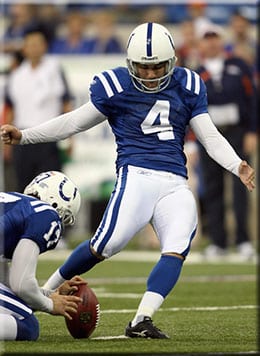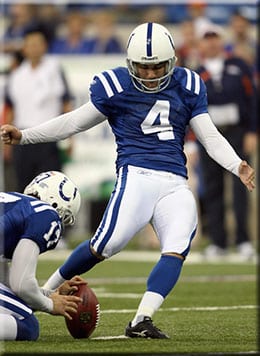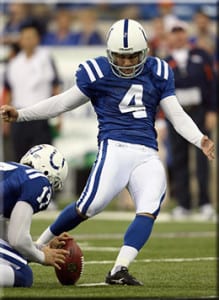 Adam Vinatieri, the 42-year-old kicker for the Indianapolis Colts, needs just one game to become the NFL's fourth kicker to cover all kicks in one season. He converted all his 28 field goals and all his 47 extra points this season.
The oldest NFL player, Vinatieri said that he worked out a good deal by doing a number of things that do not strain the body. He said: "I do a lot of core stuff to keep my core and hips loose and limber and strong. The workouts have evolved."
Vinatieri will join the ranks of kickers who never missed an entire season, such as Gary Anderson, Jeff Wilkins, and Mike Vanderjagt.
The proficiency of NFL kickers has improved over the years. In 1996, NFL kickers could convert field goals only in the range of 40 – 49 years, but this season, they could convert over 60 percent of goals over 50 yards. This season, kickers have enjoyed success in case of 83.9 percent field goals, making it the third-highest success rate in NFL history. In 2008, it was 84.5 percent and last year, it was 86.5 percent.
Twelve of NFL's top 15 kickers are active. Justin Tucker of the Ravens is the most accurate kicker in NFL history. Dan Bailey of the Cowboys is just a little behind him. Revealing his secret of success, Baily said: "We brought out some PVC pipe, dug some holes in the ground and crafted our own makeshift uprights, and I just kicked on those."