Basketball
Sports News
2017-18 NBA Preview- Northwest Division
Who Will Compete Against the Thunder and Westbrook?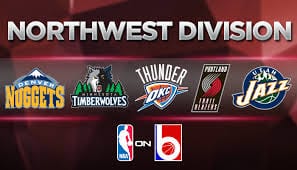 In our 2017-18 NBA Northwest Division Preview there are three teams that could be playoff bound. It all starts with the Oklahoma City Thunder. This group should be first in the division. Next, it's a major battle for second and third between the Minnesota Timberwolves and Portland Trail Blazers. Finally, it's the Denver Nuggets and Utah Jazz bringing up the rear. Both of these teams could end up being fodder for the Northwest Division and the rest of the NBA.
Denver Nuggets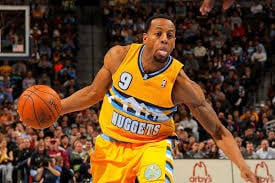 The Nuggets are a talented team with some solid vets and quite a few young developing players. That means this year, and perhaps next, will be devoted to maturing. Still, in putting together our 2017-18 NBA Northwest Division Preview, we found that this group of players should be very exciting to watch. One guy who's not so young is 13-year vet PG Jameer Nelson (9.2 PPG, 5.2 APG, .444 FG%). Nelson will be a stabilizing force on this team. PF Paul Millsap (18.1 PPG, 7.7 RPG, 0.9 BPG) also offers an important veteran presence. Look for center Mason Plumlee (10.4 PPG, 7.5 RPG, 1.1 BPG) to continue to improve and for various young power forwards to be tested. Look for center
Minnesota Timberwolves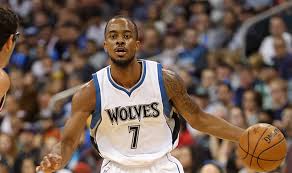 Center Karl-Anthony Towns (25.1 PPG, 12.3 RPG, 1.3 BPG) and SG Andrew Wiggins (23.6 PPG, 2.6 APG, .452 FG%) have not been in the NBA very long, but each has already performed impressively. Minnesota vets who offer skill and experience include Jimmy Butler (23.9 PPG, 5.5 APG, 6.2 RPG) and PG Jeff Teague (15.3 PPG, 7.8 APG, 4.0 RPG). Starting his fifth NBA, center Gorgui Dieng (10.0 PPG, 7.9 RPG, 1.2 BPG) is growing into his role and becoming a major fixture in the paint. The Timberwolves are deep and talented and bring a fine mix of youth and vets to the floor.
Oklahoma City Thunder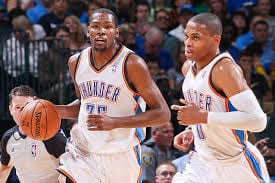 Our 2017-18 NBA Northwest Division Preview finds that the Oklahoma City Thunder may be the best team in this division. One reason is the masterful triple-double man PG Russell Westbrook (31.6 PPG, 10.4 APG, 10.7 RPG). Westbrook can do virtually anything on a basketball court, but he is especially adept at scoring points and giving the Thunder a real chance to win each and every night they take the court. In the frontcourt, there's SF Paul George (23.7 PPG, 3.3 APG, 6.6 RPG) and center Steven Adams (11.3 PPG, 7.7 RPG, 1.0 BPG). Both can dominate the boards. There is of course the Addition of 14-year vet Carmelo Anthony (22.4 PPG, 5.9 RPG, .433 FG%), late of the New York Knicks. Anthony could push this team over the top.
Portland Trail Blazers
The Trail Blazers are coming loaded for bear this season, as they include the talented backcourt duo of PG Damian Lillard (27.0 PPG, 5.9 APG, 4.9 RPG) and SG CJ McCollum (23.0 PPG, 3.6 APG, 3.6 RPG). These guys are lights out shooters most nights. Young talent Jusuf Nurkic (10.2 PPG, 7.2 RPG, 1.1 BPG) is laying claim to the paint, while SF Maurice Harkless (10.0 PPG, 4.4 RPG, .503 FG%) has become an important contributor. There are some solid guys coming off the bench to make this Portland team a viable threat.
Utah Jazz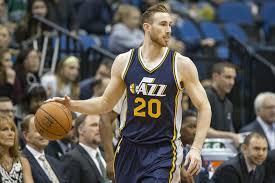 Here's the bad news for the Jazz, their superstar Gordon Hayward is gone. He's with the Boston Celtics. That means this team will have to rebuild. What they do have to work with this season are PG and playmaker Ricky Rubio (11.1 PPG, 9.1 APG, .402 FG%) , PF Derrick Favors (9.5 PPG, 6.1 RPG, .487 FG%) and others. Those "and others" did not bring much to the court last season. The fact is this Jazz team could simply be overwhelmed and over run by some of the point-mad, Western Conference, run and gun teams.
2017-18 NBA Preview Final Standings and Quick Hits
Our 2017-18 NBA Northwest Division Preview sees the final standing playing out in the following manner:
Oklahoma City Thunder- Russell Westbrook and others will pour in the points
Portland Trail Blazers- Some excellent talent and a fine mix of vets and youth
Minnesota Timberwolves- Watch out as these Wolves have some of the best young players in the league.
Denver Nuggets- This team needs time to develop
Utah Jazz- Lacking in so many areas especially with Hayward exiting for Beantown