Legal
D.C. Brings a Unique Set of Problems, Worries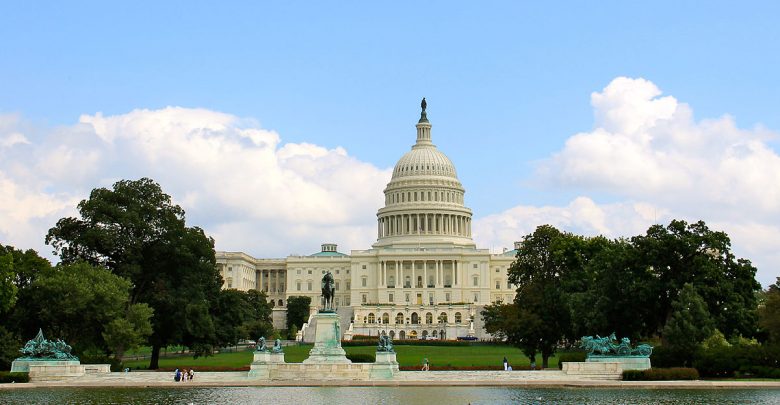 As we enter 2019 and statehouses across the U.S enter into their first session of the year, the race to legalize sports betting will only steadily increase more and more. Just how many states will get the act together this year? 10? 15? In fact, at least 20 or more states will consider legislation in 2019. However, many observers of the legislative process know there is a big difference between activity and action. While there is little doubt that last year's Supreme Court decision on the PASPA changed the game and has amplified the chance for real action in the states, that doesn't mean it is an easy task to get the proper legislation in place.
What's Next in D.C.
It is important to remember that any type of legalized and regulated gambling always brings issues with it. Whether it is a state lottery, a racetrack, or a bingo game, there are laws to follow. Just as lawmakers have grappled with the authorizing internet poker and internet gaming over many years, they will have issues with the sports betting industry as well. A recent sports betting bill that passed in Washington D.C. brings its own unique problems to test the emerging US sports betting market.
At issue here is the bill's creation of multiple zones for mobile betting as approved "Sports Wagering Facilities," have the rights to offer mobile and in-person wagering at the stadium and within a two-lock radius of it. On top of this, you have the D.C. Lottery which has the right to offer mobile sports betting everywhere in the District, just not within the "Sports Wagering Facility" zones. Everybody got that? But wait, there's more.
This D.C. sports betting bill also reminds everyone of the government statute that prohibits wagering on federal lands and D.C. has plenty of federal lands. This means early 30% of D.C. may be considered off-limits for sports wagering such as the National Mall and Smithsonian Museums. The technology to geolocate users will have to be top-notch, and any non-compliance by an operator in the D.C. may draw the attention of Congress in a way that is detrimental to the whole U.S. sports betting industry. The last thing anyone in the sports betting industry wants is the feds involved in any way.
In D.C. or any state planning on implementing mobile sports betting, lawmakers will need to know how operators will ensure the person placing an internet-based wager is physically located within the legal jurisdiction. Failing to be able to do so would have serious ramifications for operators. Civil fines, criminal penalties, gaming license revocation, seizure or shut down of gambling websites, and not to mention damage to the brand's reputation are all in play. Fortunately for mobile users, by using geolocation technologies, like those provided by GeoComply, these risks are almost entirely eliminated.
Wire Act
However, there are, once again, more concerns about a new U.S. Department of Justice interpretation of the Wire Act and how it relates to online wagers. Operators – from sports betting to iLottery – and state regulators must employ technologies to ensure that bets are being initiated and received within the same state. While it will be difficult to control the routing through which the internet data travels, if an operator has taken all reasonable measures to identify that the person placing the wager is in an approved location and servers facilitating the bet are located within the state, this would give them the strongest defense against an alleged Wire Act violation. Across the nation, it's quite common for major population and cities to be close to the border of another state such Kansas City, MO and Kansas City, KS or Toledo, OH and Detroit, MI. Situations like this could present a problem for the technology.
New Jersey For Example
New Jersey is a very unique example to look at for guidance on the issue. Not only is mobile wagering in the state is more than 70 percent of their handle, nearly 45% of their users place their wager within two miles of the state's borders with New York, Pennsylvania and Delaware. This means if an operator is using bad tech in its product, they will either miss out on users in those areas or, worse, have users from restricted areas. The fact is, every state will have its own geolocation hurdle to jump over and the District of Columbia may be the area it is most tested. It is unique in just about every aspect. Not a city, not a state. The only thing they have is constant federal oversight whether they like it or not. Keeping the feds out of the issue is of the utmost importance to the overall industry. Let's hope D.C. can do just that.