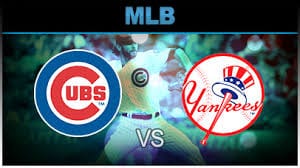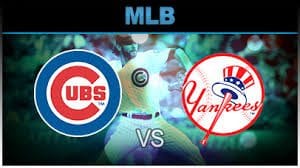 The division-leading New York Yankees (19-9 Overall, 7-6 Away) are playing much better than anyone had anticipated. They have a four-game win streak, have won eight of their last 10, and tonight in Chicago are looking to secure their fourth series sweep in a season that is just about a month old. This weekend in Chicago, the Yanks have been playing the World Series Champion Cubs. The Chicago Cubs (16-14 Overall, 7-8 Home) may be leading the NL Central, but they are struggling overall, as they look to find consistency. Here's our Yankees play Cubs 2017 MLB free pick.
Pitching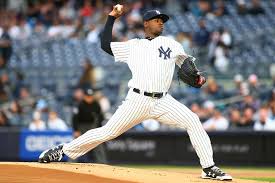 Luis Severino (2-2, 3.86 ERA) will start for the Bronx Bombers. The righty lost his last start against Toronto. In that game, he went 5.2 innings and gave up five runs on eight hits. The Jays hit two homers in that game. He had three strong starts prior to that going 2-1 and pitching a total of 22 innings while giving up five runs and striking out 27.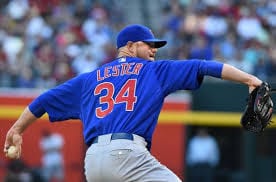 Jon Lester (1-1, 3.65 ERA) has, for the most part pitched well this season. His first four starts resulted in no decisions. In his last start, which was against Philadelphia, he notched his first win allowing three runs, two of which were earned, on four hits over 5.2 innings. His two starts prior to that were rocky. Lester will be looking to build on his last outing.
Hitting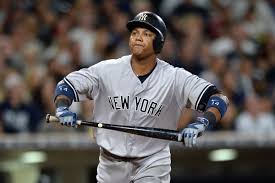 The Yankees are hitting at a .278 clip and have posted a slugging percentage of .475. Starlin Castro is off to an amazing start, hitting .381 with six homers and 19 RBI. He's hitting .625 versus the Cubs. Rookie right fielder Aaron Judge has also put up some big numbers in his first month in the majors. Although he has not performed well against Chicago (.222 BA), his overall average is .320 with 13 homers and 27 RBI. Jacoby Ellsbury, who missed yesterday's, looks to be back in the lineup tonight. This week he's hitting at a .333 and is at .282 overall.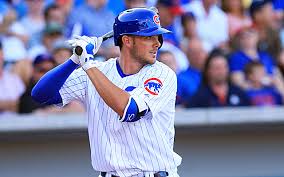 The Cub hitters are starting to find their stride. Chicago's team batting average is .250 while their slugging percentage is at .415. Those numbers are well below NY's. Kris Bryant has caught fire and that's good news. This week he's hitting .385 and his average is not up to .311. But versus the Yankees his average is just .143. Just about every Chicago batter is hitting 10 to 20 points below their career average. As an example, Anthony Rizzo is a .265 career hitter who presently batting .225. This week, he's at .074 and versus the Yankees he's batting .111.
Five Keys to the Game
Runs allowed, Yank pitching has allowed 111 (+51), Cubs 139 (+11)
Cubs need a solid start from Lester
Yanks 47 homers vs. Cubs 35
Severino needs to bounce back from his first bad outing on May 1
Closing- Wade vs. Chapman, Cubs have the edge
Yankees Play Cubs 2017 MLB Free Pick
The Yanks certainly have the bats and they are performing well. Chicago seemed to be heating up at the plate, but the weekend has cooled them down. Both pitchers have performed relatively well, but New York's Severino has overall been more consistent and been able to put in more innings. Our Yankees play Cubs 2017 MLB free pick is the Yanks at -128. We also like the over at 7.0. The game will be played Sunday, May 7 at 8:00 p.m.
Yankees Play Cubs 2017 MLB Free Pick: NY at -128 and over 7 runs