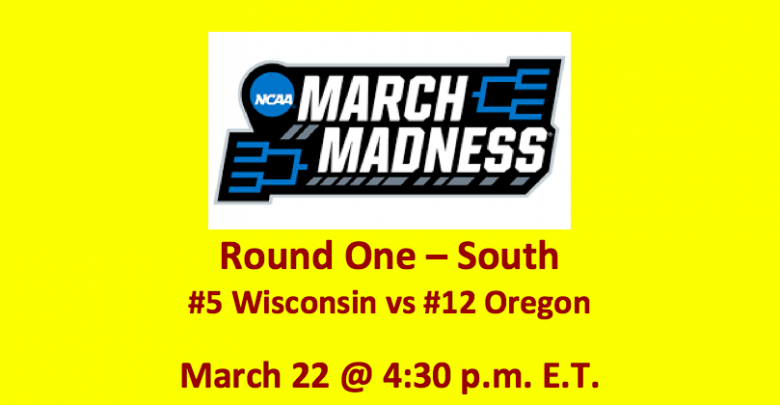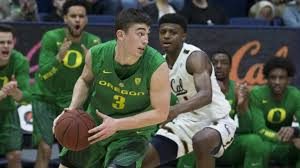 Our Wisconsin vs Oregon preview and pick offers the Badgers at -2.0. This 2019 NCAA Tournament South Region contest tips off on Friday, March 22 at 4:30 pm ET. The fifth-seed Wisconsin Badgers (23-10) finished in the Big Ten. In the semifinals of the conference tournament, Michigan State beat the Badgers 67-55. Wisconsin is presently ranked 21st in the nation. The 12th-seed Oregon Ducks (23-12) were fourth in the Pac-12. They ran the table in the conference tournament, handily beating Washington in the finals 68-48.
Wisconsin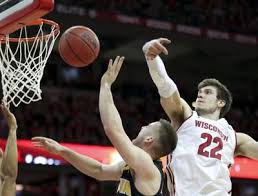 The Badgers are averaging 69.8 PPG. While shooting 45.3% from the floor and 34.6% from downtown. They have a free throw rate of 69.4%. all of these stats, as well as their 31.6 RPG and 11.7 APG are low. The team's 13.3 TOPG are higher than they would like. Forward Noah Dickerson tops the team in rebound with 7.4 per game. His 12.2 PPG makes him third in points. Two guards, Jaylen Nowell (16.2 PPG, 3.1 APG) and David Crisp (12.5 PPG, 2.8 APG), are first and second in points and assists. Finally, our Wisconsin vs Oregon preview notes that guard Matisse Thybulle, who's averaging 9.3 PPG, is a master at steals (3.4 PG).
Oregon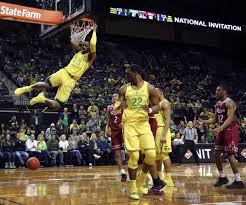 The Ducks lost center Bol Bol in January, and it's know that he will not be back this season or in any other, as he enters the draft. Our Wisconsin vs Oregon preview notes that in the backcourt Payton Pritchard offers fine playmaking skills. Payton, who leads the team in assists with 4.5 PG, is averaging 12.7 PPF and 3.7 RPG. In front, forwards Louis King and Paul White are averaging 12.6 and 10.6 PPG respectively. King is the top rebounder with 5.5 per contest. The Ducks are averaging 71.9% from the free throw line and 45.0% from the field. The team's three-point success rate is 34.3%. Oregon has been good for 70.5 PPG, 34.4 RPG, and 13.4 APG.
NCAA Tournament Round One – Wisconsin vs Oregon Preview Pick
Here's how we look at this contest. The Badgers are favored by two points. We often find Big Ten teams to be inconsistent, especially when favored. We like the way that the Ducks have come on, especially in their tournament. However, Wisconsin's bread and butter is their ball control and defense. Could the Badgers shut down Oregon? Might free throws even be a difference-maker in this game? With all of those things in mind, our Wisconsin vs Oregon preview and free pick is a gut one, as we go with the Ducks at +2.0.