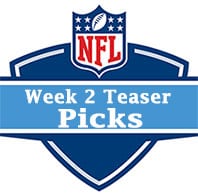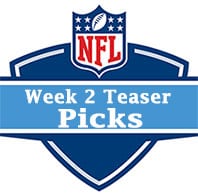 Week 2 Overview
The first week of the NFL season has come and gone and now it's on to week two. In most sports I like to take the first 5-10 games off and just get a feel for how teams are playing before I start wagering but in football we obviously don't have the luxury of doing that as the season would be half over if we waited till week 10 to start wagering so we have to make a few generalizations early in the NFL season. Week 1 is always good to bet underdogs and I know that bit of information would of been good a week ago as underdogs went 11-5 against the spread and 7-9 straight up.
Anyway week 1 is over and there's nothing we can do about that now so lets move on to week 2. The big thing about week 2 is to not overreact to week 1. I think a good example of an undervalued line this week because of what happened last week is the New England Patriots are only a -3 over the Minnesota Vikings. Last week the Patriots were a -3.5 favorite on the road over Miami who are a much better team then the Vikings but because of what happened in week 1 we get the Patriots at just -3.
Week 2 Teaser Picks
The main thing to remember about betting teasers in the NFL is that key numbers matter. The best teaser bets are when you can tease a team across the two key numbers 3 and 7 so ideally you would want to tease a team from -8.5 to -2.5 because it's a very good chance that an 8.5 favorite will win the game outright and if they do it's also a very good chance they will win by at least 3 points. It works the other way as well teasing a small underdog from say +2.5 to +8.5.
Our first teaser pick this week is the Pittsburgh Steelers +7.5 over the Baltimore Ravens and the Washington Redskins -2 over the Jacksonville Jaguars. For this game I teased the Steelers from +2.5 to +7.5 and the Redskins from -6 to -2. I didn't cross the 7 on the Redskins game because I didn't have to but I still think teasing them down to -2 is a good bet. Also this was just a 5 point teaser so it actually pays out +101 instead of the normal 6 points teaser that is -110.
Free Pick: Pittsburgh Steelers +7.5 and Washington Redskins -2  
Our second teaser pick this week is the Green Bay Packers -2.5 over the New York Jets and the San Francisco Giants -0.5 over the Chicago Bears. This is my top play of the week as I really just don't see this bet losing. Green Bay -2.5 at home over the Jets should be almost guaranteed and same with the Giants -0.5 over the Bears, I actually see both teams winning in blowouts but even if they don't I still think it's pretty safe they will win by 3 or more points. For this teaser I had to play a 6.5 point teaser which pay -128.
Free Pick: Green Bay Packers -2.5 and San Francisco Giants -0.5