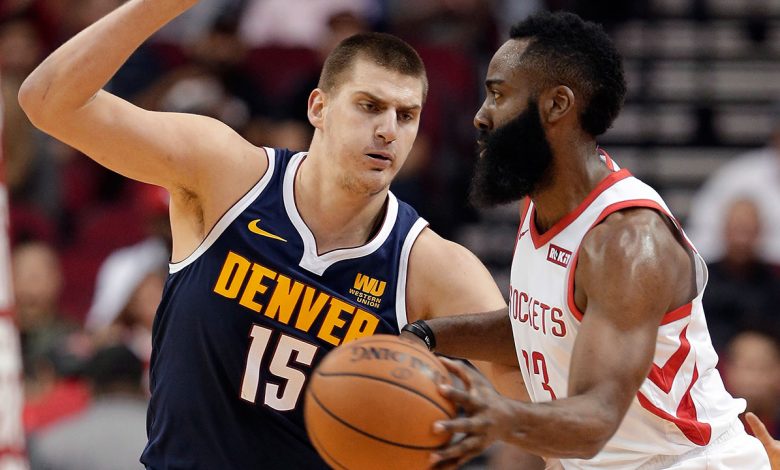 The Rockets visit Denver in the November 20th NBA free betting pick. Both teams have gotten off to solid starts to the year, but most people would have to give Houston more of a shot at the Western Conference crown than the Nuggets. That being said, Denver is a -1 favorite on Wednesday night. As expected, the star-studded Rockets are getting a lot of the public love – but is the home team the right play?
Rockets On Fire Right Now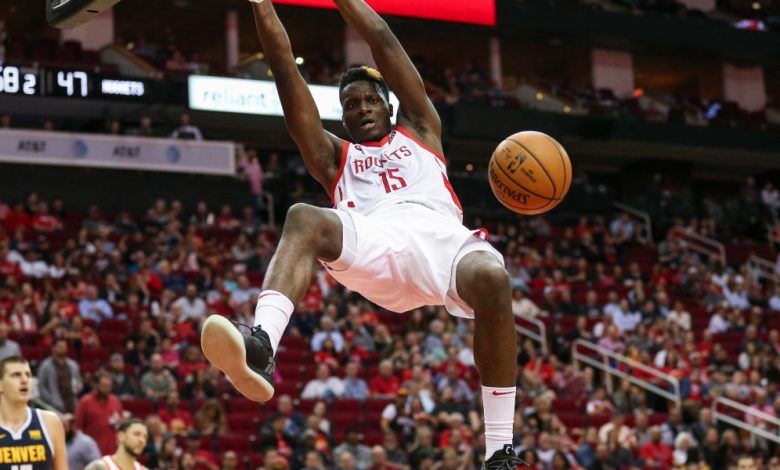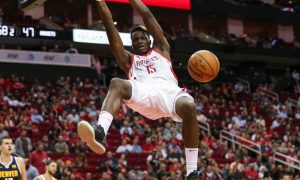 Houston has an 8-game win streak heading into the November 20th NBA free betting pick. It took Mike D'Antoni's team a little bit to get accustomed to some new personnel, namely Russell Westbrook trying to get his touches in an offense with James Harden. The Rockets have put it together after a 3-3 start though, pulling to within a game of the Lakers in the Western Conference. 
Westbrook had his share of bumps getting accustomed to the Houston offense (and some bright spots too) but Harden has been in the zone as of late. Harden has found his stroke with four games of 39+ points in the last 5. Westbrook hasn't exactly been cast in the shadows, he went for 28/13/10 Monday against the 'Blazers after having the previous game off for rest. It makes one wonder why the Rockets aren't 6 or 7 point favorites Wednesday, especially when they also have their big man presence back in Clint Capela. The Rockets C missed two games with a concussion, but returned Monday and had his 4th straight game with 20 rebounds.
Is it Houston's defense that makes them an underdog at the Pepsi Center Wednesday? The Rockets run the 5th fastest pace in the league, but their defense hasn't taken a total hit in ranking 14th in efficiency. The Rockets have held 4 straight opponents to under 110 points scored. The Nuggets are way down there ranking 19th in offensive efficiency.
How Can Nuggets Get the Win?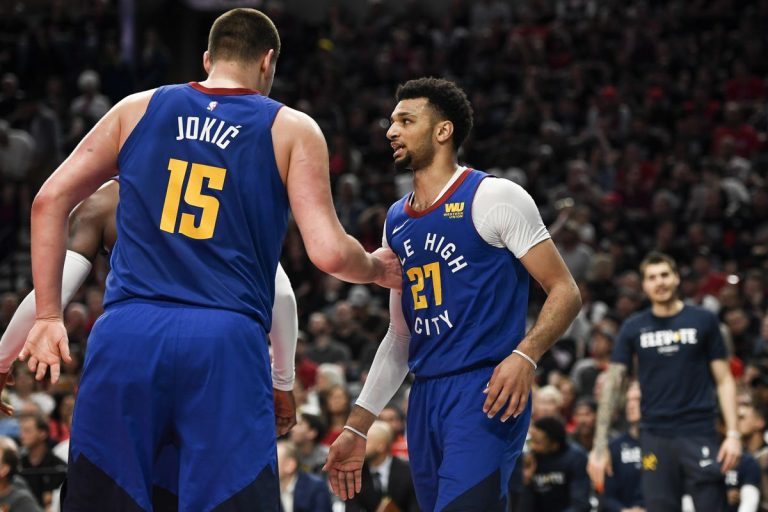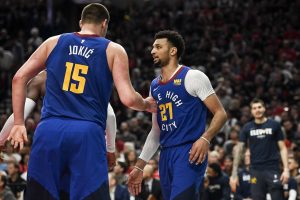 The Nuggets are on a nice little run in their own rights, winners of 6 of the last 7. Their only loss over that span was a "look ahead" 121-125 defeat to the Hawks. Denver has climbed into 3rd place in the Western Conference, just a game back from Houston.
About those Rockets, it's one team Denver seems to struggle with regardless of how the season is going for the Nuggets. Denver did go 3-1 SU vs. Houston last year, but all three of their defeats were by double digits. The Nuggets did notch a 136-122 win at the Pepsi Center last year as Nikola Jokic had 31 and 13. Denver will continually struggle with the pick and roll with Harden and Capela though as long as Jokic is on the floor (and he's looked especially slow this season). Harden averaged 30 and 10 assists vs. the Nuggets last season and Capela went for 24 and 11 boards.
Jokic is having a down year for Denver and has just 27 points total the last four games. The big man has double digit rebounds in just 2 of the last 8 games. Jamal Murray dropped 39 points on Sunday vs. Memphis, but it doesn't seem like Denver has the offense overall to stay in this one. The Nuggets have been held to under 110 points in 8 of the last 10 – but have gone for 120+ in 2 of the last 3 (against Memphis and Atlanta though).
November 20th NBA Betting Free Pick
This game could have trap written all over it – and likely so – but any time you can get value like this on the Rockets you just don't overthink it. Neither team has played the best competition this season, but Houston has the overall offensive talent to put up 120+ in this one. Plus, Harden is just out of this world right now.
Pick: Houston Rockets +1