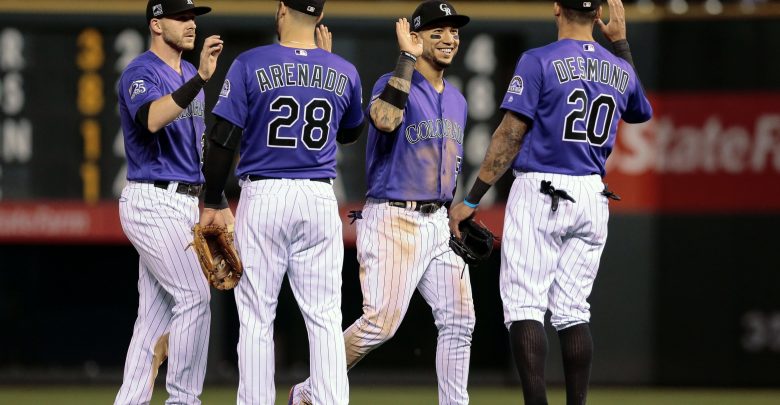 The Rockies have used a nice little home stand combined with some faltering play from the Arizona Diamondbacks to climb into 1st place in the NL West. Colorado is 4-1 on their latest stretch at Coors Field and are finally getting some offense at home with 25 runs scored over their last three games. That trend looks to continue tonight in the May 30th NL free pick as San Francisco closes out their three game set. Nearly 80% of the public likes the Rockies tonight yet the line has dropped considerably. Are we entering trap city?
It's Hard Wagering on San Francisco Tonight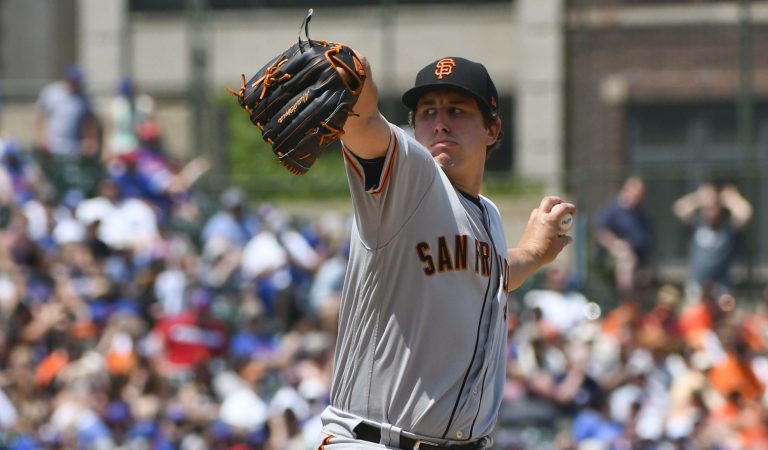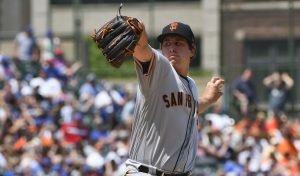 The Giants are 5 games under .500 for 2018, but they're still only 5 games behind Colorado in the West. This is even after a stretch where San Francisco has dropped six of their last 7 during their current road trip. The scoring has been so-so for the #22 offense in baseball in runs/game as SF has two games of 5+ runs in their last four. Giants batters could put up some runs in the May 30th NL free pick and not just because they're at Coors Field. In limited AB (46) the Giants are hitting .304 against tonight's Colorado starter Jon Gray led by Andrew McCuthen (5-10) and Brandon Crawford (3-7).
Unfortunately for Giants fans, their offense may have to be better than expected with LH Derek Holland (2-6, 4.72) on the hill. We've got a pitcher that allows 44.3% fly balls and a 42% hard contact rate to RH batters throwing to the Colorado lineup – that's not good. Holland has been a bit better lately with two outings of 2ER or less in his last three but he's also allowing 2.08 HR / 9 and Coors Field is the least friendly pitching spot in the majors. Perhaps that's why the Giants are +158 tonight.
Rockies Seem to Have the Bats Rolling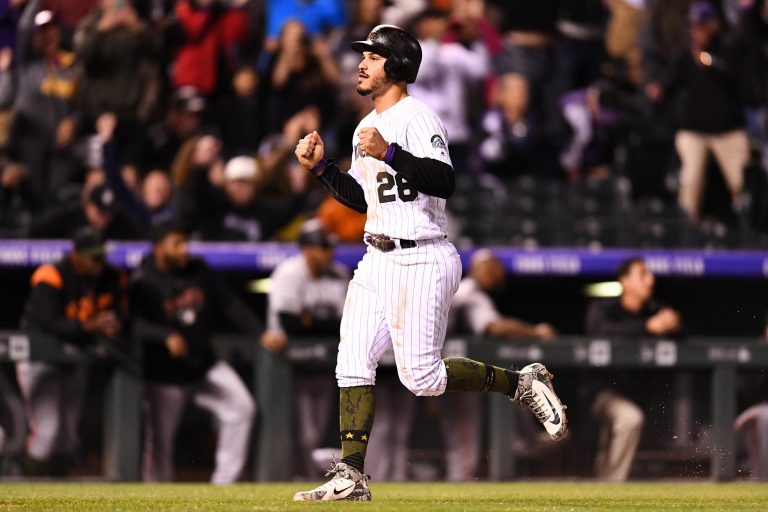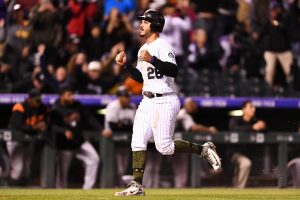 Colorado has scored at least 5 runs in each of their 5 games at Coors Field over the past week. Carlos Gonzalez is on a tear hitting .421 over the past week while Chris Iannetta (.353) and Charlie Blackmon (.333) are swinging the bat great as well. The Rockies offense powered the team to an 11-4 win last night as every player in the starting lineup had a hit. Perhaps more importantly, the Rockies knocked SF starter Jeff Samardzija out after just an inning pitched meaning the Giants bullpen is stretched thin. The Rockies have a .311 team average against Holland but he might have to stay in there for awhile tonight.
Jon Gray should have plenty of run support for the May 30th NL free pick – and it's hard to predict what to expect from the right hander tonight. Gray has given up 15ER over his last three starts (15IP) – but he also has 22K's over that span. Gray allowed 1ER total in the three starts prior so he's had the epitome of an up and down year. One of the reasons the Giants could be a solid bet tonight is because Gray started against them May 19th, surrendering 5ER in just 3.2 IP. Plus, that was without the air density of Colorado with a wind blowing out to RF at Coors Field as it is tonight.
May 30th NL Free Pick Betting
Colorado is definitely heavy favorites listed at -168 tonight, although that is down from a -185 open. Holland has been better than his numbers show, but he'll still give up some runs to RH batting. The same goes for Jon Gray during his recent skid. When you throw in a depleted Giants bullpen however the edge tips to the Colorado offense. With the weird line movement however we expect both team's bats to be clicking.
Free Pick: San Francisco Giants / Colorado Rockies *Over* 10.5