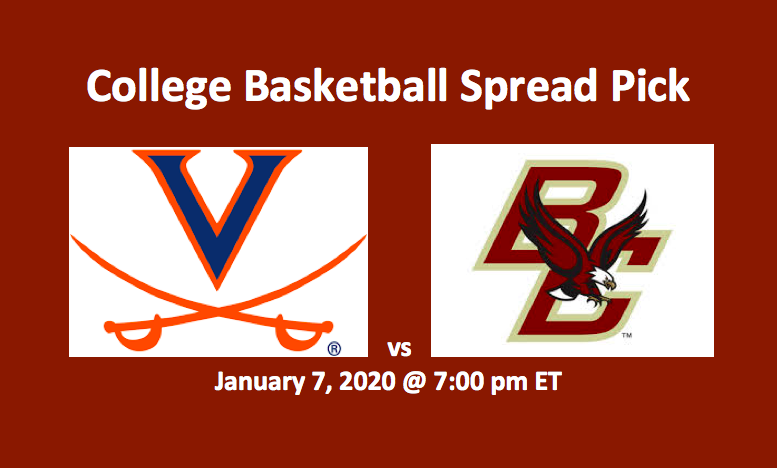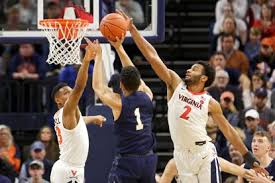 Our Virginia vs Boston College pick has the Cavaliers at -9.0 This Virginia vs Boston College prediction notes that the #18 Virginia Cavaliers (11-2 Overall, 3-0 ACC) are tied with the #2 Duke Blue Devils for first in the Atlantic Coast Conference.
In the ACC, the Boston College Eagles (8-6 Overall, 2-1 ACC) are tied with the #13 Louisville Cardinals for fourth place. The game will be played Tuesday, December 7, 2020 at 7:00 pm ET. The venue will be the Silvio Conte Forum in Chestnut Hill, MA.
Virginia vs Boston College Pick – Recent Performance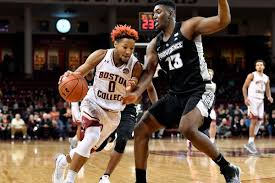 The UVA Cavaliers have won four of their last five with the one loss being 59-70 to South Carolina. In conference, the Cavs have beaten Syracuse 48-34, #7 North Carolina 56-47, and Virginia Tech 65.39. All of those ACC victories have been convincing.
The Boston College Eagles started their season off with three straight wins. In their next six games, the team went 1-5. That string of games included a four-game losing streak. As of late, the Eagles have been flying high. That is until they ran into #2 Duke who beat them on December 31 by a score of 88-49. Prior to that loss, and coming off of their losing streak, the Eagles won four in a row, including a 64-60 win over California.
Cavaliers at Eagles – Stats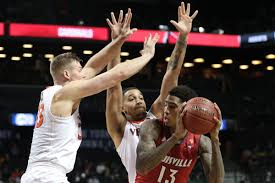 Perhaps the biggest discrepancy between these two teams when it comes to stats is in the points scored and points allowed areas. Our Virginia vs Boston College pick observes that BC is averaging 66.3 PPG while UVA has been putting in 55.9 PPG. That gives the Eagles about a 10-point advantage. However, when it comes to points allowed, Virginia holds a major edge. The Cavaliers are giving up just 46.7 PPG. Conversely, the Eagles are permitting opponents a hefty 67.1 PPG. Virginia is +9.2 in point differential, while Boston College is -0.8. The Cavs are +10.0 over BC in combined PF/PA differential.
On defense, the Eagles have an advantage on steals, 9.1 to 5.8. However, UVA bests BC in blocked shots, 4.2 to 2.8. Each team is completing about 41% of their field goals. In terms of three-point percentage, the Eagles have a clear advantage 31.1% to 20.0%. Still, in the all-important area of free throws, Virginia possesses a major edge, 71.9% to 66.9%.
UVA vs BC – Players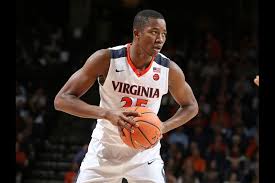 For the Cavaliers, Mamadi Diakite tops the team with 13.2 PPG. He's pulling down 6.8 RPG and blocking 1.1 SPG. Diakite is completing 45.7% of his field goals. As the best three-pointer shooter on the club, he's hitting 40.7%. Also in front, Jay Huff is bringing down 6.1 RPG, scoring 8.6 PPG, and completing 60.0% of his shots. In the backcourt, Braxton Key is solid, hitting for 10.3 PPG while grabbing 7.3 RPG. Also in back, Kihei Clark keeps the ball moving, leading the team in assists with 5.9 PG while scoring 9.8 PPG and dishing off 4.4 APG.
While UVA brings an all-around sound team to the court, the Eagles are less fortunate. Their backcourt is their strength, while up front, partly due to injuries, they are less sound. Guards Derryck Thornton and Jay Heath are the team's top point scorers. Thornton, who's making 3.4 APG, is averaging 13.3 PPG while Heath is putting up 12.0 PPG. Also, guard Jared Hamilton, who's scoring 8.4 PPG, is the team's best three-point man. He's completing 41.4% of his attempts from downtown. On December 7, the Eagles lost their best front man, Nik Popovic. Popovic, who was averaging 11.8 PPG and 5.9 RPG, is out indefinitely with a back injury. Jairius Hamilton, who's hitting for 9.1 PPG and grabbing 4.1 RPG, has been attempting to take up the slack. Also in front, Steffon Mitchell is taking down 8.7 RPG while averaging 6.7 PPG and 3.1 APG.
Our Virginia vs Boston College Pick
UVA comes in healthy and with a sound defense. Plus, they are good in front and in back. The Eagles have some fine shooters and a deep backcourt. However, their frontcourt is problematic, especially with Popovic out. Our Virginia vs Boston College pick is the Cavs at -9.0. Also see our #4 Baylor Bears vs #22 Texas Tech Red Raiders pick for January 7, 2020.
Virginia Cavaliers vs Boston College Eagles Prediction – Summary
Virginia Cavaliers at -9.0