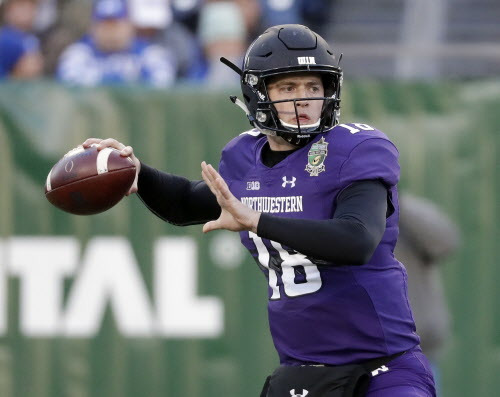 This bowl season has seen the typical crazy gamut of scores. Baylor and Vandy fought to a 45-38 shootout while TCU grinded out a 10-7 win over Cal. Army scored 70 and the Miami Hurricanes were held to 3. The 2018 Holiday Bowl free pick between Northwestern and Utah could really fall anywhere on that scale.
The Holiday Bowl might be a 6-3 game decided by a last-second FG. Northwestern and Utah both can play some darn good defense, last night's score withstanding.

— Evan Budrovich (@evanbud) December 2, 2018
Both teams are stereotyped as defensive oriented, but the Utes have scored 35+ points in almost half their games. The Wildcats have an experienced QB that has led them to at least 24 points in 2/3 of the contests this season. It doesn't take a lot of scoring to hit 43 – but is it defenses that reign supreme here?
Is Utah Ready for the Physical Play of Northwestern?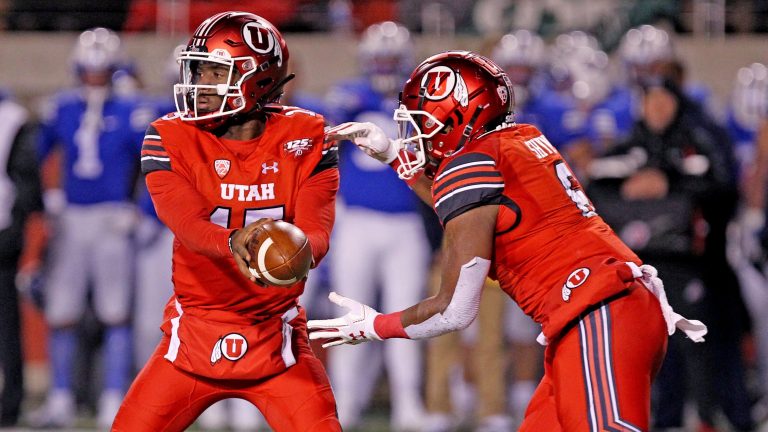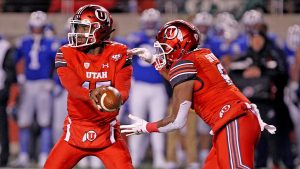 While Utah may play in the Pac 12 now, they aren't your typical high octane offensive passing squad like USC, Oregon, Washington, etc. In fact, the Utes play a very similar game to Northwestern. Pound the ball on the ground, play staunch defense, and pick your opportunities through the air. Utah averages 40.8 rush attempts per game for almost 190 yards. A lot of those come from their dual threat QB's, of which Tyler Huntley could be back after being out since November 3rd. If Huntley can't go, Jason Shelley gets the nod coming off a 137 yard passing performance in the Pac 12 championship with 3 INT.
Can Northwestern shut down that Utah running attack? The Wildcats do rank 30th in the country vs. the run and have held Ohio State to 2.3 ypc (46 carries), Notre Dame to 3.0 (40) and Wisconsin's Jonathan Taylor to 46 yards on 11 carries. Northwestern's sophomore duo of Blake Gallagher and Paddy Fisher both have 100+ tackles on the season. Even with Huntley returning in the 2018 Holiday Bowl free pick, he's bound to be rusty. That could very well lead to an 'under' play.
Utah QB Tyler Huntley needs 'a miracle' to play in the Holiday Bowl, Kyle Whittingham says, via @sltrib https://t.co/iO4pgA6BgA

— Eva-Marie (Howard) Anastasion (@EvaMarie73) December 30, 2018
Does Whittingham's Bowl Success Trump Wildcats Experience Edge at QB.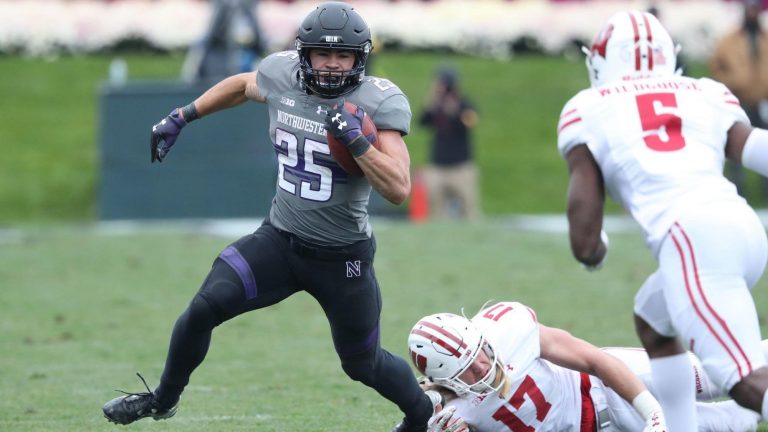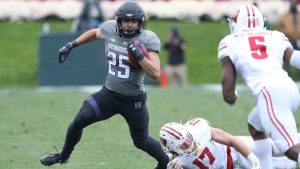 Utah coach Kyle Whittingham knows how to throw a bowl game plan together based on his 11-1 record – the best percentage of any coach that's been to 10+ postseason games. That being said, Northwestern does trot out a 4-year starter at QB in Clayton Thorson. That also being said, the Utah secondary is highly talented and has forced 14 INT this season. The 2018 Holiday Bowl free pick is probably going to be Thorson's to win however considering the Utes boast a rush defense that is 6th best in the country.
The Wildcats very well may need to win a defensive battle in this one. 43 isn't a lot of points, but a lot of people are thinking Monday's game could end up 17-13…or even lower scoring. Washington's QB Jake Browning threw for just 5.7 y/a in the Pac 12 Championship game. Wildcats freshman RB Isaiah Bowser does have two 160+ yard ground games in his last 4, but can he duplicate that vs. an amped up Utah squad?
2018 Holiday Bowl Free Pick Betting
Everything is suggesting a low scoring game today. Two run oriented offenses that also rely on stalwart defenses. One thing to know about Monday's contest however is that is is the San Diego County Credit Union sponsored Holiday Bowl. The weather is perfect for the offenses. Thorson should be able to get some drives going vs. the Utah defense based on his experience and prep time. Also, sure the Northwestern defense has had over a month to prepare, but how detailed can you get when you don't know who Utah's QB is going to be. Anything can happen in bowl games, including a 34-31 outing between these two programs.
Holiday Bowl Free Pick: *Over* 43