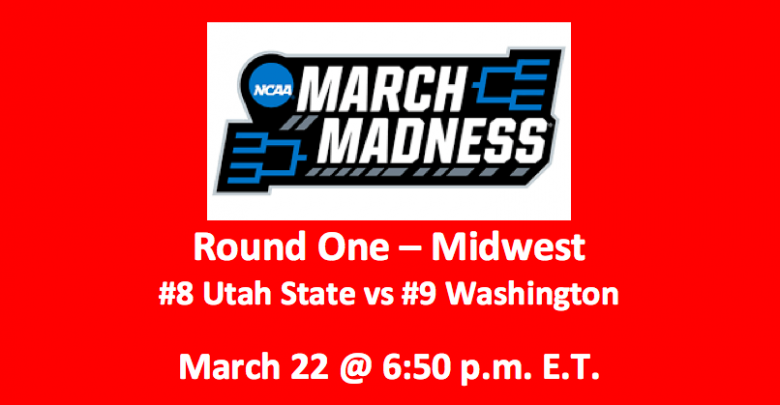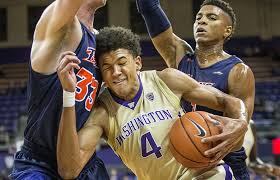 This Utah State vs Washington preview and free pick has the Aggies favored by 3.5 points. This 2019 NCAA Tournament Round One game tips off at 6:50 pm ET in the Midwest Region. The eight-seed Utah State Aggies (28-6) finished tied for first with Nevada in the Mountain West Conference. In the MW Conference Tournament, Utah State took down San Diego State 64-57, securing the league title. The team is ranked 25th in the nation. The ninth-seed Washington Huskies (26-8) finished first in the Pac-12. They were three games ahead of their nearest competitor, Arizona State. But the Huskies faltered in the Pac-12 Tournament, losing in the finals 68-48 to Oregon.
Utah State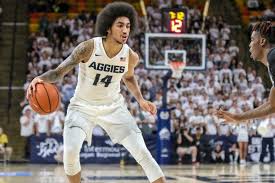 Our Utah State vs Washington preview observes that guard Sam Merrill leads this team on the court. He's tops in points (21.2 PPG) and assists (4.2 APG). Center Neemias Queta, a 62.7% field goal shooter and 40% three-point man, is scoring 11.9 PPG while grabbing 8.9 RPG. Also important in this team's point production is guard Diogo Brito (8.3 PPG, 4.3 RPG) and forward Quinn Taylor (8.0 PPG, 6.2 RPG). The Aggies can score points. This team is averaging 79.2 PPG. Supporting that output is a rebounding average of 40.2 per game and assist average of 17.2 per game. Plus, this team is making 4.2 BPG and 6.2 SPG. They are solid on both sides of the court. Shooting percentages are solid, as Utah State is notching a 47.4 FG%, 74.7 FT%, and 35.5 3PT%.
Washington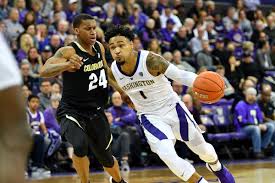 The Washington Huskies are a solid team. This Utah State vs Washington preview acknowledges that their shooting skills are strong. The Huskies' shooting percentages come in at 45.3 FG%, 69.4 FT%, and 34.6 3PT%. Washington's field goal and three-point rates are good, but not as good as their opponent's. The team's free throw percentage needs help. The Huskies have averaged 69.8 PPG, 31.6 RPG, and 11.7 APG. None of these totals come near to what Utah State can do. Look to guards Jaylen Nowell (16.2 PPG, 5.3 RPG, 3.1 APG) and David Crisp (12.5 PPG, 2.8 APG) to be essential point-scorers in this game. Nowell is a 50% shooter from the field. In front, forward Noah Dickerson rebounds at a rate of 7.4 per game and is scoring 12.2 PPG in the paint. He's a 55.6% shooter.
NCAA Tournament Round One – Utah State vs Washington Preview Pick
Our Utah State vs Washington preview likes the Aggies in this one. We think that they bring a whole lot of weapons into the on-court battle. Far and above, they out-score, rebound, and assist the Huskies. This 2019 NCAAM Tournament Midwest Region pick is Utah State at -3.5.
Summary Midwest Region, Round One – Utah State vs Washington Preview & Pick: Utah State Aggies at -3.5