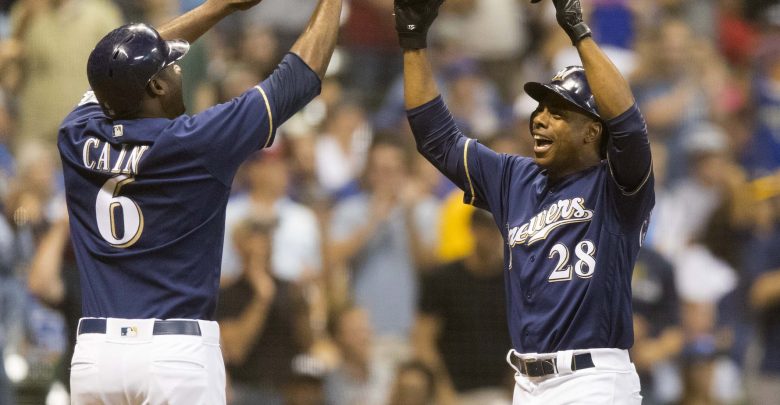 The Brewers are on the brink of fighting all the way back. From starting off the season in first place in the Central to falling into 3rd and nearly 4th behind St. Louis and Pittsburgh to just a 1 game deficit when they face the Cubs tonight in the September 11th MLB free pick. Milwaukee has heard all year how they'll just blow their lead in the last month of the season but can climb back into the drivers seat with a win over the Cubs on Tuesday night. Does Chicago falter as their home crowd gets antsy or is tonight a show of dominance as the Cubs look for their 3rd straight division win?
Milwaukee Scored a Huge Win Last Night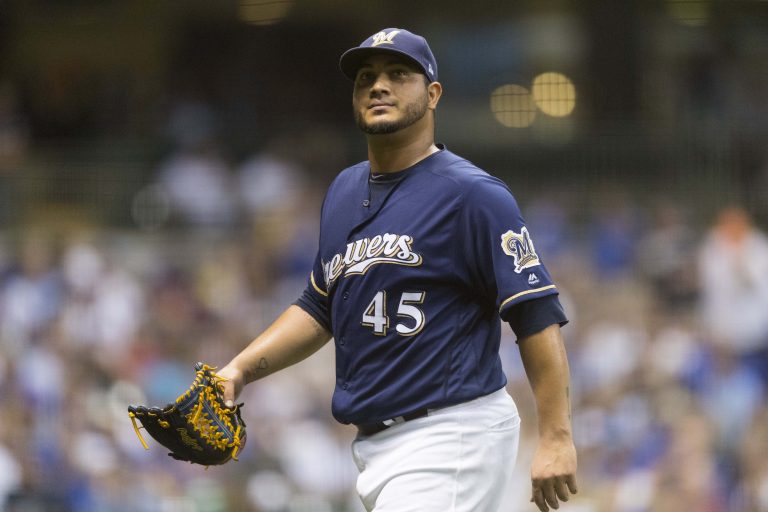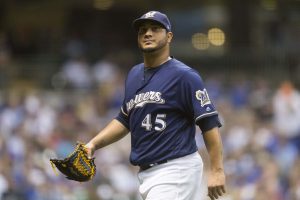 The Brewers notched a 3-2 win over Chicago last night, their 3rd win over the Cubs in the last 4 games. In total the Brew Crew has won 6 of the last 8 overall head-to-head matchups but they need to exorcise some demons at Wrigley tonight. At home the Cubs have won 5 of the last 7 H2H. Milwaukee does have some offensive momentum going, scoring 4+ runs in 12 of the last 13 prior to last night. Lorenzo Cain is 8 for his last 22 (.364) and Ryan Braun is on a nice clip as well over the last 5 games (.357). An example of the Brewers depth is that Jonathan Schoop is just 3 for his last 15 – but somehow has 11 RBI over that span.
The Brewers starter for the September 11th MLB free pick is Jhoulys Chacin (14-6, 3.59 ERA) who at the very least should be familiar with the Cubs after starting against them twice in the last five outings. Ironically his start on August 14th in Chicago (7 IP, 3H, 10 K's) was better than when he threw in Milwaukee last time out (4.2 IP, 7H, 3ER). Milwaukee is 18-8 in Chacin's last 26 starts overall, including winning 4 of 5 on the road which is why there's very much value on the Brewers (MIL +111) this evening.
Cubs Try To Get Back In a Rhythm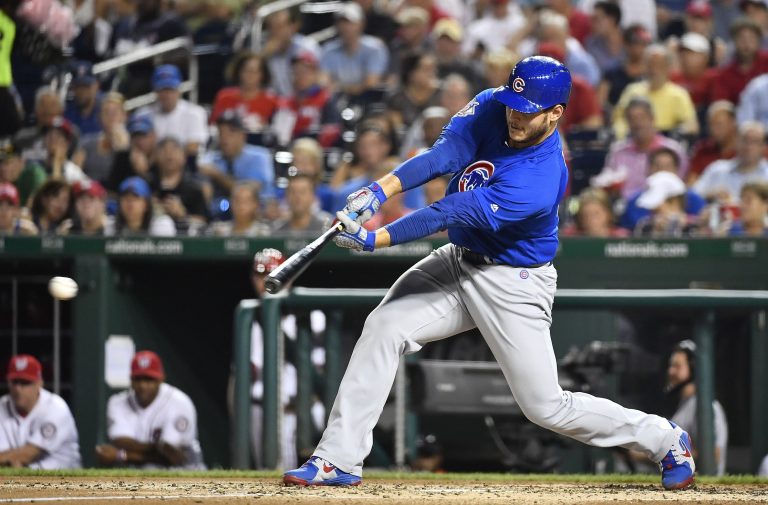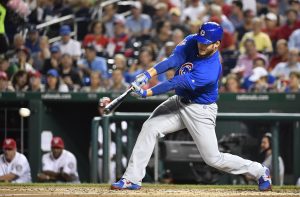 Nobody could blame Chicago for being out of sorts last night. After all 2 of 4 games in Washington were rained out over the weekend and one contest had to be made up in a Saturday double-header. The Cubs have a rough week ahead if they have to fly back out to Washington on Thursday for a 1 game make-up (likely against Max Scherzer) which is why they know the next two games with the Brewers are must-win. The Cubs offense is going to be iffy tonight however as they've scored 3 or less in 5 of the last 10 but do have a .312 average career-wise vs. Chacin. Daniel Murphy should get things going as he's hitting .444 (8-18) with 2 HR vs. the Brewers starter and Anthony Rizzo should stay hot as he has 2HR in 18 career AB vs. Chacin.
The starter for the Cubs in the September 11th MLB free pick is Jose Quintana (12-9, 4.14 ERA) who put the team on his back in the last start, allowing just 2ER to Milwaukee over 6.2 IP. Much like Chacin however, he had better results on the road as that game was at Miller Park. On August 14th at Wrigley Q gave up 5 ER in 5.0 IP including 2HR in the 1st inning as the Brewers got a 7-0 win. The Cubs are 16-5 in Quintana's last 21 starts, but how does he stand up to such a pressure packed game tonight?
September 11th MLB Free Pick Betting
The Brewers have rattled off 4 straight wins and a 5th would put them in 1st place in the NL Central. The Cubs are fighting for their 1st place lives, and doing so with an offense that has been a bit up-and-down lately not to mention a bullpen that is lacking confidence and can't seem to find their control. Home or away, quite frankly the team with momentum right now is the Brewers – and their bats and bullpen have been lights out over the last week-plus. The momentum also has the value tonight:
MLB Free Pick: Milwaukee Brewers +110