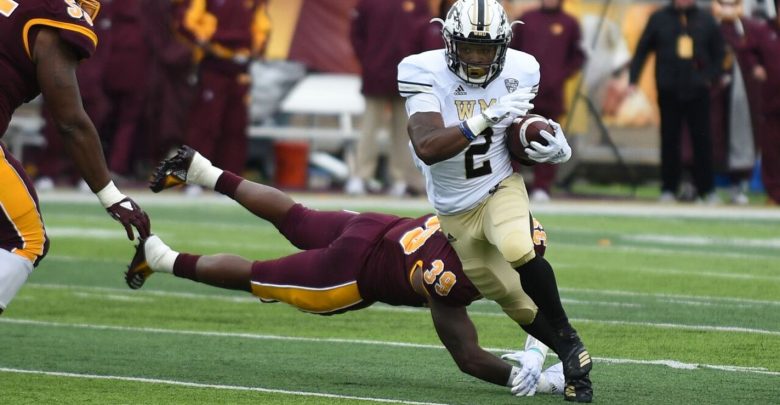 On paper the November 13th NCAAF MAC free pick is an open-shut case. 6-4 Western Michigan goes on the road to face 3-7 Ball State with oddsmakers making the Broncos -7 away favorites. WMU needs to get in and take care of business and hope that NIU loses tomorrow to set the stage for a showdown for the MAC West next week. Ball State has dropped 4 of 5 and their offense is in a tailspin – can Western Michigan finish off the blowout Tuesday or are they looking ahead to the Huskies?
Broncos Need to Find Consistency on Offense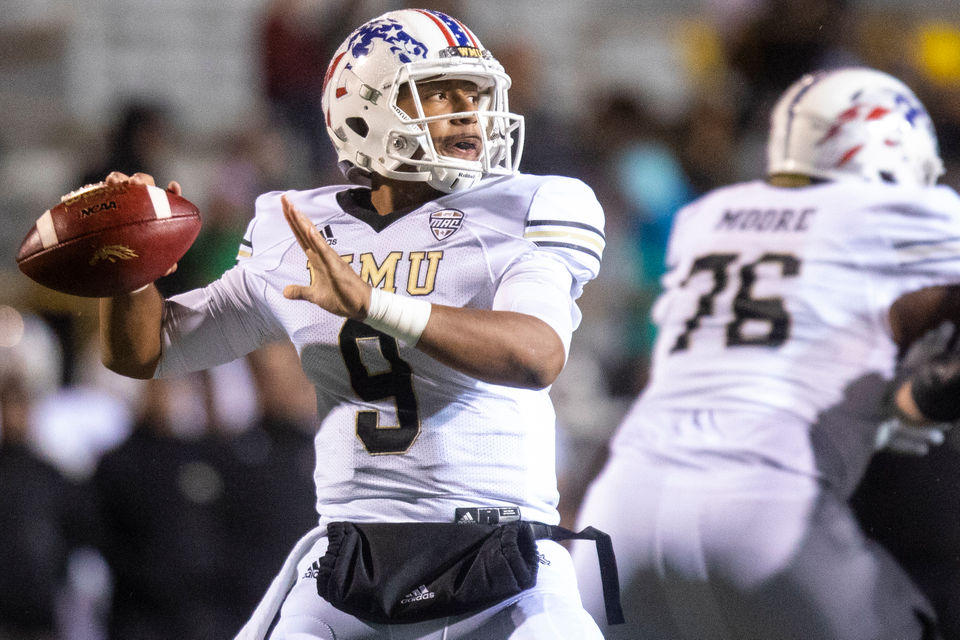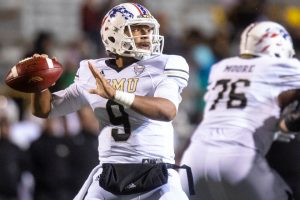 Western Michigan had controlled their own destiny for another trip to the MAC Championship game…until starting QB Jon Wassink went down with a foot injury in the first quarter two games ago. WMU lost that contest to Toledo and then was absolutely destroyed 59-14 last week at home vs. Ohio. Kaleb Eleby filled in nicely when Wassink was first injured, throwing for 293 yards and 2TD in relief. He regressed a bit last week though, tossing for just 152 yards and 2 INT. Eleby may actually struggle again vs. a Ball State defense that ranks 52nd in the country vs. the pass. The November 13th NCAAF MAC free pick could also be when the running game behind LeVante Bellamy gets back on track. The WMU RB has just 86 yards on the ground his last two games but is up against a Cardinals defense surrendering 215.5 rushing ypg this year.
Perhaps a bigger concern for Western Michigan tonight other than their offense is a defense that has allowed 110 points the last two weeks – both in home games. Toledo ran for 268 yards on 7.7 ypc two weeks ago and Ohio followed that up with 41 carries for 258 (6.2 ypc) in last week's game. Even though the Ball State offense is struggling lately, it's an indictment of the WMU defense that tonight's total is still set at 56.
Can Ball State Hand Western Michigan Their Third Straight Defeat?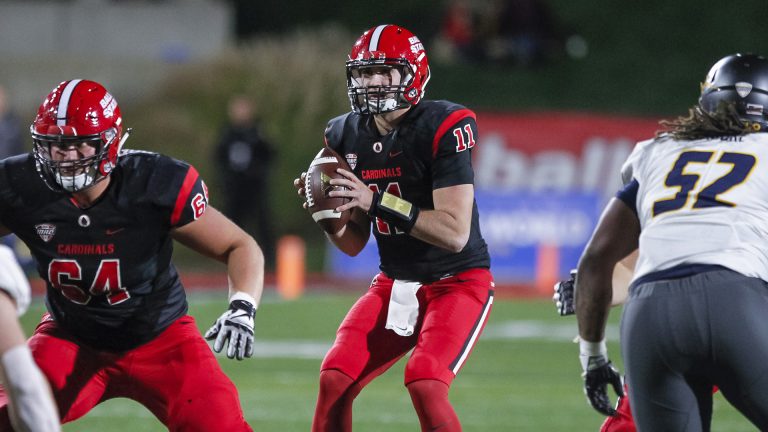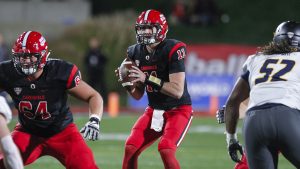 It can't be overlooked that WMU has dropped two contests in a row pretty convincingly. If you're going to put credence in that however, Ball State has dropped three straight games and four of their last five. It is Senior Night in Muncie which could have the Cardinals fired up – but their offense is going to have to play much, much better to get the win in the November 13th NCAAF MAC free pick. Ball State has broken 20+ points scoring just twice in 9 games this season. RB James Gilbert had promise after a 1300 yard season a couple years ago, but back injuries have limited him to just a single 100+ yard rushing game in 2018. Speaking of injuries, Drew Plitt will once again get the start under center for the injured Riley Neal. Plitt can give Ball State a chance if he threw like he did last week, completing 29/47 for 340 yards.
Of course the Ball State defense has some work to do tonight as well. Western Michigan features the MAC's leading rusher in Bellamy and won this matchup 55-3 a season ago. The Broncos compiled over 400 yards of offense in that game with a solid mix of run vs. pass. The Ball State defense has allowed 42+ points in three straight games and is especially poor against the run ranking 113th in the nation with 215.5 ypg allowed. Expect a big night from Bellamy and the WMU ground game.
November 13th NCAAF MAC Free Pick Betting
Both teams are coming into tonight's contest after a bye week so don't expect the fact that it's a Tuesday game factor into fatigue, travel, etc. With home field advantage out the window (Ball State is 19-40 ATS last 59 home games anyway). Western Michigan needs the win to keep their conference title game hopes alive and has had a week to prepare to do just that. Ball State is going to limp through these last two games in an effort to get their season over with.
MAC Free Pick: Western Michigan Broncos -7