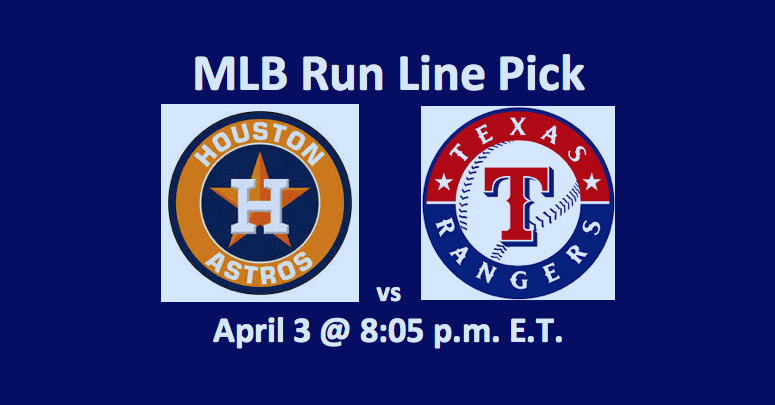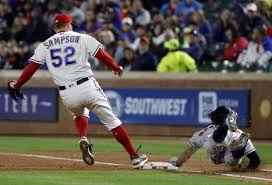 This MLB Astros vs Rangers preview and pick has heavily favored Houston at -132 with a -1.5 run line. Our Astros vs Rangers preview of this intrastate rivals' ball game features one team that's struggling more than had been projected prior to the start of the season and another that's performing better than expected. Despite their records, in the AL West, the Houston Astros (2-4) are considered to be the top team in the division, while the Texas Rangers (3-2) are thought to be one of the weaker clubs. In fact, the Rangers are, with their rotation, a major league underdog. In this three-game set, Houston took the first contest 2-1, while Texas topped the 'Stros 6-4 in the second game. Tonight's ballgame, which starts at 8:05 pm ET, is the rubber match for these two clubs.
Pitching Matchup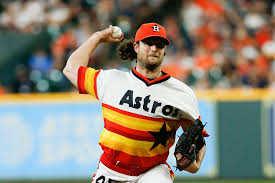 The visiting Astros will start righty Gerrit Cole (0-1 W/L, 1.50 ERA, 0.83 WHIP). Cole has a 97 mph, four-seam fastball that generates a lot of swings and misses. It has quite a bit of movement and works its way up on hitters, resulting in a flurry of fly ball outs. Cole also throws an 82 mph curve and 89 mph changeup. Our Astros vs Rangers preview and pick observes that by far his most popular pitch he throws is the four-seamer. His first outing this season was against Tampa Bay. In that game, Cole went six innings, allowing one run and six hits. The run came on a homer. The final score was 4-2 Tampa Bay.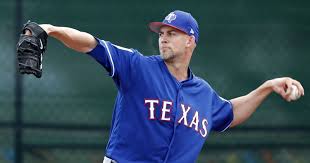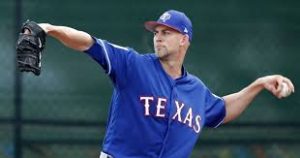 Lefty Mike Minor (0-1 W/L, 11.57 ERA, 1.50 WHIP) goes for the Rangers tonight. In his first start this season, Minor lasted 4.2 innings. In that game, he allowed six earned runs on five hits. Minor gave up one four-bagger, struck out two, and walked two. That loss, in which the score was 12-4, was on opening day against the Chicago Cubs. Minor features a 93 mph, four-seam fastball that usually propagates a lot of grounders. He will also throw a hard slider that comes in at 88-mph and results in a lot of fly balls. Other pitches include a knuckler/curve at 81 mph and a changeup at 86 mph.
Astros vs Rangers Preview – Players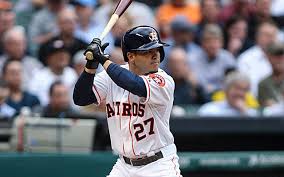 The Astros are hitting .242 with left fielder Josh Reddick (.462 BA, 0 RBI, 0 HRs) topping the lineup in batting average. Reddick has six hits over 13 ABs. Center fielder George Springer (.304 BA, 5 RBI, 2 HRs) has generated one-third of the team's RBI and homers. With seven hits, Springer tops the team in that category. First baseman Yuli Gurriel (.273 BA, 0 RBI, 0 HRs) has smacked two doubles, but, like Reddick, has yet to generate some runs. Our Astros vs Rangers preview and pick notes that with a .174 BA, Jose Altuve is extremely challenged as a hitter. He needs to generate some offense.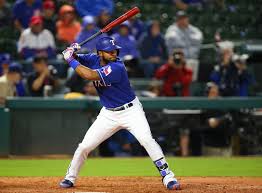 Rangers shortstop Elvis Andrus (.400 BA, 3 RBI, 1 HRs) leads the team in batting average and hits with eight. Third baseman Asdrubal Cabrera (.333 BA,7 RBI, 3 HRs) is the top man in RBI and homers. Joey Gallo (.235 BA, 5 RBI, 1 HRs) and Nomar Mazara (.250 BA, 5 RBI, 1 HRs) each have five RBI and a homerun. The team batting average is .247. This team, despite its winning record, really needs to start smacking the baseball.
Our MLB Astros vs Rangers Pick
Our Astros vs Rangers preview observes that opponents are hitting .326 against Texas pitchers and just .196 when facing Houston hurlers. Plus, when you compare both starters, the Astros and Cole have the edge. In tonight's contest, we are going with the Houston Astros and the -1.5 run line at -132.
Summary Houston Astros vs Texas Rangers Preview and Pick: Houston Astros run line -1.5