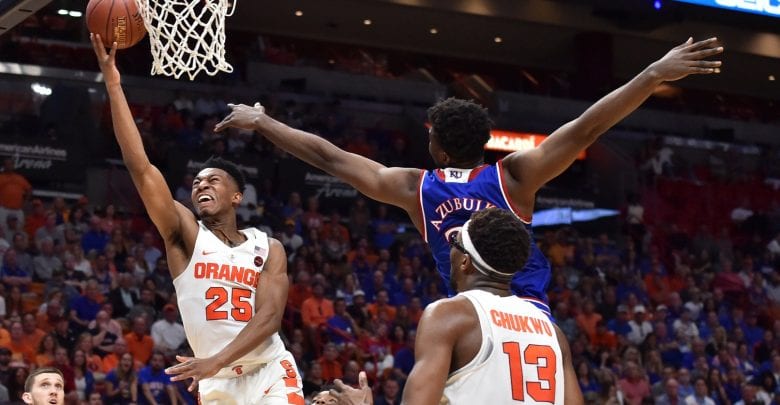 The 2017 Jimmy V Classic features a very compelling matchup between former Big East rivals. The Syracuse Orange (6-1) meet up with the UConn Huskies (6-2) to renew old acquaintances. To be fair, the former combatants have only not played each other in 2014, even after the Big East disbanded in 2013. That doesn't mean there won't be an electric atmostphere at the Madison Square Garden in the 12/5 college basketball free pick.
Tonight at the Mecca pic.twitter.com/mOTcgNn1UV

— Syracuse Basketball (@Cuse_MBB) December 5, 2017
Does Syracuse (-6) Want This Game More?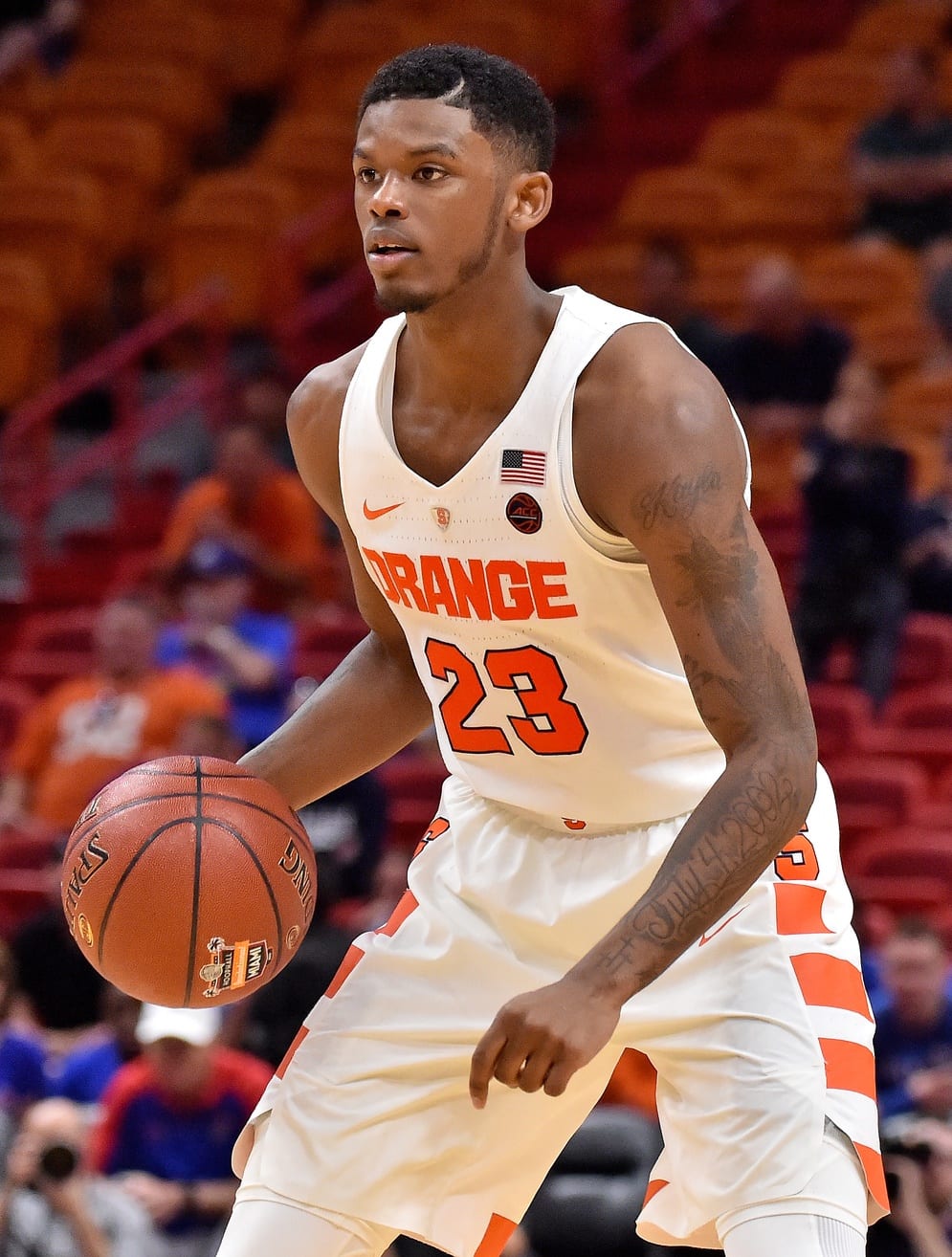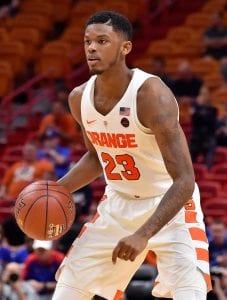 In last year's contest Uconn won 52-50 in a game that many fans felt pushed the sport of basketball back to when the Big East first debuted. Syracuse was a -8 favorite once again at Madison Square Garden, which should offer a sort of home court advantage for the in-state Orange which are situated about four hours away. Then again Uconn is under three hours away. Both teams played like they had jet lag, with Uconn shooting 31.4% from the field and Syracuse a measly 25.9%. The Huskies have won two of the last three in the contest.
Syracuse could use a win after another poor shooting night (32.1%) in a 76-60 loss to Kansas on Saturday night in Miami. The defeat is the only blemish on the Syracuse resume this season which also includes a 72-70 win over a solid Maryland team. Something to note is that all six of the Syracuse wins have come at home in the Carrier Dome, they'll be on the "road" for just the second time this season for the 12/5 college basketball free pick. Is Syracuse does cover on Tuesday night, it will be because of their defense which is 25th in the country in points per game and 24th in opponents field goal percentage.
Can UConn Pull Out Another Victory Over 'Cuse?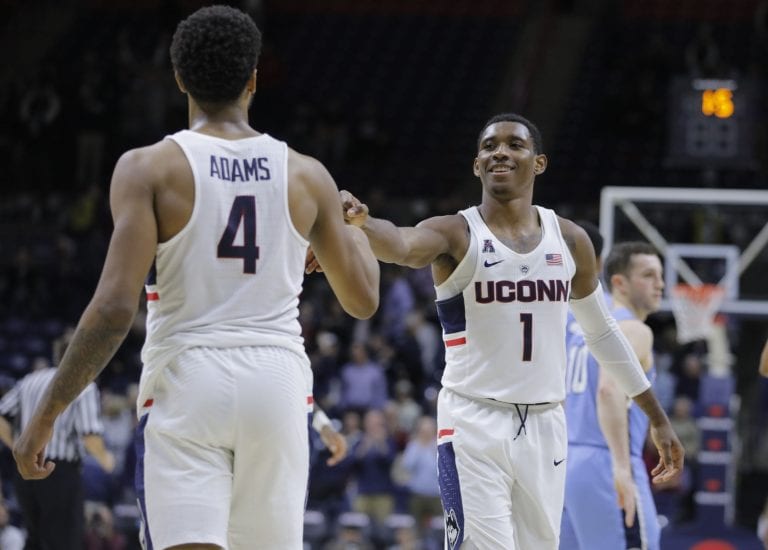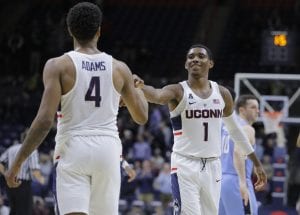 Although past histories between these two rivals would indicate a close game, 67% of the public are actually liking Syracuse minus the points in the 12/5 college basketball free pick. The line has moved up a point as a result and it's mostly due to UConn's two devastating losses as well as a rather poor strength of schedule thus far (Uconn #159 SOS, Syracuse #74). The Huskies lost by 20 to Michigan State as +7 underdogs and by a whopping 35 to Arkansas as +6 'dogs. UConn has needed OT in their last two wins – versus 3-5 Monmouth and 1-6 Columbia.
The UConn defense has allowed 73+ points in four straight games but G Jalen Adams could make up for that as he's put up 31 and 25 in two of the last three games. Kansas' Devonte Graham scored 35 points against the Syracuse 2-3 zone on Saturday so the potential for an upset in the 12/5 college basketball free pick is there.
UConn was the most impacted basketball program by the death of the original Big East, but Syracuse isn't too far behind, program is not nearly as relevant as it was in the Big East days.

— Zack Hümmel (@zhummm) December 5, 2017
12/5 College Basketball Free Pick – Betting
If you look at this game as a matchup of Team A versus Team B, instead of a (former yet also current) rivalry game Syracuse is the more popular play. The Orange, despite losing to Kansas, did post a 19-4 run against the #2 team in the country. UConn has struggled in back-to-back games against inferior opponents – and when they've lost it's been bad. Expect a classic in true Jimmy V form, but one the Orange cover in right towards the end.
Pick: Syracuse Orange -6