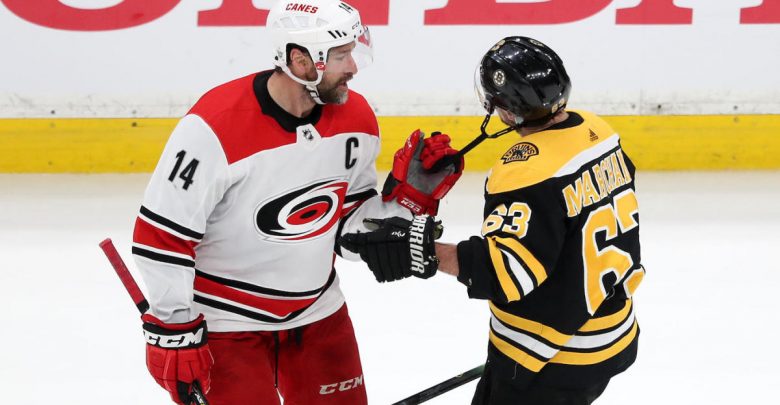 During a sports postseason, they often say that 'the series doesn't begin until you lose at home.' That's some good solace for Carolina to take as they head into the May 14th NHL playoffs free pick down 0-2 to Boston. The Bruins have looked like Stanley Cup favorites, outscoring the Hurricanes 11-4 in the two wins at TD Garden. Things are different on the road in the playoffs though, and Carolina is a -120 favorite back on their own ice Tuesday.
Bruins Showing Great Depth Through Two Games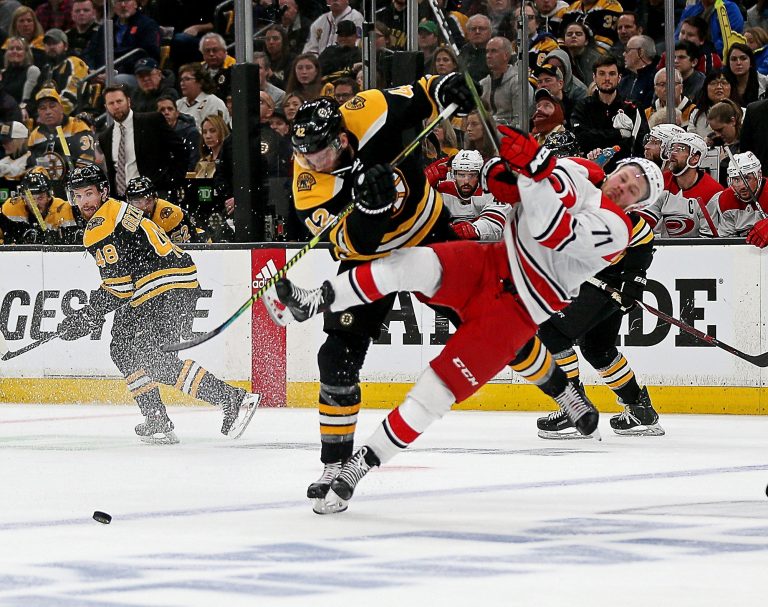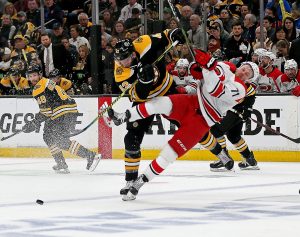 The Bruins have looked like a 4-game sweep is an inevitability through the first two in this series. Once again, those games were in Boston but Bruce Cassidy's team looks like they're on another level. Plus the Bruins biggest key in Games 1 and 2 has been depth – something that can travel for the May 14th NHL playoffs free pick. The Bruins got three goals from their bottom pair defensemen on Sunday and three assists from third line C Charlie Coyle. This isn't even counting Patrice Bergeron's two points in two games, or the three combined assists so far from David Pastrnak and Brad Marchand.
The Bruins depth definitely extends to net, where Tuukka Rask has been a brick wall. Rask allowed two goals late last game, but they came after Boston had already built a 6-0 advantage. 1 of the 2 goals the Hurricanes scored in Game 1 came on the PP so Rask has been very solid in standard 5 on 5 situations. Going on the road doesn't seem to bother the Boston netminder either, as he allowed just 1 goal in the last two games in Columbus in Round 2.
Carolina Makes Change in Net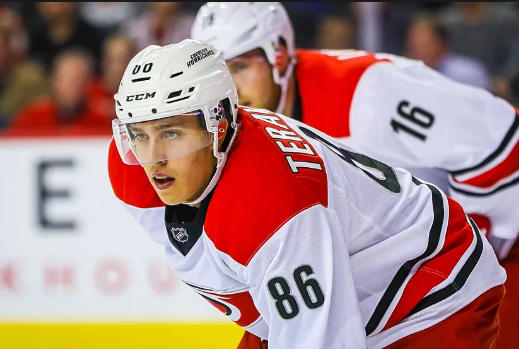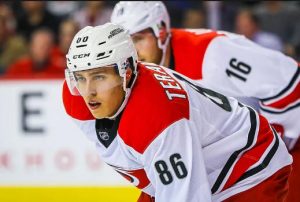 Carolina lost their heads a bit in Game 2, falling down 0-6 will do that to you. The Hurricanes need to find themselves though as they head back to PNC Arena in the May 14th NHL playoffs free pick. Rod Brind'Amour is looking for a spark from anywhere and will give Curtis McElhinney the start in place of Petr Mrazek and his .808 save percentage thus far. McElhinney stepped in and saved the Washington series, winning three straight games while allowing just 4 goals total after Mrazek suffered a lower body injury. It's no easy matchup for McElhinney vs. a Boston team that has won five straight playoff games, but the switch could be the boost Carolina needs.
Carolina is back home, where they've gone 5-0 this postseason. The Hurricanes have scored 22 goals in those 5 wins, posting 5 scores in 4 of 5. Carolina was 0-4 on the PP in Game 2 and needs to play more focused back home as the Bruins are 4-7 on special teams in the series. The Hurricanes haven't been able to get much past Rask, but they did get late goals from Justin Williams and Teuvo Teravainen on Tuesday, both players' first points so far. Can that be a momentum builder?
May 14th NHL Playoffs Free Pick Betting
The Hurricanes are 5-0 at home in the playoffs but St. Louis proved on Monday that winning going away in the conference finals is definitely possible. What are the nerves like for McElhinney in this one, getting the start in net vs. the Killer B's? On the flip side, Carolina has been much better on offense at home during this postseason. Could this be the night they actually get to Rask?
NHL Playoffs Free Pick: Bruins / Hurricanes *Over* 5.5