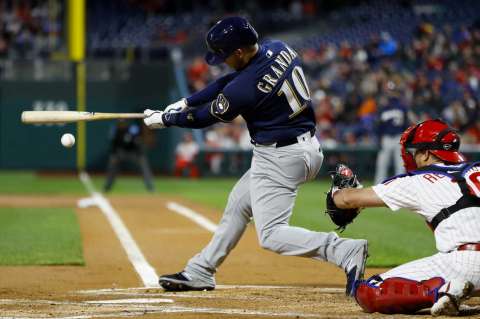 The Brewers haven't followed up their recent 7-game winning streak very well, dropping three straight including two to division rival Chicago as well as Monday's series opener vs. Philadelphia. The Phillies are on the other side of that spectrum, winners of three straight. Despite their recent woes, Milwaukee is still a -125 favorite in the May 14th NL free pick. Is it a bounce back game for the Brew Crew?
Brewers Turn to Woodruff to Get Back on Track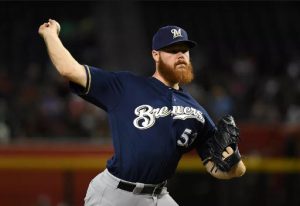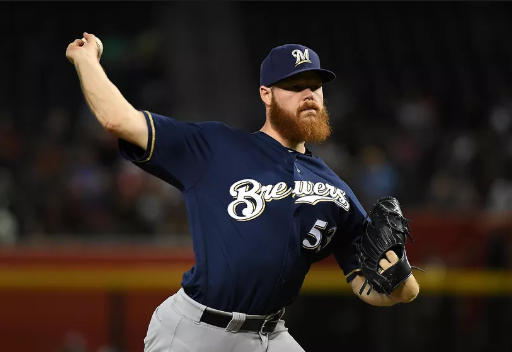 Milwaukee's three game slump has dropped them to 2.5 games behind the Cubs in the Central. Is their three game losing streak all it seems though? The Brewers definitely had chances to win Saturday at Wrigley Field, ultimately falling in the 15th inning. Even Monday in Philadelphia the Brewers took a 2-0 lead in the 1st and were up 4-2 heading into the 5th. The Brewers bullpen faltered however after starter Freddy Peralta could only go 4 innings. That bullpen is stretched a bit thin after the weekend in the Windy City and Monday's 52 minute rain delay didn't do any favors to either team's starter.
Milwaukee being a bit thin at reliever means Brandon Woodruff will need another strong outing. The right-hander has buckled down after a rough start to the season, allowing just 1ER in each of his last three starts. Milwaukee scored just 2 runs total on Saturday and Sunday vs. Chicago, but their offense was good enough to get the win vs. Philadelphia in the series opener. Lorenzo Cain had a 5 hit night and the first four batters in the lineup had an RBI including a Mike Moustakas HR in the 3rd. It's up to Woodruff though to contain the Phillies in the May 14th NL free pick however.
Phillies Search for Fourth Straight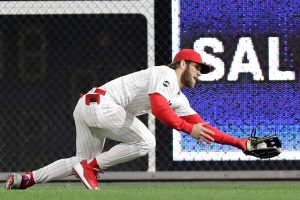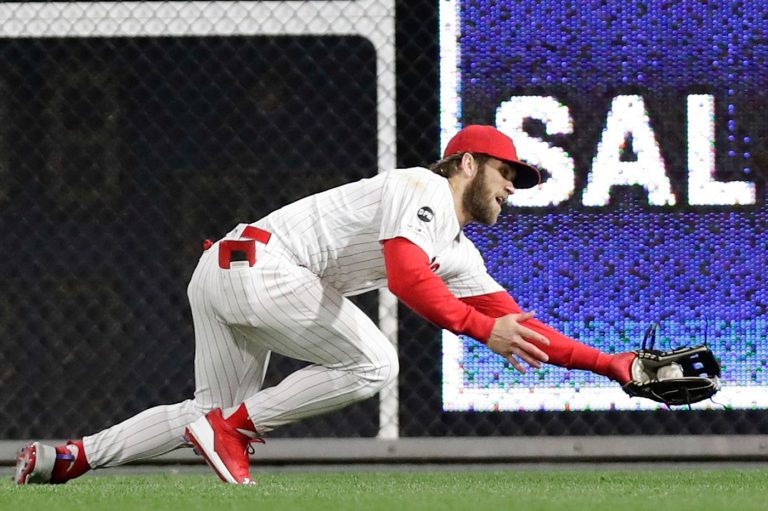 Philadelphia had a very successful road trip to Missouri, taking 4 of 6 from the Cardinals and Royals. That trend continued Monday with a come-from-behind 7-4 win over Milwaukee powered by 2 RBI each from Cesar Hernandez and Odubel Herrera. It was a huge win for the Phillies considering they got just 3IP from ace Aaron Nola after a rain delay while also surviving an 0-4, 3K night from Bryce Harper. Phillies batters have just 2 hits in 18AB vs. Milwaukee starter Woodruff so the Philadelphia offense that has scored 5+ in 5 of the last 6 may struggle a bit here.
The Cubs were able to shut down the Brewers bats in the last two games of their weekend series and Phillies starter Jared Eickhoff appears to be up to the same task. The right-hander has been automatic lately, allowing just 8 hits total his last three starts (20IP) and just a single ER. The Brewers have hit 4HR in 39 total AB vs. the Phillies starter, but Eickhoff is a completely different pitcher this season.
May 14th NL Free Pick Betting
The Phillies seem like strange underdogs in this one at +105 but their bullpen is spread thin too after using 7 pitchers Monday. Both starters should be solid yet again and the 5 inning 'under' of 4.5 would seem like a worthy play. Woodruff is 5-1 on the year, but 6 of his 8 starts have also come at Miller Park. This would seem to give Philly the edge at home, especially since overall their bats have performed better than Milwaukee's lately.
NL Free Pick: Philadelphia Phillies +105