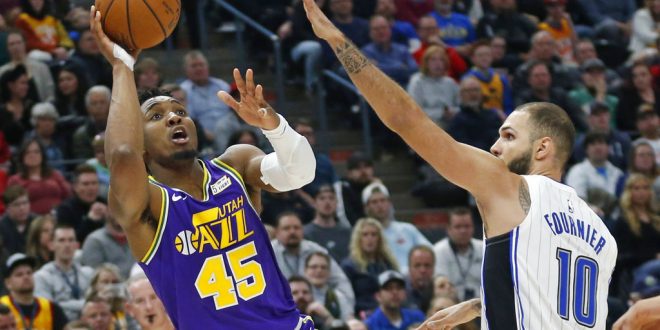 It's not exactly Showtime Lakers in the December 17th NBA free betting pick when the Magic visit the Jazz – on paper at least. Oddsmakers have set the total for this matchup at a minuscule 206.5 points. That's with good reason though, Orlando runs the slowest pace in the league while Utah is just out of the top 10 in defensive efficiency.  That's just so few points though..
Vucevic Back For Orlando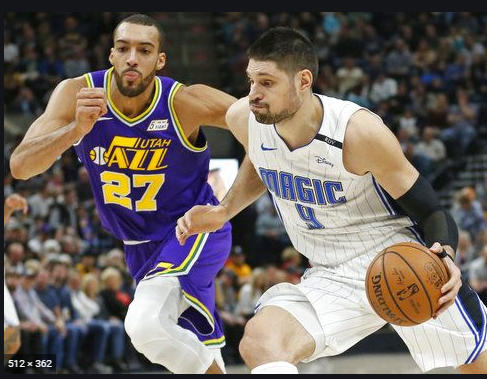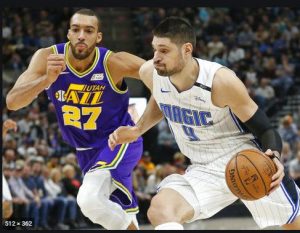 It would be easy to think that Orlando getting 7-footer Nikola Vucevic back in the lineup after missing 11 games with a sprained ankle would make their offense more slow and prodding. In fact, the exact opposite was true as the Magic posted their biggest point total of the season on Sunday, beating New Orleans 130-119. Make no mistake, New Orleans has the 2nd worst defense in the league, but Vucevic posting 20 and 9 in 29 minutes is impressive.
The big question is does that offensive burst continue for Orlando in the December 17th NBA free betting pick? The most common trend would be 'no' as Utah ranks 8th defensively in points/game allowed at just 106.4. Even if Orlando just hits that average though, that's still over halfway to Tuesday's total.
The Magic showed dept vs. New Orleans last game with 8 players scoring in double digits and the team hitting 17 three-pointers. Evan Fournier has gone for 26+ points in 4 of 8 games in December. Jonathan Isaac hit 21 points and grabbed 11 boards in a more comfortable role with Vucevic back in the lineup last game and Aaron Gordon has 14+ points in 5 of the last 7. That's a lot of versatile potential for scoring – even against a good defense like Utah's.
Jazz Getting Healthy Too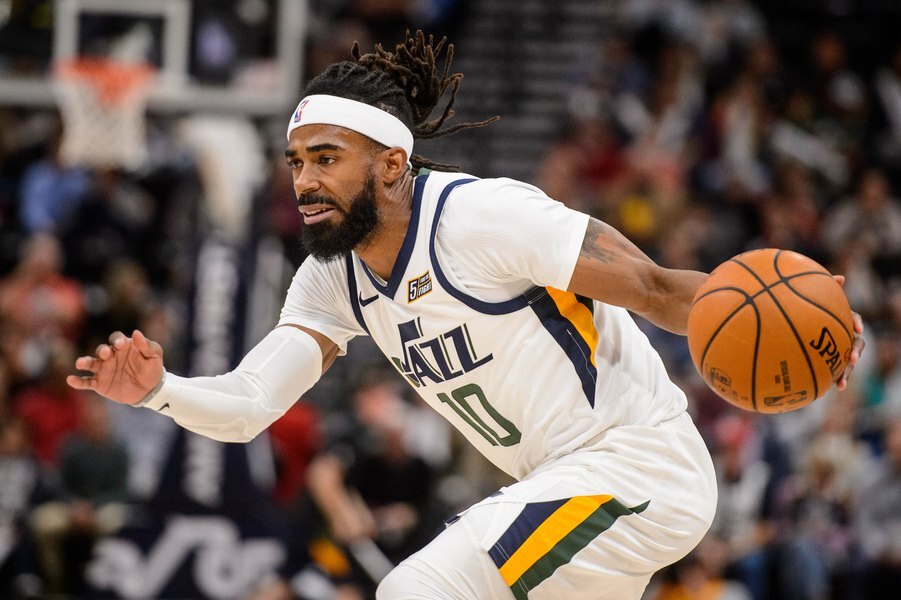 Mike Conley is set to return for Utah after missing the last 5 games with hamstring tightness. Without the veteran PG, Utah has done great – against fast paced teams. They put up 126, 127, and 114 points in wins over Memphis, Minnesota, and Golden State over the last 5. The other two tilts were a 96-121 loss to the Lakers and a 90-104 loss to OKC both in Salt Lake City. Orlando doesn't exactly push the pace considering they are last in the league with 100.6 possessions per game.
One big reason that the total of 206.5 seems low in this matchup is because Donovan Mitchell has gone for 20+ points in five straight games including outings of 30 and 28 in the last two.  Utah is also averaging 109 ppg at home on the year compared to 104 on the road. If both these teams just hit their averages in scoring, the game goes 'over' by a comfortable margin.
There won't be a lot of second chance points with the Jazz ranking 6th and Orlando 11th in defensive rebounds however. That's especially true with 7-footer Vucevic returning to go head-to-head with Rudy Gobert on Tuesday. The Jazz big man has 15+ boards in each of the last three games.
NBA December 17th Free Betting Pick
Both teams have been playing great defense overall this season, but it's not like they are indestructible. Orlando has given up an average of 124.5 the last two tilts while Utah gave up 112+ in 2 of 4. Those were all in up pace games, but both of these teams also have efficient scorers led by Mitchell and Fournier and it won't take much to hit this very low total.
Pick: Magic / Jazz *Over* 206.5