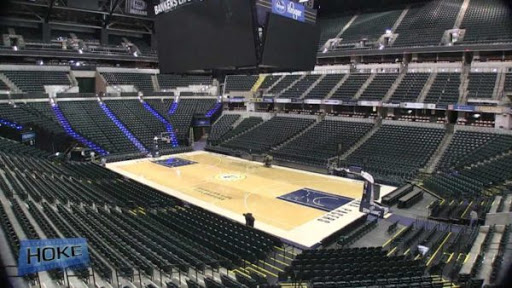 One of the major reasons that the March 12th Michigan vs Rutgers betting prediction looks like a great game to wager on is because it's early with a 12:00 PM EST tip-off. Who knows how the rest of the conference tournaments will play out – or if they'll play out – in light of the NBA suspending their season on Wednesday night due to public safety concerns from the coronavirus.
It will be business as usual for the 9 seed Wolverines up against the 8 seed Scarlet Knights on Thursday – except that the crowd will be limited to immediate family members and essential personnel.
Rutgers has momentum coming into this game with two straight wins – but also suffered their only home loss of the year to the Wolverines as UM tallied the season sweep. As a result Michigan is a -2.5 favorite in this matchup.
Michigan With the Intangibles Edge?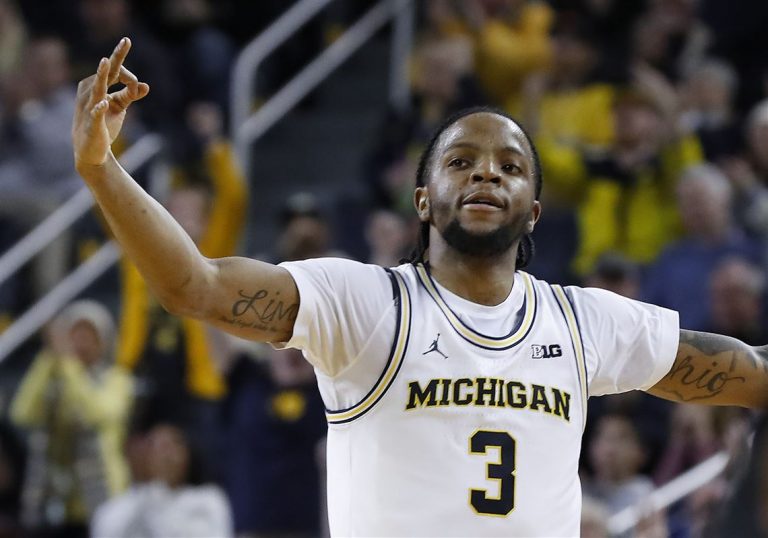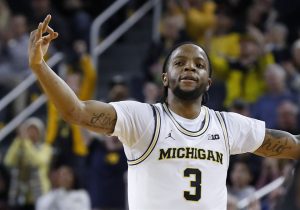 The Wolverines have not only beaten Rutgers twice this season, their 60-52 win at the RAC on February 19th was Rutgers' only home blemish en route to an 18-1 record in New Jersey. Michigan also thrives in neutral site / tournament games, scoring victories over Iowa State, North Carolina, and Gonzaga to win the Battle 4 Atlantis earlier this season.
The Wolverines also beat Rutgers 69-63 in a neutral site game at Madison Square Garden on February 1st. That win should be no surprise though as Michigan is an undefeated 9-0 vs. Rutgers in the series.
UM doesn't have a whole lot of momentum coming into the March 12th Michigan vs Rutgers betting pick after losing 3 of their last 4. The combination of Isaiah Livers, Eli Brooks, and Zavier Simpson combined for just 25 points in a 70-83 loss to Maryland to end the regular season. One of those losses was also a 7 point defeat to Wisconsin in Ann Arbor when Michigan was a -6.5 favorite.
Rutgers Ready to Break Through?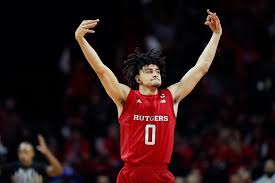 Rutgers has a very passionate fan base as evidenced by their 18-1 record at home on the season. The Scarlet Knights could be one of the teams most impacted by the NCAA limiting fans attendance for this tournament held at the Bankers Life Fieldhouse in Indiana.
Steve Pikiell's team has defied the odds all year though en route to their first 20-win season in 37 years. The Scarlet Knights have won at Purdue and have beaten Maryland in their last two games while suffering a 1-point loss at Penn State in the game prior. The Scarlet Knights have a an all Big-Ten 3rd team member in Geo Baker while teammate Ron Harper, Jr. earned honorable mention.
Of course there's one hurdle Rutgers has still never cleared in the history of the program – beating Michigan. The closest they've gotten in the last five meetings was a 4-point loss back in 2017. The Scarlet Knights are the higher seed Thursday, but are just +2.5 underdogs.
March 12th Michigan vs. Rutgers Betting Prediction
This game is a tough one to call just because of the awkwardness of playing in front of a 90% empty arena. Rutgers is one of the teams that thrives on emotion the most in this tournament whereas it would be easy to see the Wolverines take a business-like approach to this meeting. The Wolverines are 30-5 in neutral site games the last 5 years.
Pick: Michigan Wolverines -2.5