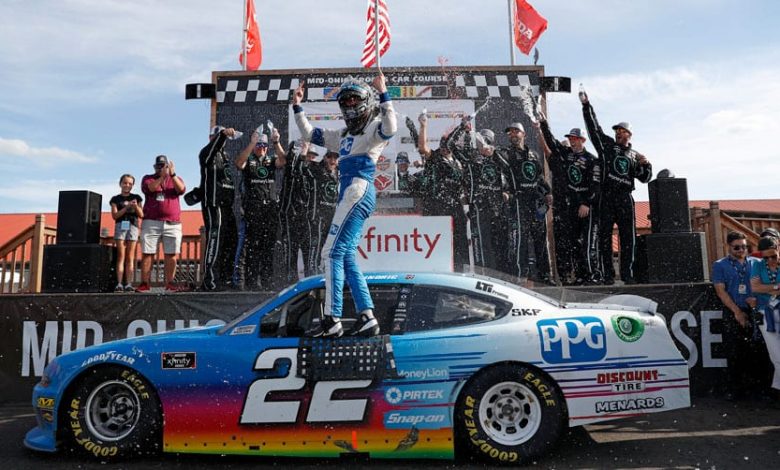 Shady Rays 200 betting preview written by Betting Brain NASCAR Expert Cliff "Tire Wear" Johnson.
Xfinity series fans are in for a lot of action with Thursday and Friday night events at Kentucky Motor speedway. Shady Rays 200 betting is the first to get underway (7:00 PM, FS1) with Noah Gragson (+350) is the pole sitter but standings leader Chase Briscoe (+190) is the favorite to win.
Xfinity series racing was exciting last Saturday with A.J. Allmendinger leading with 4 laps to go before getting off track in the road course to allow Chase Briscoe to capture the checkered flag. Shady Rays 200 betting is back on the speedway so let's take a look at 5 favorites for Thursday.
Brandon Jones +900
Brandon Jones has one xFinity win on the season along with four top 5 finishes. Jones started his 4th of July barbecuing a bit early last Saturday after his car burst into flames late in the 2nd stage. He was thankfully OK, and  Jones won at Kansas last season and has had the most success at tracks similar to that, Michigan, California, and here at Kentucky. I like Jones as the winner for Shady Rays 200 betting.
Pick: Brandon Jones +900
Chase Briscoe +190
Chase Briscoe doesn't have a huge payout at +190, but he's just been too good not to lean on lately. Briscoe has 5 wins on the season and 7 fop 5s in 13 total races. Briscoe has captured the checkered flag in 3 of his last 4 Xfinity starts so a top 3 finish is in the cards at Kentucky.
Pick: Driver head to head Briscoe -160 over Noah Gragson.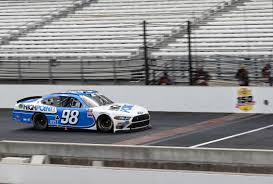 Austin Cindric
Austin Cindric doesn't yet have a win on the 2019/20 Xfinity season but he does have seven top 5 finishes to land him 4th in points. Cindric has been a mentor to the success of Briscoe as the only two Ford drivers in the series field this year. Cindric was good enough to capture the pole at last year's Alsco 300 in Kentucky and had 8 fastest laps before finishing 14th. I like him in the top 3 on Thursday.
Pick: Driver head to head Cindric -115 over Ross Chastain
Anthony Alfredo +7700
My 4th ranked driver of the night is somewhat of a surprise with Anthony Alfredo way down the list at +7700 to win. The #21 Chevy doesn't have a bad starting spot at 11th and throwing out last week's 20th place finish at a road course and Alfredo has been solid lately. He led 5 laps en route to a 6th place finish at Talladega and finished 11th and 4th in the two Homestead races. A breakthrough race is in sight one of these times for the Sauce man.
Pick: Driver head to head Alfredo (-105) over Riley Herbst
Brett Moffitt +55000
My racer to watch for the weekend is Brett Moffitt. The #02 Chevy quietly has a 5th place finish at Talladega and was 7th at Pocono while starting 20th and 18th. Moffitt moves up a bit to 13th for Shady Rays 200. If you throw away last week's 36th place finish at the Brickyard road course Moffitt seems to be nearing a win. Another solid performance will make Moffitt a must play for Saturday's truck series race at Kentucky, where he is currently +600 to win right behind Austin Hill at +350.
Pick: Moffitt to win +55000
All you wedge heads and lug nuts we are gonna see quite a few cars get loose if they free them up too much on Thursday. It's going to be another must-see race as NASCAR has done a great job of providing sports excitement in this time of depravity.