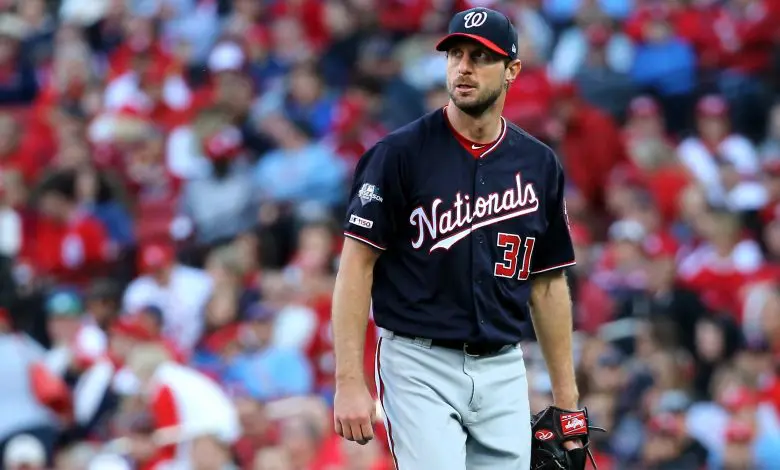 There would be a time when Washington would be a huge favorite heading into the July 23rd Yankees at Nationals betting preview. The Nats are coming off their 1st World Series championship but instead of an electric ring ceremony Covid has made opening day fanless.
Instead its' New York who is a -140 favorite on Thursday as the MLB finally gets underway. The Yankees get to show off their new toy Gerrit Cole who signed a 9-year, $324 million contract in the offseason. The Nationals have to have some value at home (even without fans) at +120 though considering Max Scherzer takes the bump.
New York Ready for the Dash to 60?
Lost in the big power surge that the Twins had in 2019 was that the Yankees were only one HR shy of Minnesota with 306. Thursday's July 23rd Yankees at Nationals betting total is 7.5 which is a tough call with two great pitchers on the hill.
Gerritt Cole makes his New York debut after going 20-5 with a 2.50 ERA with the Astros a year ago. 2020 is a different year with the delayed Spring Training but Cole got off to a slow start last season going 1-4 in his first 6 starts. Cole has had success against the Washington lineup though holding them to a .219 average over 73 total ABs.
The Yankees did lose DiDi Gregorious to Philadelphia in the offseason but are still pretty stacked. Aaron Judge, Gleyber Torres, Giancarlo Stanton, and Gary Sanchez is a pretty formidable foursome in the middle of the lineup. New York was 13-8 in this weird Spring Training / exhibition season.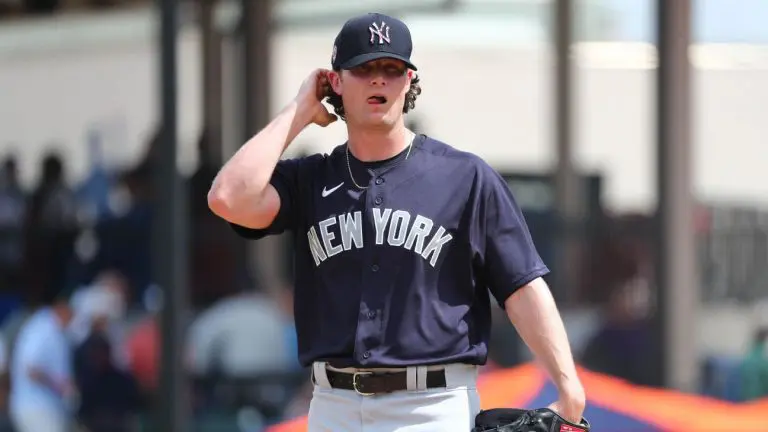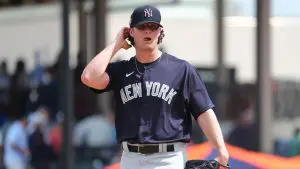 Nationals Like Being Discounted Again
Washington is in a familiar position heading into July 23rd Yankees at Nationals betting as they are underdogs at +120. This is the same Nats' team that won their 1st World Series title a year ago by getting all 4 wins in Houston during the 7-game series. Does that put Washington at a disadvantage being home on Thursday – especially with no fans?
Washington started 19-31 in 2019 due largely in part to Anthony Rendon missing 14 games. Rendon returned to hit .319 with 34 HR and 126 RBI to finish 3rd in MVP voting. Rendon will miss all 60 Nationals games in 2020 though – because he plays for the Angels now. Eric Thames and Starlin Castro have joined the team but a lot of the pressure to replace Rendon's lost output is going to fall on top prospect Carter Kieboom who hit .128 in 11 games in 2019.
Scherzer doesn't get much of a break starting the season against New York's powerful offense The Washington starter also saw some ups and downs last season going just 11-7, although stil posting a sub 3.00 ERA. Scherzer has only faced 5 batters in the current Yankees lineup with Stanton hitting just .222 against the Washington right-hander but with 2 HR in 18 AB.
July 23rd Yankees at Nationals Betting
It's a real toss-up on opening night with all the craziness surrounding the return of the MLB to fan-less stadiums. There's no doubt the Yankees are stacked but Cole started slowly with Houston last season and all the Covid delays didn't do him any favors.
Washington lost Rendon but don't overlook Thames and Castro as nearly ideal fits with Trea Turner, Juan Soto, and the rest of the Nats' lineup. Everybody is going to be on New York and the 'under' in this supposed pitching matchup but Scherzer is the man and there's a lot of bats in this game.
Pick: Washington +120
Pick: Over 7.5 (-105)