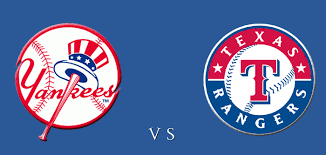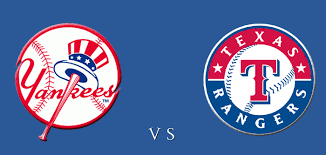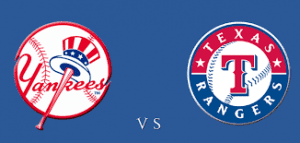 Our Texas Rangers play New York Yankees MLB free pick is framed around a massive matchup between two pitchers from Japan, the Yankees' Masahiro Tanaka (5-7, 6.34 ERA) and the Rangers' Yu Darvish (6-5, 3.35). This is the first time that Tanaka and Darvish have met since they started pitching in the majors. The last time they met was in Japan's Pacific League in 2011. In that game, Darvish beat Tanaka as his Hokkaido Nippon Ham Fighters edged Tanaka's Tohuku Rakuten Golden Eagles 3-1. Our free pick has the Rangers (36-36 Overall, 14-19 Away) at +106 and the Yanks (39-31 Overall, 23-11 Home) at -115. For the totals bet, which is at 10.5 runs, the over is -115 and under -105.
Pitching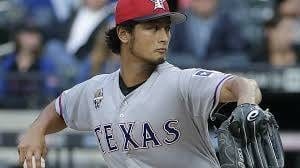 Neither Tanaka nor Darvish pitched well their last times out. Tanaka lost on Saturday, allowing five runs over four innings. In that game, the Yanks lost to Oakland 5-3. On Sunday versus the Mariners, Darvish gave up five runs over five innings, which was a season-high for him. The Rangers lost 7-3.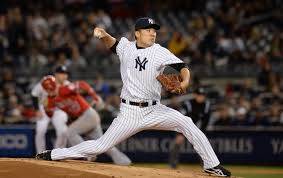 Still, the big difference between these pitchers at this point has to do with consistency. Darvish's loss is a deviation from the norm as in his prior start, which was against the Astros, he one-hit that team over seven winnings in a 6-1 win. However, Tanaka is in a major slump. He's gone 0-6 over his last seven starts posting an 8.91 ERA. However, he has managed to strike out 44 and walk just 10 in his last 3.1 innings.
Hitting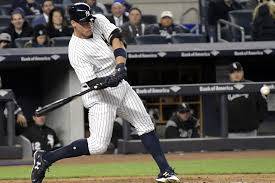 The Yankees come to this game with a solid .273 BA, but, at this point, most of their hitters are underperforming. They really need a boost, and if they can get it in this game against Darvish, that will be huge. Aaron Judge (.331 BA, 57 RBI, 25 HR) is doing it all at the plate. But other batters, such as Starlin Castro, Aaron Hicks, and Matt Holliday have been struggling at the plate. When the team gets going they can produce lots of extra-base hits, including 115 homers and 116 doubles.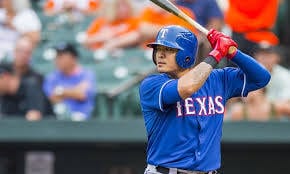 Although the Rangers are not the best hitting team (.243 BA), they are able to produce runs using their prowess in the areas of hitting four-baggers (103) and doubles (110). As of late, they have been hitting the ball well and winning. DH Shin-Sin Choo (.262 BA, 34 RBI, 11 HR) and shortstop Elvis Andrus (.288 BA, 38 RBI, 7 HR) have turning it up lately. Andrus leads the Rangers in doubles with 17. Nomar Mazara (.274 BA, 46 RBI, 10 HR) has had a tough time recently, but he does lead the club in RBI.
Texas Rangers Play New York Yankees MLB Free Pick
The Yanks come into this game having lost eight of their last nine. They are now in a tie for first-place in the AL East with the Boston Red Sox. The Rangers have been on the other side of the win/loss ledger. Texas has won nine of 13. They are now 1.5 games out of the Wild Card. Our Texas Rangers play New York Yankees MLB free pick is the Rangers at +106 and under 10.5 runs for -105. The game starts at 7:05 p.m. E.T.
Texas Rangers Play New York Yankees MLB Free Pick: Texas at +106 and under 10.5 at -105