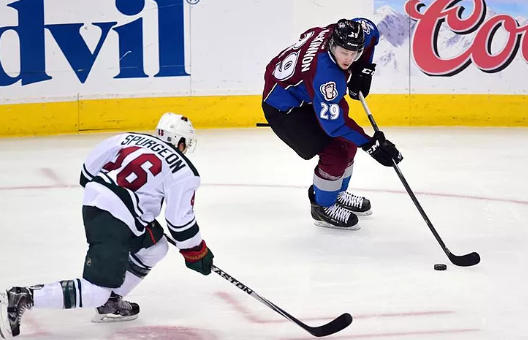 With the #2 wild card leading Arizona Coyotes idle on Tuesday, Minnesota can climb into a postseason spot with a win in the March 19th NHL free pick. Arizona currently has 78 points, but the Wild are right on their heels with 77. Oh yeah, Minnesota's opponent in this game is Colorado, who at 74 points is right in the thick of things as well. It's shaping up to be a good one from the XCel Energy Center as oddsmakers have made the Wild -135 favorites on their own ice. Make no mistake, Colorado has value at +115 though.
Colorado in a Great Spot on Tuesday?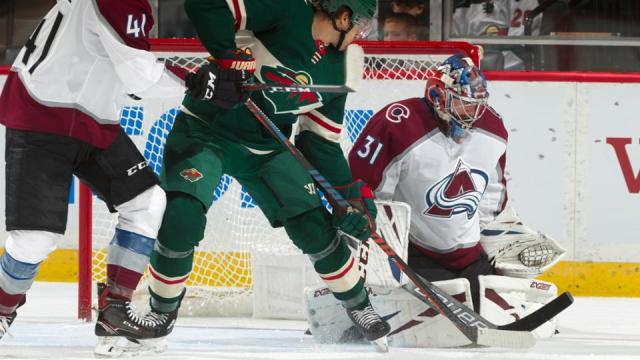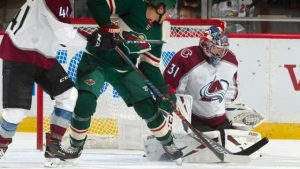 The Avalanche might seem to be at a disadvantage going on the road in the March 19th NHL free pick but the Wild have inexplicably dropped 16 of their last 21 on their own ice. Colorado is a 15-15-5 team on the road but that might be good enough to get the W in St. Paul. The Avs will give the road a shot because their recent home stand ended up at just 2-2 with losses to Anaheim as a -200 favorite and Carolina in a toss up game. The Colorado offense is supposed to be one of the most potent in the league, but they've been shut out twice in the last five games.
Make no mistake, Colorado is still a talented team led by the scoring of Nathan Mackinnon who has 9 points the last six games. Mikko Rantanen is also due for a goal Tuesday as he's netted a puck in every other game March 1st and was shut out Sunday vs. the Devils. Luckily for Colorado backers, they may not need a lot of goals vs. Minnesota depending on who takes the net for the Avs. Semyon Varlamov is expected but he's 1-3 his last four. If Phillipp Grubauer gets the nod the 'under' of 5.5 looks solid as he has 3 shut outs in his last five starts.
Should Wild Be Underdogs in this One?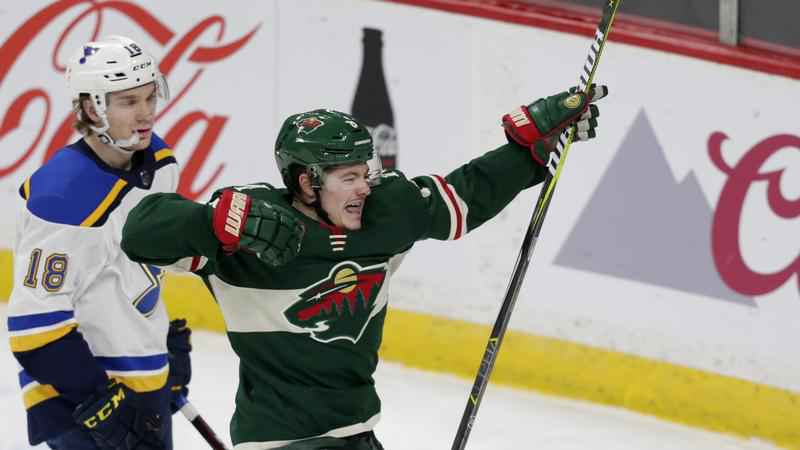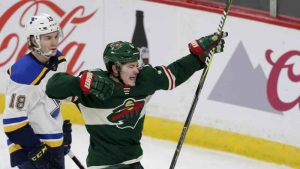 Minnesota would almost rather be playing on the road on Tuesday. The Wild are wrapping up a 5 game home stand that was supposed to solidify their spot in the postseason but they've gone just 1-4 so far during this run. Sure they've lost to some good teams in the Rangers, Stars, and Sharks but Colorado is no slouch either. Even though the Wild are mundane at home this year and despite the fact that Minnesota was a seller at teh trade deadline, the team can still creep into the 2nd wild card with a win Tuesday which is a tribute to their resilience.
Much like the Avs, the Wild can be easily contained on offense (at times) as they've been held to 2 goals or less in 4 of the last 5. The Wild have netted a PP goal in three straight games however. Players like Ryan Donato (6 points last 6 games) and Zach Parise (points in two straight) still give the Wild hope, especially if Varlamov starts for Colorado. Devan Dubnyk in net is also capable of taking over this game. After all he SO Tampa Bay in Florida on March 7th.
March 19th NHL Free Pick Betting
The Wild have won 2 of 3 vs. Colorado this season but this is a team you simply can't trust on their own ice lately. It's almost turning into a St. Paul disadvantage as fans get a little disgruntled with the teams poor play knowing they are so close to a postseason berth. If Minnesota can get an early lead they'll have a chance of getting the crowd on their side. Colorado is too talented on offense to stay down long however – and their defense has also been much improved lately.
NHL Free Pick: Colorado Avalanche +115