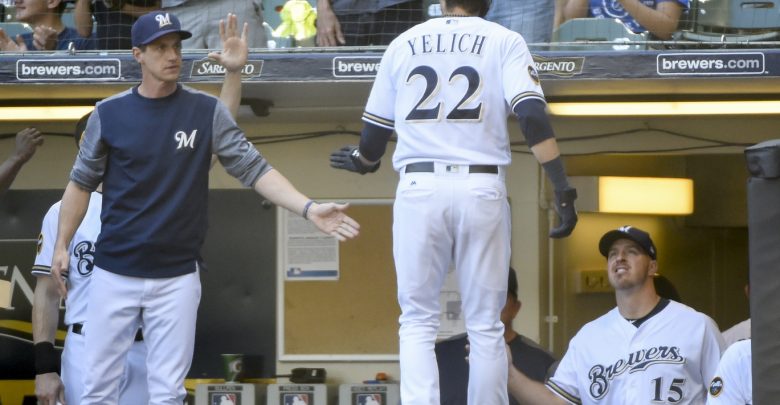 The June 24th NL free pick sees Milwaukee looking to continue their recent run over NL Central opponents. The Brewers have gone 3-2 the past week against Pittsburgh and St. Louis which has built their lead over the Cubs in the division to 2 games. A 4-2 record would look much better however and the Brewers have the capability to capture today's win as -130 favorites. The Redbirds won't go down without a fight however as they are just 5.5 games back in the division.
Cards Need to Find Some Offense on Sunday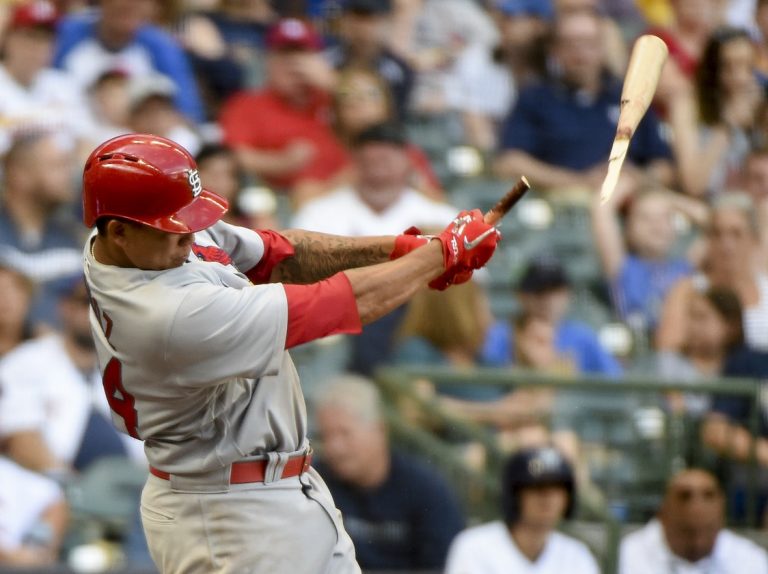 St. Louis is fading fast as they are just 3-7 over their last 10. Offense, or lack thereof, has paid a big part in that slide. Over the last 10 games, the Cardinals have scored 3 runs or less in 6 of them. Only two everyday players are hitting over .300 the past week, Yadier Molina (.346) and Yairo Munoz (.400). St. Louis has scored just 7 runs total over the first three games of this series against Milwaukee, although they did notch a 3-2 win on yesterday. Other than that the Brewers won 11-3 on Thursday and 2-1 on Friday. Low scoring affairs in the last two games is a big reason why oddsmakers have set the June 24th NL free pick O/U at just 8.5.
The Cardinals' 20th ranked scoring offense is going to put more pressure on starter Luke Weaver (3-6, 4.69 ERA) today. The best word to describe the right hander this year has been 'erratic.' He has surrendered 4ER in each of his last three starts, pitching into the sixth just once. He allowed 6ER total in the four starts before however so you just never know which version of Weaver is going to take the hill. In a May 28th start in Milwaukee, Weaver pitched well allowing just 2ER, but he also only pitched 4 innings. The Brewers have collectively hit .305 against the St. Louis starter however.
Milwaukee Looks to Take 3 of 4 In the Series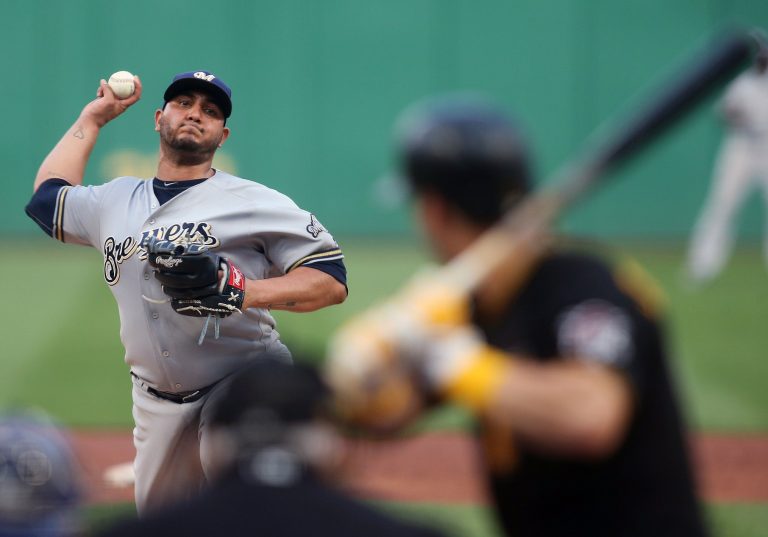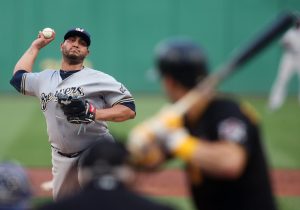 It's a big game for the Brewers in the June 24th NL free pick as a win would push them to a 7-3 mark over their last 10. The Cubs and Cardinals have both played under .500 ball over that span and Milwaukee can start putting some distance between themselves and their opponents with continued stellar play. One thing Craig Counsell's team is looking for is a bit more offensive consistency. In the past week the Brewers have a 9-10 loss to Philadelphia and an 11-3 win over St. Louis. That's 20 runs in two games – and 8 runs total in the other 5. Ryan Braun should be in line for a big day as he is a .412 career hitter against Weaver. Eric Thames has also had success against the Cardinals starter with 2HR in just 9 AB. 1B Jesus Aguilar is hot overall with 10 RBI and a .429 BA the past week.
The Brewers might not need much offense with Jhoulys Chacin (6-2, 3.18 ERA) on the mound. One of his best advantages on Sunday afternoon is the fact he's pitching at home. He was 9-2 with a 1.79 ERA pitching at home for the Padres last season and has just a 2.31 ERA while calling Miller Park home in 2018. Overall 5 of Chacin's last 7 starts have yielded 1ER or less to opponents and he's given up just 1HR over that span. That being said, Kolten Wong (.429), Dexter Fowler (.500) and Marcel Ozuna (.571) have all had success against the Milwaukee starter – albeit in less than 10 AB each.
June 24th NL Free Pick Betting
The Brewers come at a pretty valuable price today at -130 considering they are 23-15 at home this year. St. Louis is 2-5 their last 7 road games and 3-8 over their last 11 overall. St. Louis has also dropped 4 straight games following a win as they've had a hard time building on momentum. With Chacin on the mound and the Brewers having the capability to exploit Weaver – it's definitely Miller Time today.
Free Pick: Milwaukee Brewers -130