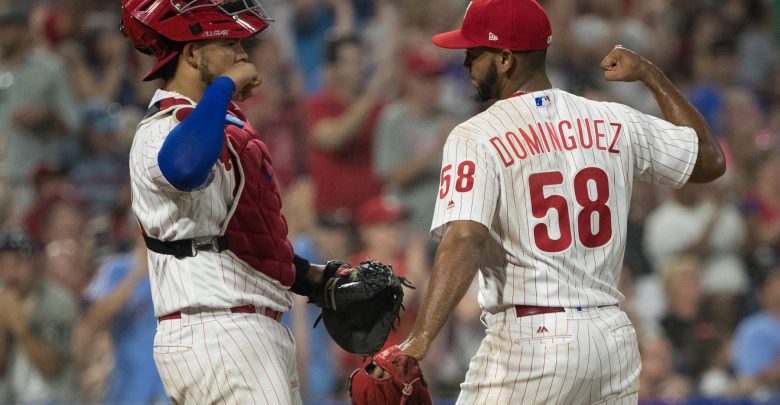 On paper the July 1st NL free pick pitching matchup between Washington's Gio Gonzalez and Philadelphia's Jake Arrieta looks like a solid one. There's a reason Sunday's O/U is set at 9 and could honestly be a bit higher however as both hurlers had horrible months of June. Today marks the turn of the calendar into June however and both pitchers are hoping for a fresh start. Oddsmakers don't know what to expect from either one as they've listed today's game a virtual PK at WSH -115 and PHI -105. Is home field enough to give the edge to the Phillies or does Washington finally start playing like the contender they're expected to be?
Nationals Are Slumping On this Road Trip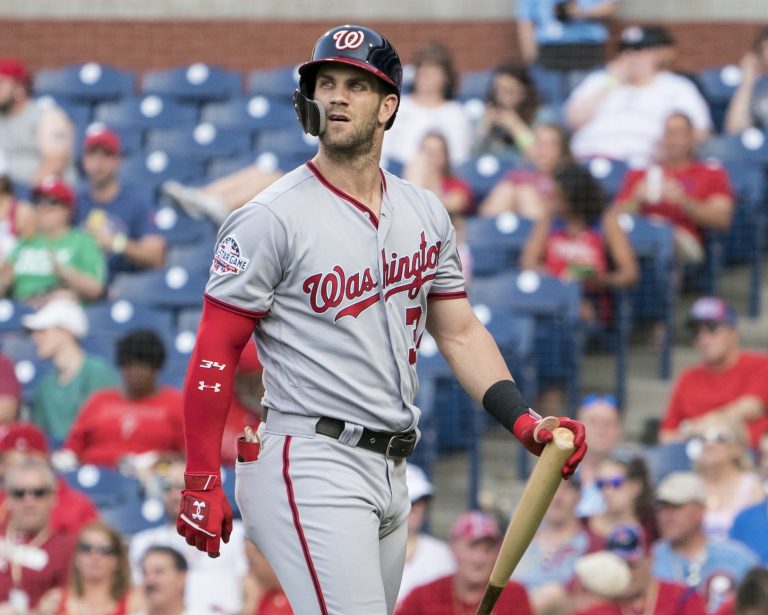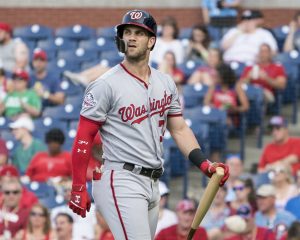 Even though a three game series with Boston awaits them when they get back home, the Nationals can't wait to get off their current road trip. They were shutout 0-12 in a two game series in Tampa and have dropped 2 of 3 to one of the teams they're chasing in the NL East here in Philadelphia. What's so frustrating for many Washington fans is that this squad has shown flashes of greatness, as evidenced by their 17-7 win over the Phils on Friday night in which the Nationals belted out 7 HR. The inconsistency is what is brutal as Washington has scored 3ER or less in 7 of their last 10 games – a span of which they've gone 3-7 as well.
What's bleak for the Nationals in the July 1st NL free pick is if they want to get a win today, their offense may have to be on point. This is to offset any struggles that Gio Gonzalez (6-5, 3.68 ERA) may still be trying to work through. The left hander lasted just a single IP in his last outing, giving up 6ER in that frame in an eventual 0-11 loss to Tampa Bay. Gonzalez thew just 4 IP the start before and has given up 20ER in 5 June starts. Not horrible until you factor in that's over just 21.1 IP for an ERA of 8.44 for the month. Gonzalez did throw 5 innings of 2-hit, shutout ball against these Phillies on May 4th so maybe that will be the building block for success today. Plus the Nats' are 8-3 in Gonzalez' last 11 starts vs. the NL East.
Can Arrieta Slay His June Demons?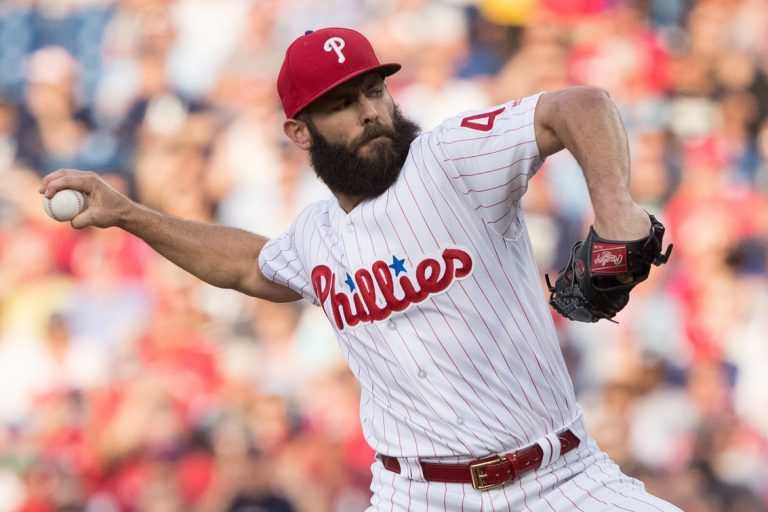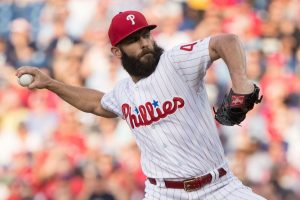 For as much as Gonzalez struggled last month, Jake Arrieta (5-6, 3.54 ERA) was only slightly better. The Phillies right hander had an ERA of 6.66 for the month and has struggled in two major departments – low strikeout rate and a penchant for giving up the long ball. In 25.2 IP in June, Arrieta struck out just 19 batters while allowing 7 HR. He hasn't pitched into the 7th since May 29th. All that being said, if Arrieta can regain his May form, Philadelphia should be alright for the July 1st NL free pick. The pitcher allowed just 3ER total in 5 starts in May, posting a 0.90 ERA. That includes a May 6th outing against these Nationals in which Arrieta surrendered 1 hit – a Matt Adams home run.
The two teams in today's game mirror each other for many reasons. Not only are they both trying to catch Atlanta in the NL East (Philadelphia 3GB, Washington 5GB), fans and oddsmakers don't know what to expect from either offense today. The Phillies bats have put up 3ER or less in 3 of the last 5 and rank 17th in the majors in runs/ game. Not only that, they've struggled against Gonzalez with just a .184 team average in 76 AB.
July 1st NL Free Pick Betting
The Nationals are just 1-7 in their last 8 road games which could be the most telling trend for Sunday afternoon's matchup. Washington is 4-10 in their last 14 vs. a right handed starter meanwhile Philadelphia is 16-6 in their last 22 against a left hander – although that does include 5 straight losses. The Nationals are 2-5 in Gonzalez' last 7 starts in Philly and Washington has lost 4 of 5 at Citizens Bank Park. There's a lot of questions surrounding almost every aspect of this game but home field and momentum seem to be favoring the Phillies. Plus, you can't count out Arrieta when he's pitching with adversity.
Free Pick: Philadelphia Phillies -105