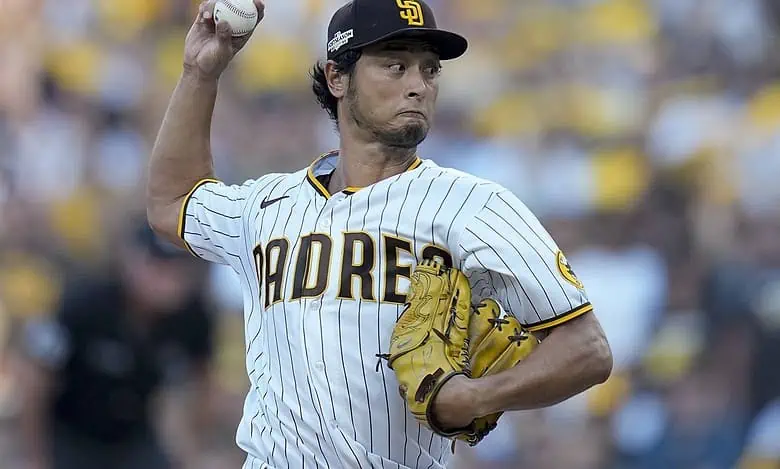 A pair of potential playoff teams in the National League begin a weekend series in Milwaukee on Friday as the Brewers host the San Diego Padres. The Brewers took three out of four games from the Padres in San Diego earlier this season, and the Padres want revenge.
San Diego comes into this game with an overall record of just 61-67, and they are struggling to stay in the Wild Card race. The Padres have dropped three of their last five games, and they need to go on a big winning streak.
Milwaukee comes into this game having won five straight, and all of those wins are needed. The Brewers are now 70-57 on the year, but they can't seem to get separation from the Cubs in the NL Central.
The Brewers are the moneyline betting favorites at -130 in the series opener against the Padres on Friday night.
San Diego Can Slug
It's almost impossible to believe just how badly the Padres have struggled this season when you look at the names that are in that lineup. This team has belted 161 home runs on the year, but they just haven't been able to score runs late in games.
Juan Soto leads the team with 76 RBIs and 24 home runs, but there is plenty of other thunder in this lineup as well. San Diego isn't a team that usually strings hits together, but they are always looking for a big blast.
Yu Darvish will be on the mound for the Padres in this game, and he has gone just 8-9 with a 4.35 ERA so far this season. Darvish is a big piece of the puzzle for the Padres, and he really needs a dominant start.
Brewers Getting Pitching
It should come as no surprise that the Brewers are on a winning streak due to the strength of this starting rotation. Milwaukee now has a team ERA of just 3.98 on the year, and they have had some dominant starts of late.
Brandon Woodruff is now back in the rotation after beginning the season injured, and he has gone 2-1 with a 2.89 ERA. The Brewers also have a dominant bullpen again, and they can shut down any game with a lead.
Christian Yelich is back to leading the team on offense as he is hitting .286 with 67 runs batted in for the Brewers. Milwaukee isn't a team with a ton of power, but they are always better on their home turf.
Padres Pitch Well in Opener
This series is going to come down to which team is able to get the best-starting pitching, and it will be the Padres on Friday night. Darvish is going to deliver a huge start for the Padres, and the Brewers just won't be able to do much damage.
Even though this San Diego team hasn't been winning games of late, they still have an offense that can strike at any time. Woodruff will pitch well for Milwaukee on Friday night, but the Padres will come up with a couple of big hits.
Take the San Diego Padres at +145 to win the series opener over the Milwaukee Brewers.