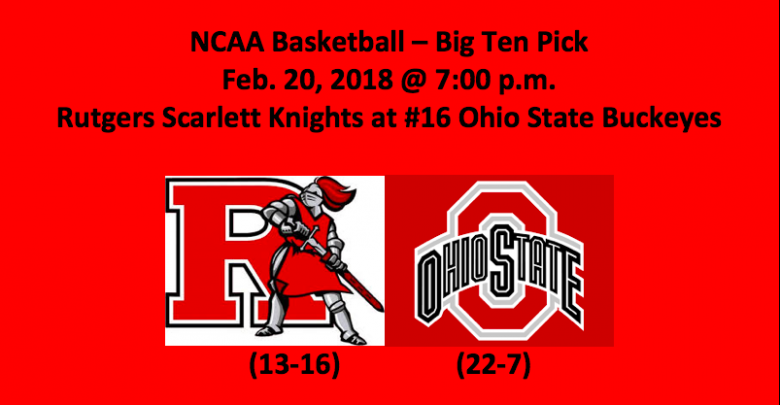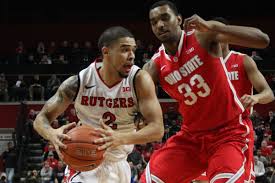 The Rutgers Scarlett Knights (13-16 Overall, 3-13 Big Ten) meet the #16 Ohio State Buckeyes (22-7 Overall, 13-3 Big Ten) tonight at 7 p.m. E.T. at Value City Arena in Columbus, Ohio. The Knights are major underdogs in a game where OSU desperately needs to get on the winning track. Rutgers is in a three-way tie for last in the conference with Minnesota and Iowa. The Buckeyes are one game in back of first-place Michigan State and tied with Purdue for second-place. In this contest, our Rutgers plays Ohio State 2018 NCAA basketball pick has the Buckeyes at -14.5 and the over/under listed at 128.0.
Recent History
When these two teams met on Jan. 14, the Buckeyes won 68-46. Since that loss, the Scarlett Knights have gone 2-8, beating Iowa 80-64 and Northwestern 67-58 in OT. The Buckeyes have lost two straight games, succumbing to unranked Penn State 79-56 on Feb. 15 and going down in flames to #22 Michigan 74-62 on Feb. 18. Prior to those two defeats, they had won four in a row, including a major 68-67 win over #3 Purdue on Feb. 7.
Matchup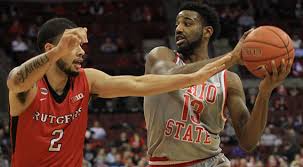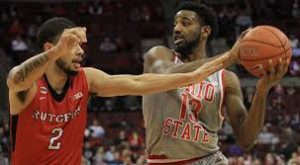 In this matchup, the Buckeyes are far outperforming the Scarlett Knights in most areas. They're hitting for 75.8 PPG and sinking 48.4% of their field goals. Rutgers is good for 65.0 PPG and is connecting on 39.9% of their attempts. OSU is also notching 4.6 more assists than Rutgers. The Knights are doing better on rebounds, taking down 39.6 to Ohio's 36.6. Although both clubs are allowing around 65 PPG, the home team is outdistancing their opponents when it comes to foul shooting (73% to 64%) and three-pointers (35% to 29%).
Players to Watch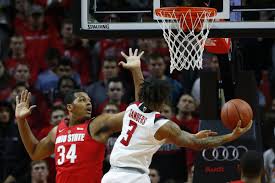 Two upperclassmen and one freshman provide a majority of the firepower for Rutgers. Junior guard Corey Sanders leads the team in points and assists per game with 14.2 and 3.1 respectively. In the frontcourt, senior Deshawn Freeman is grabbing 7.6 RPG and putting in 11.3 PPG. He's a 40% shooter from the field. Freshman guard Geo Baker is good on 36% of his threes and 38% of his field goals. He's averaging 10.9 PPG.
Four OSU players are scoring in double digits. Keita Bates-Diop, a junior forward, tops the team in points per game (19.6), rebounds (8.8), and blocks (1.6). He's a 50% shooter from the field and is good on 37% of his shots from the arc and beyond. Senior forward Jae'Sean Tate offers solid offensive and defensive skills. He's connecting on 55% of his shots from the field while averaging 12.5 PPG and 5.8 RPG. C.J. Jackson is an avid playmaker. At forward, freshman Kalen Wesson is hitting 56% of his shots and grabbing 5.3 RPG.
Our Rutgers Plays Ohio State 2018 NCAA Basketball Pick
Can OSU finally get back in the win column and can they do so convincingly? Those are two major questions. Both teams do have good defenses. With an over/under of 128.0 PPG, we've got to wonder if this game can possibly end under? We're going out on a limb and taking the over at 128. The spread is huge. We're unsure about the Buckeyes covering. Our Rutgers plays Ohio State 2018 NCAA basketball pick is the Scarlett Knights at +14.5.
Summary Scarlett Knights at Ohio State Picks- Rutgers at +14.5 and over 128