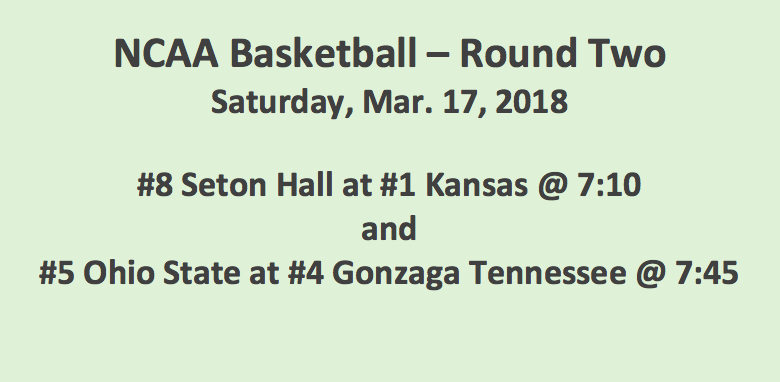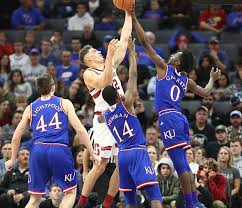 After Seton Hall plays Kansas and Ohio State meets Gonzaga, there will be two more games left to play tonight, as the 2018 NCAA Tournament heads towards deciding exactly which teams will be in the Sweet 16. All of the 16 teams will be decided by midnight Sunday. This article focuses on our Round One 2018 NCAA Tournament late evening picks. Here's what the odds look like.
The 7:10 p.m. E.T. game has #8 Seton Hall at #1 Kansas. The Jayhawks are favored by 4.5 and the over/under on that game stands at 154.5. In the second game, which is #5 Ohio State at #4 Gonzaga, the Bulldogs are the favorite at -4.0. The over/under for that 7:45 p.m. E.T. contest is 143.5. Here's how we see these two games going.
#8 Seton Hall at #1 Kansas
Midwest Region at 7:10 p.m.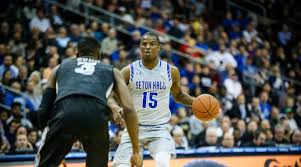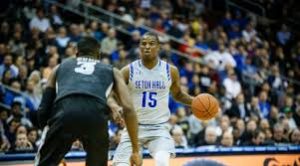 The Seton Hall Pirates (22-11) will be no pushover. In the first game of the tournament, they handled NC State, beating them 94-83. The Kansas Jayhawks (28-7) took out Penn in round one by a score of 76-60.
Here's the skinny on this game. When push comes to shove, the Jayhawks are scoring more points than the Pirates and they are allowing fewer. Kansas is averaging 81.3 PPG to Seton Hall's 79.5. But even more important is the fact that the Pirates allowed 83 points in their game, while the Jayhawks gave up only 60. In shooting percentages, Kansas has an advantage 49.9% to 46.9%. There's a decent gap when it comes to three-point conversions as the Jayhawks are at 40% and the Pirates at 36%.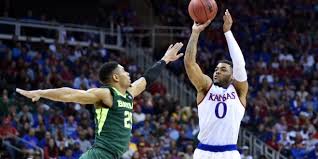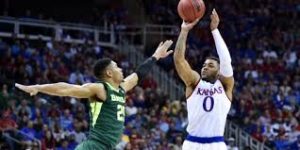 The Pirates will need senior center Angel Delgado (13.3 PPG, 11.5 RPG) to take control of the frontcourt. He's a double-double threat at any time. In the backcourt another senior, guard Khadeen Carrington (15.2 PPG, 4.5 APG) is a solid shooter and skilled set-up man. Senior forward Desi Rodriguez (17.9 PPG, 4.9 RPG) can hit from the paint and beyond the arc.
Unlike the Pirates, the Jayhawks don't have anyone who's a double-double threat, but they do have five double-digit scorers. Senior guard Devonte' Graham (17.6 PPG, 7.4 APG) leads the team in points and assists per game. Inside, seven-foot, sophomore center Udoka Azubuike (13.3 PPG, 6.9 RPG) is tough to stop. Plus, he's a sound defender.
The Jayhawks are loaded and should be able to beat the spread, which has them at -4.5 The over/under of 154.5 may seem high, but both of these teams can shoot. Take the over.
Our Picks: Kansas at -4.5 and over 154.5
#5 Ohio State at #4 Gonzaga
West Region at 7:45 p.m.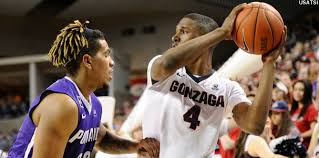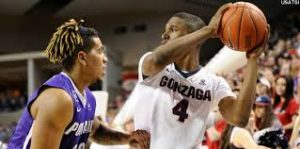 The Ohio State Buckeyes (25-8) defeated #12 San Diego State 81-73 to move onto the second round. The Gonzaga Bulldogs (31-4) got to this round by beating #13 UNC Greensboro 68-64 in a contest they probably wished was not so close.
At first glance, the biggest statistical advantage in this matchup goes to the Zags as they are +8.0 over the Buckeyes in scoring (84.0 to 76.0). In addition, they've allowed nine fewer points than OSU. In shooting percentages, Gonzaga is a few points better, but the difference is negligible.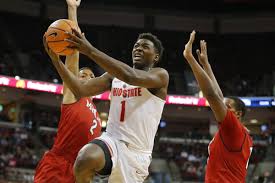 For Ohio State, this game comes down to how well front-man Keita Bates-Diop (19.5 PPG, 8.9 RPG) performs. In addition, senior forward Jae'Sean Tate (12.3 PPG, 6.2 RPG) will need to put in a solid effort. The Bulldogs spread the scoring around a bit more than the Buckeyes. The Zags have five players who are all capable of scoring in double digits. Teo forwards, senior Johnathan Williams (13.7 PPG, 8.4 RPG) and sophomore Killian Tillie (13.1 PPG, 5.9 RPG), will be expected to produce points and grab rebounds.
This should be a close game, but we expect Gonzaga to eventually pull away. We're taking the Bulldogs at -4.0. We are also going with the over at 143.0.
Our Picks: Gonzaga at -4.0 and over 143.0
Round One 2018 NCAA Tournament Late Evening Picks: Final Word
That's it for our Round One 2018 NCAA Tournament late evening picks. We've got one more group of picks to go before the night is over. In the meantime, we've liked the favorite in the two games featured here.