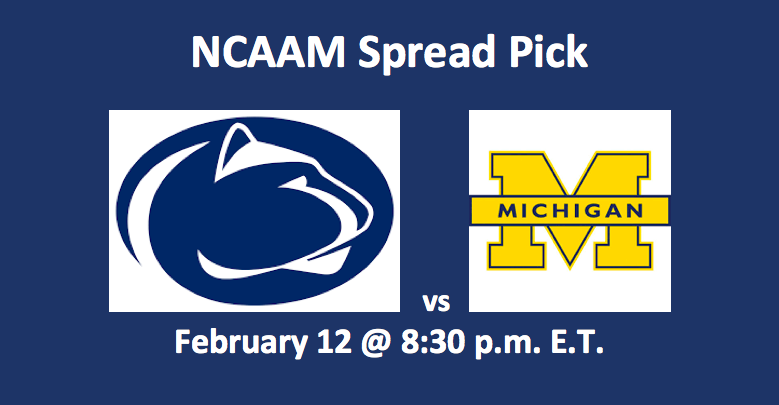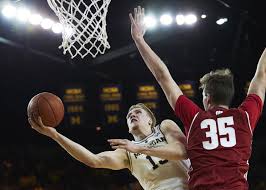 Our NCAAM Penn State vs Michigan pick offers the Wolverines at -7.5. The #6 Michigan Wolverines (22-2 Overall, 11-2 Big Ten) have been back on track after losing to Iowa 74-59 on February 1. Michigan's won their last two games, beating Rutgers 77-65 and #19 Wisconsin 61-52. The last-place Penn State Nittany Lions (8-15 Overall, 1-11 Big Ten) are struggling mightily in the conference this year. Their one NCAAM Big Ten victory came on February 4 when they took down Northwestern 59-52. In their last 10 games, the Lions are 1-9. These two basketball teams met earlier this season. In that game, Michigan beat Penn State 68-56.
Players to Watch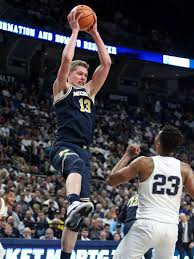 In our Penn State vs Michigan pick, the battle between Lion's forward Lamar Stevens and Wolverine's frontman Ignas Brazdeikis will be huge in determining the outcome. Stevens is averaging 18.9 PPG and 7.9 APG, while Brazdeikis is good for 15.0 PPG and 5.4 APG. Brazdeikis is plus-six percentage points fiddle goals and plus-sixteen percentage points on threes.
When it comes to playmaking, guard Zavier Simpson is averaging 6.0 APG and scoring 9.0 PPG while grabbing 5.3 RPG. The closest matchup Penn State has is guard Josh Reaves. He's averaging 10.2 PPG, 3.3 APG, and 4.6 RPG.
We like the Wolverine backcourt over Penn State's as well as the versatility of Brazdeikis over Stevens.
Edge: Michigan
Considering Trends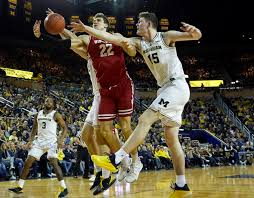 Overall in our Penn State vs Michigan pick, the Wolverines are trending nicely. In their last 16 games on the road, Michigan is 12-4 ATS. In their last eight games when playing the Lions, the Wolverines are 6-2 ATS. They're also 5-2 versus the spread when playing on the road against the Nittany Lions. At home in their last five games, Penn State is 0-5.
We do see Michigan as having a major advantage when it comes to trends. We expect the Wolverines to continue to dominate, following the trend.
Edge: Michigan
Keys to Lions and Wolverines
Michigan dominates Penn State in FG% 44.9-to-40.9
Wolverines are tops the 3PT% – 34.6-to-31.5
Michigan is allowing 57.9 PPG; PSU 68.9 PPG
Wolverines in total combined PF/PA are +14.4 over Lions
PSU struggling in conference; Michigan dominating
Edge: Michigan
Our Penn State vs Michigan Pick
We like how Michigan has been running. They top the Big Ten, while PSU sits in last place. The Wolverines have done well ATS, while the Nittany Lions have had a tough time as of late. Our Penn State vs Michigan pick is the Wolverines at -7.5.
Summary Penn State vs Michigan Pick – Wolverines at -7.5